Sponsored: Are you up for some fruity IPA?

When I was just a bit younger, let's say something about 10 years ago, the beer I enjoyed the most was the most generic one. And what I mean about that is - every country you go to seems to have anywhere from one to two main, most known beer brands, and the most popular beers in the country are usually one or two from both of the breweries. And those beers, independent of the country, are very similar in case of taste. Very easy to drink, nothing special, something very usual. You can go to Estonia and have either Alecoq Premium or Saku Originaal. You can go to Portugal and taste Sagres or Super Bock. Or go to Malta and have Cisk or Bavaria. While there are minor differences, I'd say they are all pretty much the same stuff.

Fortunately, even though the progress depends a lot on the country and the drinker, within the last...five years micro brewery beers, be them produced by micro breweries or have just the micro brewery tastes (by which I mean something further away from the generic taste of the usual popular beers), have started to get a lot more popular. And for a good reason. While the usual beers might be just for drinking, the good beers are actually meant for enjoying, as is the case with New Belgium Brewery's
Slow Ride Session IPA
. Rated 84 out of 100 by BeerAdvocate, a rating which by any means is a good one, it's a beer made with a blend of seven hop varieties such as Mosaic, Nelson Sauvin, Amarillo, Citra, Simcoe, Target, Centennial and Cascade. With IBU factor of 40 and ABV of 4.5% it's a quality beer that could help people start their life-long journey to discovering good beer. As even though it's not generic beer, it does have a light body, fruity aroma and juicy flavor, and offers hoppy bitterness in the back, which put all together might make it enjoyable even to people not usually used to "different" taste.
I remember the first time I brought couple of strong, but great, IPA's to my brother. Well, aftet the first sip he gave it back to me and asked for his regular beer. If you're used to the same old, same old, it's not an easy changeover. New Belgium Brewery's Slow Ride Session IPA, however, could have a different effect due to it's different, maybe just a bit eaier characteristics.
You can learn more about the beer searching for #goslowmo in Facebook and Twitter.
Disclosure: This post was requested by New Belgium Brewery. The brother, however, and experiences, are mine.
---
more in Entertainment
3 of the most Amazing Celebrity Homes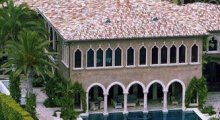 We live in an age where celebrity culture is prominent, and while this is often derided it is important to note that the will to aspire can actually have a positive impact on society. This can even be applied to material desires, as deciding that you want to live in a celebrity-inspired dream home can motivate you to achieve future success. With the Dream Home Finder by Property Rescue making it easier to source and locate properties, all you have to do is seek inspiration from the wonderful world of celebrity living.
3 of the Best Bar Games from Across the Globe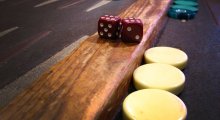 Although experts continue to talk about the British economy in glowing terms, the level of disposable household income remains lower that the average national wage. This is reflected in the amounts that Britons have spent on leisure activities this year, with just 12% of the budget being committed to non-essential items.
3 of the Best Gaming Accessories of 2014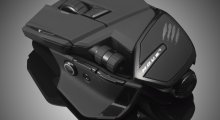 Mobile gaming represents huge business in the modern age, having reached a staggering market value that is set to exceed $9 billion in 2016.
The Queen of Comedy!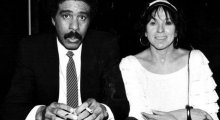 When any of three, four, or five generations of stand-up comics sit on the ground telling tall tales of the sad death of comedy clubs, Mitzi Shore's name inevitably comes up. How could it not?
Devonshire delights: Top summer festivals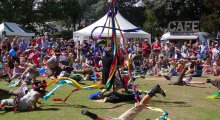 Music is a simple pleasure and something that is enjoyed by all – regardless of age.