Sponsored: Are you up for some fruity IPA?

When I was just a bit younger, let's say something about 10 years ago, the beer I enjoyed the most was the most generic one. And what I mean about that is - every country you go to seems to have anywhere from one to two main, most known beer brands, and the most popular beers in the country are usually one or two from both of the breweries. And those beers, independent of the country, are very similar in case of taste. Very easy to drink, nothing special, something very usual. You can go to Estonia and have either Alecoq Premium or Saku Originaal. You can go to Portugal and taste Sagres or Super Bock. Or go to Malta and have Cisk or Bavaria. While there are minor differences, I'd say they are all pretty much the same stuff.

Fortunately, even though the progress depends a lot on the country and the drinker, within the last...five years micro brewery beers, be them produced by micro breweries or have just the micro brewery tastes (by which I mean something further away from the generic taste of the usual popular beers), have started to get a lot more popular. And for a good reason. While the usual beers might be just for drinking, the good beers are actually meant for enjoying, as is the case with New Belgium Brewery's
Slow Ride Session IPA
. Rated 84 out of 100 by BeerAdvocate, a rating which by any means is a good one, it's a beer made with a blend of seven hop varieties such as Mosaic, Nelson Sauvin, Amarillo, Citra, Simcoe, Target, Centennial and Cascade. With IBU factor of 40 and ABV of 4.5% it's a quality beer that could help people start their life-long journey to discovering good beer. As even though it's not generic beer, it does have a light body, fruity aroma and juicy flavor, and offers hoppy bitterness in the back, which put all together might make it enjoyable even to people not usually used to "different" taste.
I remember the first time I brought couple of strong, but great, IPA's to my brother. Well, aftet the first sip he gave it back to me and asked for his regular beer. If you're used to the same old, same old, it's not an easy changeover. New Belgium Brewery's Slow Ride Session IPA, however, could have a different effect due to it's different, maybe just a bit eaier characteristics.
You can learn more about the beer searching for #goslowmo in Facebook and Twitter.
Disclosure: This post was requested by New Belgium Brewery. The brother, however, and experiences, are mine.
---
more in Entertainment
Tips to Win Real Cash Online with Bingo, Slots, Casino and betting bonuses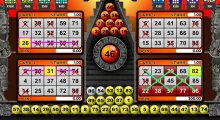 If you want to have some real chances of winning betting games online such as Bingo, slot machines, and other casino games, you should read the following paragraphs because we will give you some tips on how to do so without difficulty.
Looking for some musical amusement this season?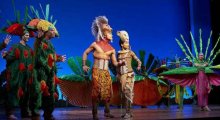 For all those seeking for nice cultural alternatives this season, there is plenty of options along the city of London where theatrical performances for all ages are taking place.
Slot Machines - Then til Now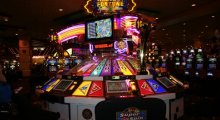 Ever since it was first sat on a stool with a heavy mechanical lever and a drawer that legally couldn't dispense money if you won, slot machines have had an appeal as a fun way to put your fate in the hands of Lady Luck.
Is Roulette better Online or Offline?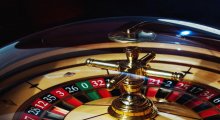 Everything's digital nowadays - getting your weekly shop, finding your next date, no matter what it is you want to do with your free time, odds are good that there's a digital equivalent just waiting ...
How to watch whatever you want, whenever you want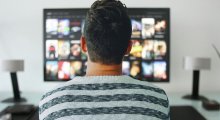 When you're on the move, it can be tough to stay tuned to your favorite shows. Crossing borders between countries can mean you get access to a very different Netflix or Hulu library than the one you're used to, one with a lot more local-language content and a lot less flagship US shows.