Chupa Chups releases 50-carat precious stone lollipops

According to an announcement by Chupa Chups they have just released a limited edition lollipops that could be a precious stone worth hundreds of thousand of dollars. Based on the information we have at hand right now, the lollipop could be a sapphire, a ruby stone, giant black pearl, or an emerald.
The 50-carat precious stone lollipops have been distributed worldwide. All of the stones have been shaped as well as priced exactly as the original Chupa Chups and and these limited edition lollipops have been shipped randomly to places across the world. There is just one of each of those gemstone lollipops. If you're lucky, you'll end up licking a hundred thousand stone yourself in no time.
"You may ask why Chupa Chups has decided to do this. Well, just imagine if the next person who happens to be lucky enough to uncover a precious gem stone is you," said Chupa Chups Chief Marketing Officer, Marco DiPaulo.
The campaign started a month ago and the first gemstone has already been found in Argentina, where a 16-year-old boy found it inside his lollipop.
Who will be next? You? You never know!
---
more in Entertainment
Are You a 21st Century Hermit?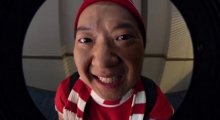 With a million and one friends on Facebook, an army of followers on Twitter and an inbox where there's never a dull moment, chances are you see yourself as quite the social type, right?
Sponsored Post: Drink some tea, you Muppet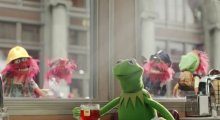 Lipton has just come out with a new ad campaign #BeMoreTea to promote their brand as well as show that tea is healthy, relaxing, and calming. You don't have to be British to be able to appreciate good tea, but we have all seen the Brits having a good relationship with this beverage. And maybe it's not just to prove they are Brits, but rather because tea is really good. Being the second most consumed beverage in the world (water being the first one), Brits consume roughly 165 million cups daily. And Americans aren't too far behind, considering that half the population is drinking tea in U.S. on any given day. Either hot or cold.
Do people tend to feed your food to the dog when you're not looking?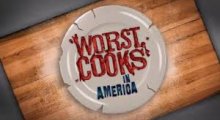 In other words, are you a really, I mean really bad when it comes to your kitchen and cooking skills? If you are, don't worry! You are not alone!
Judy Gold to take part of Rachael Vs. Guy: Celebrity Cook-Off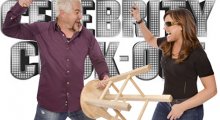 Rachael Vs. Guy: Celebrity Cook-Off is a show by Food Network that will be premiering its third season on January 6th, at 9pm ET/PT. Among the eight multi-talented celebrities to take part of the show is Judy Gold, an American stand-up comic, who will be working her way up and trying to win $50 000 for her chosen charity, in Team Rachael.
Top 10 songs about car-loving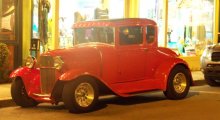 It seems that there are almost as many songs about loving your car as there are about loving another person. So many "passion for the pistons" ditties, that coming up with a universally accepted list of the top 10 car-loving songs just may not be possible. It's also very interesting to note that there is no single style or genre of music that owns car-loving songs. From Rock to Soul and Country to Folk, they all have motoring melodies that stand the test of time. Honorable mentions go first; Mercury Blues, done by both Steve Miller and Alan Jackson. Fun Fun Fun by the Beach Boys. Mustang Sally by Wilson Picket, and Maybellene, by the legendary Chuck Berry are all highly popular, memorable songs that just missed the Top 10 but were still huge hits.