Are You a 21st Century Hermit?

With a million and one friends on Facebook, an army of followers on Twitter and an inbox where there's never a dull moment, chances are you see yourself as quite the social type, right?
It's funny, but the very people that poke fun as the shut-ins of the 21
st
century are often guilty of precisely the same crimes.
What's happened over recent years is that the once very clear line between an active life and a life largely shut off from the outside world has been blurred by the concept of convenience. Ask a sample group of a thousand people if they'd choose the easier of two options if the outcome would be exactly the same and chances are 999 of them would agree in an instant. It's just common sense – why waste and time and energy if you don't have to?
The thing is, by this logic we're eventually going to end up living in a world where the majority of society never leaves the various rooms, pods and bubbles of the home that provides all the essentials, companionship and entertainment a person could ever need.
So if all this sounds a little unsettling, it might be time to ask yourself – are you turning into a 21
st
century hermit, or are you already there?
A few example behaviours to drill the point home:
What's the first thing that comes to mind when you're considering renewing your wardrobe? Set a morning aside and stroll around town, try some cloths, look at colourful windows or log onto the web and see the latest trends, sales, wholesale options and finally order online? Technically the latter makes way more sense – it saves you time, money, effort and there are so many options! But at the same time rules out exercise, fresh air, social interaction and so on and so forth…the behaviour of a hermit!
These days, even some of the most rarely used services of yesteryear have become the everyday essentials of today – all of which can be accessed and made use of via the web. Take
managed print services
as an example – why head into town to order your prints, copies and posters when you can submit files over the web? And the bigger the range of cloud services becomes, the less reason there will be to leave the couch.

It seems like the most wonderful tool ever invented for keeping in touch with family and friends, but there's no escaping the dark side of
Skype
and the other similar services doing the rounds. Sure it's a good way of communicating, but at the same time it eliminates the need for making any kind of arrangements to actually see people in person for some good old-fashioned interaction as it's meant to be. So ask yourself – how many of your chats and conversations take place in person, compared with how many take place without you ever having to move an inch?

And it's even gotten to the point now where you don't have to lift a finger to order your weekly groceries. You can have them delivered free of charge, so technically it makes it even cheaper than driving to the supermarket and buying them yourself. But again, you're missing out on the daylight, the exercise and the potential for social interaction these little trips provide.
Eventually, folk will have to draw the line somewhere and decide where the 21
st
century hermit lifestyle has to be shunned in favour of the old-fashioned approach. Technology is great for making life more convenient, but should it really be allowed to turn us all into shut-ins?
No thank you!
---
more in Entertainment
Sponsored Post: Drink some tea, you Muppet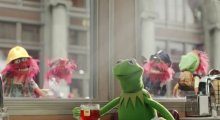 Lipton has just come out with a new ad campaign #BeMoreTea to promote their brand as well as show that tea is healthy, relaxing, and calming. You don't have to be British to be able to appreciate good tea, but we have all seen the Brits having a good relationship with this beverage. And maybe it's not just to prove they are Brits, but rather because tea is really good. Being the second most consumed beverage in the world (water being the first one), Brits consume roughly 165 million cups daily. And Americans aren't too far behind, considering that half the population is drinking tea in U.S. on any given day. Either hot or cold.
Do people tend to feed your food to the dog when you're not looking?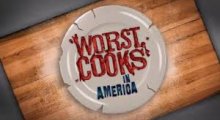 In other words, are you a really, I mean really bad when it comes to your kitchen and cooking skills? If you are, don't worry! You are not alone!
Judy Gold to take part of Rachael Vs. Guy: Celebrity Cook-Off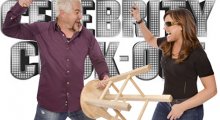 Rachael Vs. Guy: Celebrity Cook-Off is a show by Food Network that will be premiering its third season on January 6th, at 9pm ET/PT. Among the eight multi-talented celebrities to take part of the show is Judy Gold, an American stand-up comic, who will be working her way up and trying to win $50 000 for her chosen charity, in Team Rachael.
Top 10 songs about car-loving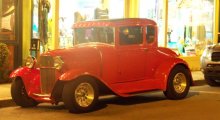 It seems that there are almost as many songs about loving your car as there are about loving another person. So many "passion for the pistons" ditties, that coming up with a universally accepted list of the top 10 car-loving songs just may not be possible. It's also very interesting to note that there is no single style or genre of music that owns car-loving songs. From Rock to Soul and Country to Folk, they all have motoring melodies that stand the test of time. Honorable mentions go first; Mercury Blues, done by both Steve Miller and Alan Jackson. Fun Fun Fun by the Beach Boys. Mustang Sally by Wilson Picket, and Maybellene, by the legendary Chuck Berry are all highly popular, memorable songs that just missed the Top 10 but were still huge hits.
The lineup for Sydney Festival 2014 revealed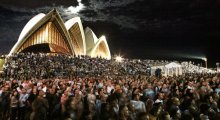 The lineup for Sydney Festival 2014 was recently revealed and among the performances you can expect to see a lot of known names like Chaka Khan, Amanda Palmer, Lee Ronaldo, Mike Patton, Mike Mills. Just to mention a few names you might be familiar with. But this is just a drop in the water as actually the festival goers will be able to enjoy the performances by hundreds of artists of all kinds - musicians, visual artists, film makers, dancers, theatre people.