Everyone is legendary at something

Heineken has just launched a campaign named The Odyssey with the idea that everyone is good at something, every man is legendary at something. The ad demonstrates well the simplest idea that we don't have to be good at everything, we don't have to be stars in everything. It's good enough to know your own thing.
Heineken's ad shows 20 men that were found through an open casting call, all with their own specific skills that make them legendary. All of those men play a short part of one man's adventures on a cruise ship. Limbo contests, flip-flops, diving into the swimming pool - the ad is telling a story, it tells you that in the age of internet where everything can theoretically be learned through online courses and such, it is easy to make assumptions that one should know everything, one should do everything, one should be good in everything. But it's not a requirement. In fact, it's better to do one thing really well than 10 things poorly. Are you a geek? Great! Are you base jumper? Great! It doesn't matter what's your thing. What matters is that every man is legendary at something. You can discover the stories of the 20 Heineken talents here.
"We believe that many Heineken drinkers have at least one legendary talent waiting to surface, and this latest chapter of our Legends campaign is a celebration of their legendary behaviors," said Colin Westcott-Pitt, VP Marketing, Heineken. "With The Odyssey, we gave twenty young men a chance to showcase their legendary side to the world.
If you want to showcase your own legendary side on either the set of the next James Bond film, DJ-ing at the Heineken House, or center court at the 2014 US Open, you can take part of Heineken's "Take the Stage" sweepstakes. You can find more information about it from Heineken's website.
Disclosure: This post is Sponsored by Heineken.
---
more in Entertainment
Tips to Win Real Cash Online with Bingo, Slots, Casino and betting bonuses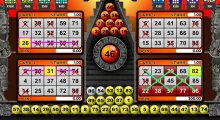 If you want to have some real chances of winning betting games online such as Bingo, slot machines, and other casino games, you should read the following paragraphs because we will give you some tips on how to do so without difficulty.
Looking for some musical amusement this season?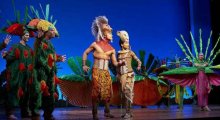 For all those seeking for nice cultural alternatives this season, there is plenty of options along the city of London where theatrical performances for all ages are taking place.
Slot Machines - Then til Now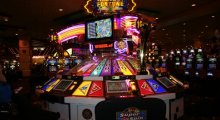 Ever since it was first sat on a stool with a heavy mechanical lever and a drawer that legally couldn't dispense money if you won, slot machines have had an appeal as a fun way to put your fate in the hands of Lady Luck.
Is Roulette better Online or Offline?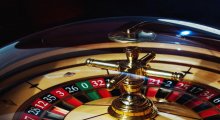 Everything's digital nowadays - getting your weekly shop, finding your next date, no matter what it is you want to do with your free time, odds are good that there's a digital equivalent just waiting ...
How to watch whatever you want, whenever you want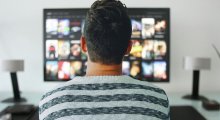 When you're on the move, it can be tough to stay tuned to your favorite shows. Crossing borders between countries can mean you get access to a very different Netflix or Hulu library than the one you're used to, one with a lot more local-language content and a lot less flagship US shows.