Everyone is legendary at something

Heineken has just launched a campaign named The Odyssey with the idea that everyone is good at something, every man is legendary at something. The ad demonstrates well the simplest idea that we don't have to be good at everything, we don't have to be stars in everything. It's good enough to know your own thing.
Heineken's ad shows 20 men that were found through an open casting call, all with their own specific skills that make them legendary. All of those men play a short part of one man's adventures on a cruise ship. Limbo contests, flip-flops, diving into the swimming pool - the ad is telling a story, it tells you that in the age of internet where everything can theoretically be learned through online courses and such, it is easy to make assumptions that one should know everything, one should do everything, one should be good in everything. But it's not a requirement. In fact, it's better to do one thing really well than 10 things poorly. Are you a geek? Great! Are you base jumper? Great! It doesn't matter what's your thing. What matters is that every man is legendary at something. You can discover the stories of the 20 Heineken talents here.
"We believe that many Heineken drinkers have at least one legendary talent waiting to surface, and this latest chapter of our Legends campaign is a celebration of their legendary behaviors," said Colin Westcott-Pitt, VP Marketing, Heineken. "With The Odyssey, we gave twenty young men a chance to showcase their legendary side to the world.
If you want to showcase your own legendary side on either the set of the next James Bond film, DJ-ing at the Heineken House, or center court at the 2014 US Open, you can take part of Heineken's "Take the Stage" sweepstakes. You can find more information about it from Heineken's website.
Disclosure: This post is Sponsored by Heineken.
---
more in Entertainment
Who the fark is Miley Cyrus?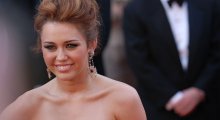 She's being talked about, she's being played in the radio, she's someone known by the whole of the younger public. So who is she really?
Legends aren't born, they are Dropped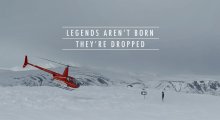 That's especially true for Heineken's new "Voyage" campaign. A campaign that truly puts the people to the test and shows what man is made of when he is taken out from his daily life and dropped somewhere far away from his home, into the great unknown.
7 Facts You Ought To Know About Top Gear TV Show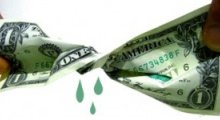 You're standing on a street waiting for a cab and the sky suddenly made a downpour of rain; suddenly your dream car passed right in front of you. What would you give to have that dream car within your reach?
Classic Car Celebrities
Although you may be well aware that owning a classic car is a popular hobby, who are the celebrities that are interested?
Profecy Releases Film Clip For 'Standing In The Rain'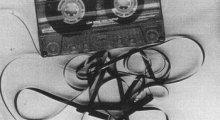 Profecy, is a self-made hip hop artist who grew up in Lismore, on the East Australian coast. Profecy during his early, definitive years had little to no exposure to what was designed to become his life's passion and mission; hip hop music. Learning through trial and error, by going with one's instinct, and just giving it all he got, in the past year Profecy finaly got national radio recognition, got featured on blogs worldwide and made the top 10 on hypem.com for his first single 'Walk With Me'.