Do people tend to feed your food to the dog when you're not looking?

In other words, are you a really, I mean really bad when it comes to your kitchen and cooking skills? If you are, don't worry! You are not alone! Fourteen people with similar disability will be going against each other in the fifth season of Worst Cooks in America starting from February 17th.
All the contestants will be competing against each other under the watchful eye of their mentor, either superstar chef Bobby Flay or Anne Burrell, and try to win the grand prize of $25 000.
If you think you are bad in kitchen, maybe after watching the show you won't feel so awful any more. Especially considering that all the fourteen contestants have been chosen to the show based on the recommendations of their friends and family. For example, Benjamin "Benji" Hunter Brown III from Nashville, a thirty-year old bachelor, has tried to cook only twice in his life, both times ending with a disaster. Mike Glazer from Los Angels almost burnt down his mother's house when trying to cook. Casey Pentony from Los Angeles is a germaphobe who is terrified of fish(!), who doesn't make a difference between a cup and a tablespoon. She's a nurse, so she must be capable of learning, but...and then there's Muneerah Warner from Philadelphia who, because of his smoky-kitchen skills, has fire department on speed dial.
Do you still think you're THAT bad? Or did it make you feel just a bit better? Well, if not, see the show, maybe you too can learn something from it.
Disclosure: This post was requested by an advertiser.
---
more in Entertainment
Judy Gold to take part of Rachael Vs. Guy: Celebrity Cook-Off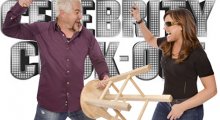 Rachael Vs. Guy: Celebrity Cook-Off is a show by Food Network that will be premiering its third season on January 6th, at 9pm ET/PT. Among the eight multi-talented celebrities to take part of the show is Judy Gold, an American stand-up comic, who will be working her way up and trying to win $50 000 for her chosen charity, in Team Rachael.
Top 10 songs about car-loving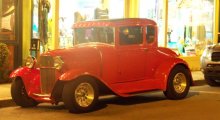 It seems that there are almost as many songs about loving your car as there are about loving another person. So many "passion for the pistons" ditties, that coming up with a universally accepted list of the top 10 car-loving songs just may not be possible. It's also very interesting to note that there is no single style or genre of music that owns car-loving songs. From Rock to Soul and Country to Folk, they all have motoring melodies that stand the test of time. Honorable mentions go first; Mercury Blues, done by both Steve Miller and Alan Jackson. Fun Fun Fun by the Beach Boys. Mustang Sally by Wilson Picket, and Maybellene, by the legendary Chuck Berry are all highly popular, memorable songs that just missed the Top 10 but were still huge hits.
The lineup for Sydney Festival 2014 revealed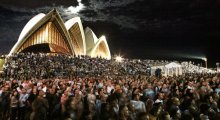 The lineup for Sydney Festival 2014 was recently revealed and among the performances you can expect to see a lot of known names like Chaka Khan, Amanda Palmer, Lee Ronaldo, Mike Patton, Mike Mills. Just to mention a few names you might be familiar with. But this is just a drop in the water as actually the festival goers will be able to enjoy the performances by hundreds of artists of all kinds - musicians, visual artists, film makers, dancers, theatre people.
How to Receive an Awful Present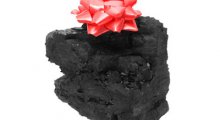 Whether it's a secret Santa or insane grandma, there are times in your life when you'll receive presents that are not only bad, but have no relevance or connection to you. Unfortunately, this happens more than anyone would like, but that doesn't make it any more enjoyable. There's rarely any in which it's okay to tell the person that their present buying skills remind you of great human tragedy and bring you to tears- you would, in fact, be labelled a brute- so there needs to be some official etiquette laid out on how one must act when a beastly gift is bequeathed upon them.
The odds at the bar don't change, or do they?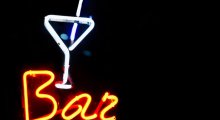 "No man ever steps in the same river twice, for it's not the same river and he's not the same man." - Heraclitus When you're at the bar with a bunch of your buddies, the truth is that the idea behind the quote doesn't necessarily apply. You can keep trying to do the same thing with the same girl over and over again and the result stays the same. The result being a scary look from the girl, the look that says - get away from me, you creep.