Top 10 songs about car-loving

It seems that there are almost as many songs about loving your car as there are about loving another person. So many "passion for the pistons" ditties, that coming up with a universally accepted list of the top 10 car-loving songs just may not be possible. It's also very interesting to note that there is no single style or genre of music that owns car-loving songs. From Rock to Soul and Country to Folk, they all have motoring melodies that stand the test of time. Honorable mentions go first; Mercury Blues, done by both Steve Miller and Alan Jackson. Fun Fun Fun by the Beach Boys. Mustang Sally by Wilson Picket, and Maybellene, by the legendary Chuck Berry are all highly popular, memorable songs that just missed the Top 10 but were still huge hits.
Cruising in at number 10 is Pink Cadillac by Bruce Springsteen, better known as the Boss. Springsteen, who loved his cars, also recorded the songs Cadillac Ranch and Racing in the Street.
Moving down the road to number 9 is somewhat of a novelty song called Beep Beep by the Playmates from the late 1950's. It was the only chart-topping song the Playmates ever did.
Pulling in at the number 8 position is Low Rider by the group known as War. Recorded in 1969, it was probably the single biggest hit for War.
With it's very own parking place in a real museum, the number 7 song is One Piece at a Time by Johnny Cash. This novelty rockabilly song is about a factory worker who steals a Cadillac one piece at a time. It topped the charts in early 1976 and would be the last song to reach number one in Billboard magazine ever recorded by Cash.
Racing to the halfway point are the Beach Boys with 409, song number 6 from the early 1960's. The 409 stood for the number of cubic inches of displacement in the engine block. It should be noted that the Beach Boys are the only group to have two tunes in the top 10 car-loving songs.
Staying with that early 60's era and style is the number 5 song, Hey Little Cobra by the Rip Chords, another one-hit-wonder group that echoed the very popular California Beach Boy sound. They had no other notable songs.
Ronnie and the Daytona's "turn it on, wind it up, and blow it out," with the number 4 song, G.T.O. The song was about the Pontiac G.T.O. A sleek, sexy, drag racing car from the mid-60's. By the way, G.T.O stands for Gran Turismo Omologato, which roughly means "grand touring automobile."
Tearing up the track are the Beach Boys again at number 3 with Little Deuce Coupe. The ultimate hot rod of it's time, a little deuce coupe was a 1932 Ford with a souped-up engine.
Speeding in at song number 2 is Rocket 88 by Jackie Brenston and his Delta Cats. Recorded in 1951, this Rhythm and Blues song is about an Oldsmobile 88, a deluxe car back in those days.
"Passing cars like they were standing still," is Commander Cody and his Lost Planet Airmen with Hot Rod Lincoln, the number 1 car-loving song of all time. Hot Rod Lincoln has been recorded by numerous artists including Asleep at the Wheel and Bill Kirchen.
Editor's note: While the author said it is not possible to put together a list that everyone would be happy with, I can not, in good conscience, leave out the best of the best in my opinion, which, I'll add here as the ultimate number one, Queen and "I'm in Love with My Car."
---
more in Entertainment
The lineup for Sydney Festival 2014 revealed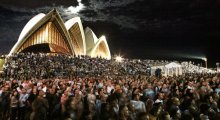 The lineup for Sydney Festival 2014 was recently revealed and among the performances you can expect to see a lot of known names like Chaka Khan, Amanda Palmer, Lee Ronaldo, Mike Patton, Mike Mills. Just to mention a few names you might be familiar with. But this is just a drop in the water as actually the festival goers will be able to enjoy the performances by hundreds of artists of all kinds - musicians, visual artists, film makers, dancers, theatre people.
How to Receive an Awful Present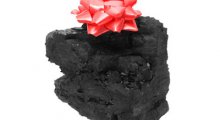 Whether it's a secret Santa or insane grandma, there are times in your life when you'll receive presents that are not only bad, but have no relevance or connection to you. Unfortunately, this happens more than anyone would like, but that doesn't make it any more enjoyable. There's rarely any in which it's okay to tell the person that their present buying skills remind you of great human tragedy and bring you to tears- you would, in fact, be labelled a brute- so there needs to be some official etiquette laid out on how one must act when a beastly gift is bequeathed upon them.
The odds at the bar don't change, or do they?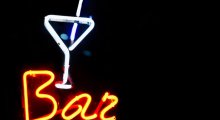 "No man ever steps in the same river twice, for it's not the same river and he's not the same man." - Heraclitus When you're at the bar with a bunch of your buddies, the truth is that the idea behind the quote doesn't necessarily apply. You can keep trying to do the same thing with the same girl over and over again and the result stays the same. The result being a scary look from the girl, the look that says - get away from me, you creep.
I Told Me Not to do It!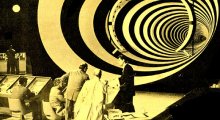 (Would you change you?) Old Lue sat by the desk, pondering the note. What should he say to himself? The last note didn't work as well as he'd hoped. He put his time travel gadget down on the bed for the umpteenth time and stared at it. He could only use it twice more to go back in time to help his younger self. And kid know-it-all hadn't listened much to the note on his first trip.
What Happens Here, Stays Here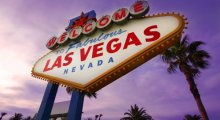 What Happens Here, Stays Here - This saying has been melted into our minds and usually, for a reason of course, what comes to mind first when you hear this is "What Happens in Vegas, Stays in Vegas." And the reason for that is an advertising campaign launched by LVCVA (Las Vegas Convention and Visitors Authority) and R&R Partners back in 2003.