The lineup for Sydney Festival 2014 revealed

The lineup for Sydney Festival 2014 was recently revealed and among the performances you can expect to see a lot of known names like Chaka Khan, Amanda Palmer, Lee Ronaldo, Mike Patton, Mike Mills. Just to mention a few names you might be familiar with. But this is just a drop in the water as actually the festival goers will be able to enjoy the performances by hundreds of artists of all kinds - musicians, visual artists, film makers, dancers, theatre people.
Sydney Festival
is there to celebrate Sydney in summer, it will be offering a huge and diverse program of both ticketed and free events. All together 104 events will be taking place during the festival. In the lineup are 4 Australian premieres, 13 Australian exclusives and even 10 world premieres.
The festival director this time is Lieven Bertels and he is sure that if you are really into arts and decide to go to the festival, you definitely won't have to be disappointed. Each year more than half a million people, from around Sydney as well as around the world, decide to see the spectacles that take place around the harbour city.
The first time Sydney Festival was held was 1977, always taking place in January, this time the dates to write down are January 9th to January 27th, 2014.
Disclosure: This post was requested by an advertiser.
---
more in Entertainment
How to Receive an Awful Present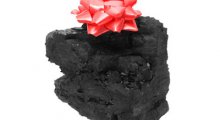 Whether it's a secret Santa or insane grandma, there are times in your life when you'll receive presents that are not only bad, but have no relevance or connection to you. Unfortunately, this happens more than anyone would like, but that doesn't make it any more enjoyable. There's rarely any in which it's okay to tell the person that their present buying skills remind you of great human tragedy and bring you to tears- you would, in fact, be labelled a brute- so there needs to be some official etiquette laid out on how one must act when a beastly gift is bequeathed upon them.
The odds at the bar don't change, or do they?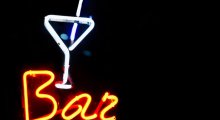 "No man ever steps in the same river twice, for it's not the same river and he's not the same man." - Heraclitus When you're at the bar with a bunch of your buddies, the truth is that the idea behind the quote doesn't necessarily apply. You can keep trying to do the same thing with the same girl over and over again and the result stays the same. The result being a scary look from the girl, the look that says - get away from me, you creep.
I Told Me Not to do It!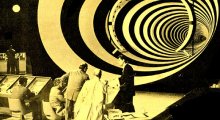 (Would you change you?) Old Lue sat by the desk, pondering the note. What should he say to himself? The last note didn't work as well as he'd hoped. He put his time travel gadget down on the bed for the umpteenth time and stared at it. He could only use it twice more to go back in time to help his younger self. And kid know-it-all hadn't listened much to the note on his first trip.
What Happens Here, Stays Here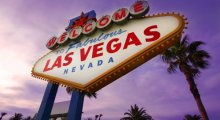 What Happens Here, Stays Here - This saying has been melted into our minds and usually, for a reason of course, what comes to mind first when you hear this is "What Happens in Vegas, Stays in Vegas." And the reason for that is an advertising campaign launched by LVCVA (Las Vegas Convention and Visitors Authority) and R&R Partners back in 2003.
Want to experience excitement like never before?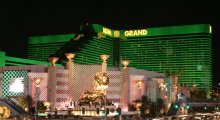 Las Vegas is the land of mystery. Theoretically a city in U.S. Practically something truly different. More than 38 million people visit Vegas every year to experience what the city has to offer. Of course, if you look at some other source, actually not 38 but 368 million people visited Vegas in 2011. Las Vegas really is the land of mystery. It's also a fact that it's the place where 17 of the biggest hotels in the U.S. are located.