How to Receive an Awful Present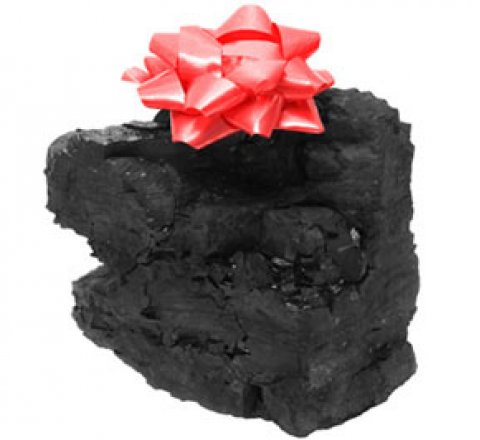 Whether it's a secret Santa or insane grandma, there are times in your life when you'll receive presents that are not only bad, but have no relevance or connection to you. Unfortunately, this happens more than anyone would like, but that doesn't make it any more enjoyable. There's rarely any in which it's okay to tell the person that their present buying skills remind you of great human tragedy and bring you to tears- you would, in fact, be labelled a brute- so there needs to be some official etiquette laid out on how one must act when a beastly gift is bequeathed upon them.
Suggest a place where bad presents do not live
Rather than telling them what you don't want next time, without leaving it completely down to them, suggest a place that holds only good presents. Secret santa ideas with GettingPersonal.co.uk are where you should be going to ensure everyone gets the same calibre of gifts.
Practice your graciousness
No matter how bad the present is, behaving in a way that suggests so is most uncouth. For that reason, smile all the time. If anything, smile too much. The worst that can come of this is the person never buying you a present again, which won't really be that bad. At the same time as smiling, say thank you, many times. Do not break your smile to do this. Not only are you being polite, but you're also suggesting that something more suitable for a grinning psychopath would do better as a present next time. Expect knives from them on Christmas 2014.
Heavily suggest things in the run up
I learnt this old trick when the previously mentioned Grandma managed to get me a sandy yellow make up case from the 60s. The colour was horrible, but that wasn't the worst part of the gift when you're a 20 year old male. From that moment I made sure I used keywords at regular intervals throughout any conversation we had together. The subtlety of this can be hard to master, and for many months she was confused at why we were talking about capes.
"
Another negative point can come from this is if they genuinely don't care or hate you, leading you to receive the very things you're not actually allergic to.
Regularly announce different allergies you have to nearly everything, giving the other person no choice but to consult you before buying a present. This works really well, but you have to be prepared to act like every day is a death trip for you when in their presence. Another negative point can come from this is if they genuinely don't care or hate you, leading you to receive the very things you're not actually allergic to.
Practise this line:
"Oh, I love this! I've had one for years! Do you still have the receipt or do you want to give it someone else?"
Yes, it's the more brutal of the options, but there is simply no comeback to a non-perishable duplicate, and if it's anything which you can consume then it can't really be that bad, can it?
Be grateful for anything and everything you receive. As the poet, Elisabeth Bishop says, "somebody loves us all," and we should love that the statement is true.
---
more in Entertainment
The odds at the bar don't change, or do they?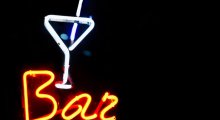 "No man ever steps in the same river twice, for it's not the same river and he's not the same man." - Heraclitus When you're at the bar with a bunch of your buddies, the truth is that the idea behind the quote doesn't necessarily apply. You can keep trying to do the same thing with the same girl over and over again and the result stays the same. The result being a scary look from the girl, the look that says - get away from me, you creep.
I Told Me Not to do It!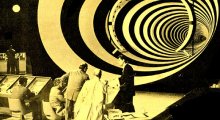 (Would you change you?) Old Lue sat by the desk, pondering the note. What should he say to himself? The last note didn't work as well as he'd hoped. He put his time travel gadget down on the bed for the umpteenth time and stared at it. He could only use it twice more to go back in time to help his younger self. And kid know-it-all hadn't listened much to the note on his first trip.
What Happens Here, Stays Here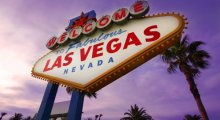 What Happens Here, Stays Here - This saying has been melted into our minds and usually, for a reason of course, what comes to mind first when you hear this is "What Happens in Vegas, Stays in Vegas." And the reason for that is an advertising campaign launched by LVCVA (Las Vegas Convention and Visitors Authority) and R&R Partners back in 2003.
Want to experience excitement like never before?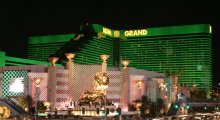 Las Vegas is the land of mystery. Theoretically a city in U.S. Practically something truly different. More than 38 million people visit Vegas every year to experience what the city has to offer. Of course, if you look at some other source, actually not 38 but 368 million people visited Vegas in 2011. Las Vegas really is the land of mystery. It's also a fact that it's the place where 17 of the biggest hotels in the U.S. are located.
The Biggest star that never was!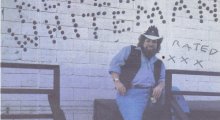 Ollie Joe Prater, comedian who died 1991. This is a story about him, a saga with No Regrets. In what is now deemed the Golden Age of stand up comedy in LA, Ollie Joe found his way to the world famous Comedy Store.