How to Receive an Awful Present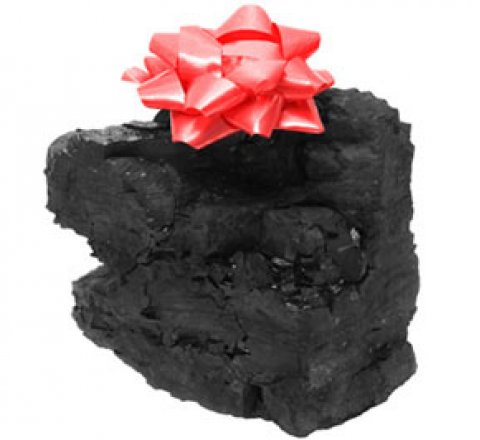 Whether it's a secret Santa or insane grandma, there are times in your life when you'll receive presents that are not only bad, but have no relevance or connection to you. Unfortunately, this happens more than anyone would like, but that doesn't make it any more enjoyable. There's rarely any in which it's okay to tell the person that their present buying skills remind you of great human tragedy and bring you to tears- you would, in fact, be labelled a brute- so there needs to be some official etiquette laid out on how one must act when a beastly gift is bequeathed upon them.
Suggest a place where bad presents do not live
Rather than telling them what you don't want next time, without leaving it completely down to them, suggest a place that holds only good presents. Secret santa ideas with GettingPersonal.co.uk are where you should be going to ensure everyone gets the same calibre of gifts.
Practice your graciousness
No matter how bad the present is, behaving in a way that suggests so is most uncouth. For that reason, smile all the time. If anything, smile too much. The worst that can come of this is the person never buying you a present again, which won't really be that bad. At the same time as smiling, say thank you, many times. Do not break your smile to do this. Not only are you being polite, but you're also suggesting that something more suitable for a grinning psychopath would do better as a present next time. Expect knives from them on Christmas 2014.
Heavily suggest things in the run up
I learnt this old trick when the previously mentioned Grandma managed to get me a sandy yellow make up case from the 60s. The colour was horrible, but that wasn't the worst part of the gift when you're a 20 year old male. From that moment I made sure I used keywords at regular intervals throughout any conversation we had together. The subtlety of this can be hard to master, and for many months she was confused at why we were talking about capes.
"
Another negative point can come from this is if they genuinely don't care or hate you, leading you to receive the very things you're not actually allergic to.
Regularly announce different allergies you have to nearly everything, giving the other person no choice but to consult you before buying a present. This works really well, but you have to be prepared to act like every day is a death trip for you when in their presence. Another negative point can come from this is if they genuinely don't care or hate you, leading you to receive the very things you're not actually allergic to.
Practise this line:
"Oh, I love this! I've had one for years! Do you still have the receipt or do you want to give it someone else?"
Yes, it's the more brutal of the options, but there is simply no comeback to a non-perishable duplicate, and if it's anything which you can consume then it can't really be that bad, can it?
Be grateful for anything and everything you receive. As the poet, Elisabeth Bishop says, "somebody loves us all," and we should love that the statement is true.
---
more in Entertainment
The rise and rise of Ellen Page
Ellen Page is without question the woman of the moment in Hollywood right now. With a Best Actress Oscar nomination recently stacked up alongside a list of achievements for her turn in 'Juno', including being named the Breakthrough Actress of the Year at the Hollywood Film Festival, she is, to coin a lovingly overused tinseltown term, 'hot' right now. Piping hot.
Between a Rock and a Heart Place
Screw Geoffrey Chaucer. Not for his poetry, quite honestly, I don't think I've ever read any of it, but because apparently he inadvertently created Valentine's Day. I didn't know this until recently. I just assumed the holiday was the byproduct of greeting card company greed and lack of anything better to do in the month of February, but evidently it's been around for quite some time.
Halle Berry burns at the box office
Buried deep within the embers of grief, a spark of friendship ignites in relationship drama 'Things We Lost in the Fire'. However, while this thoughtful, emotional film delivers some strong performances and appealing cinematography, don't expect a blaze of drama and excitement.
Girls Aloud or Girls Alone?
Despite having fame, wealth, beauty and a hugely successful pop career, the members of Girls Aloud seem to be lacking in one department - a happy and healthy love life.
Great American Dumb Ideas: Elder Blues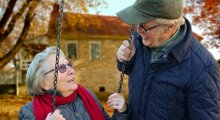 Fads in mental health diagnoses come and go. Something called Existential Neurosis was popular for a while, but seems to have lost some of its gloss in recent years. For a long time now, any high-energy, active child risked being diagnosed—often misdiagnosed—with Attention Deficit Hyperactive Disorder (ADHD).