What Happens Here, Stays Here

What Happens Here, Stays Here - This saying has been melted into our minds and usually, for a reason of course, what comes to mind first when you hear this is "What Happens in Vegas, Stays in Vegas." And the reason for that is an advertising campaign launched by LVCVA (Las Vegas Convention and Visitors Authority) and R&R Partners back in 2003.
The world-class destination was initially advertised as a family vacation spot but in the 90s it was clear that Las Vegas consumers actually related to the city through the human desire for "adult freedom." And so the iconic advertising campaign was launched. From family vacation spot to a Sin City.
"The 'What happens here, stays here' campaign strikes an emotional chord with consumers who relate with the notion of adult freedom," said Cathy Tull, senior vice president of marketing for the Las Vegas Convention and Visitors Authority (LVCVA).
Over the years Las Vegas has been called many things, but just some of the more known (nick)names for the city are The Gambling Capital of the World, Sin City, The Entertainment Capital of the World, Capital of Second Chances and The Marriage Capital of the World.
This year, in 2013, it's also the 10th anniversary of the "What Happens Vegas, Stays in Vegas" advertising campaign and Las Vegas has just announced new television commercials for that occasion that will be airing through May 2014. You can check them at http://tinyurl.com/kx8feq5 and learn more about it www.lasvegas.com.
Disclosure: This post was requested by an advertiser.
---
more in Entertainment
Want to experience excitement like never before?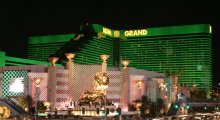 Las Vegas is the land of mystery. Theoretically a city in U.S. Practically something truly different. More than 38 million people visit Vegas every year to experience what the city has to offer. Of course, if you look at some other source, actually not 38 but 368 million people visited Vegas in 2011. Las Vegas really is the land of mystery. It's also a fact that it's the place where 17 of the biggest hotels in the U.S. are located.
The Biggest star that never was!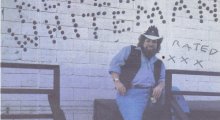 Ollie Joe Prater, comedian who died 1991. This is a story about him, a saga with No Regrets. In what is now deemed the Golden Age of stand up comedy in LA, Ollie Joe found his way to the world famous Comedy Store.
Journey across the country for $50 000, fame and cash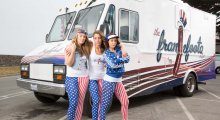 On August 18th, 9pm ET/PT the fourth season of The Great Food Truck Race takes off. Eight three-people teams will start the longest challenge in the series history, as they will have to travel a route with a length of 4181 miles while competing against each other all the time. Each team will be given their own custom-made food truck that they will be using throughout the series. In the end, only one team will get to keep the truck and win $50 000 in cash as well as the fame that comes together with the victory.
5 Web Sites for the Best Movie Reviews Online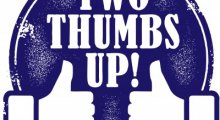 There's nothing quite like the sounds and smells of an actual movie theater. At a cinema, the impressive surround sound and the wafting scent of buttery popcorn delight the senses as viewers settle in for a show.
Drone Golf Ball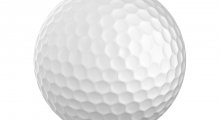 To say a stand up comic's world is competitive is like saying a Lady Gaga concert is kinda noisy! On tour across our USA, a good stand up act is either the funniest guy in town this week, or the second funniest. Nobody cares who's third. Got it? Nobody cares! To exist and thrive on comedy tour, you have to necessarily be focused on mostly on yourself and your act! Do anything else, and a tour's rigors will eat you up! Maybe an argument there, a car wreck here, an arrest there. Lots of good comics have simply faded away, broken, and not funny anymore. But, things will happen.