Legends aren't born, they are Dropped

That's especially true for Heineken's new "Voyage" campaign. A campaign that truly puts the people to the test and shows what man is made of when he is taken out from his daily life and dropped somewhere far away from his home, into the great unknown.
The participants of the series of episodic adventures are literally dropped from a plane thousands of miles from their home, they are given just the basic supplies and general directions and they need to start their adventurous trip back home. It's kind of a social experience - what are the participants capable of, what will they do, how will they act under new circumstances, how will they manage to get back home.
Just to give you couple of examples - a graphic designer, art director and photographer Clint Jacobs from Capetown, South Africa was picked up and dropped off in the skies of Poland, by a bunch of clowns (yes, literally). Murray from Ireland and Jakub from Poland were dropped off in Philippines. While Murray has more experience traveling on his own from place to place, Jakub, while being a fond traveler, is mainly used to taking those all-inclusive trips for easier life. How they managed to get back home? All this and much more can be discovered at Heineken® Dropped YouTube channel.
You, as a viewer, will be able to see all of the episodes on the Youtube channel and also access the documentary-style content there. Not to mention contribute video entries yourself.
Disclosure: This post is sponsored by Heineken
---
more in Entertainment
7 Facts You Ought To Know About Top Gear TV Show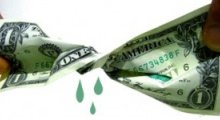 You're standing on a street waiting for a cab and the sky suddenly made a downpour of rain; suddenly your dream car passed right in front of you. What would you give to have that dream car within your reach?
Classic Car Celebrities
Although you may be well aware that owning a classic car is a popular hobby, who are the celebrities that are interested?
Profecy Releases Film Clip For 'Standing In The Rain'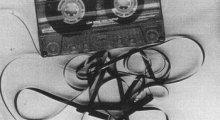 Profecy, is a self-made hip hop artist who grew up in Lismore, on the East Australian coast. Profecy during his early, definitive years had little to no exposure to what was designed to become his life's passion and mission; hip hop music. Learning through trial and error, by going with one's instinct, and just giving it all he got, in the past year Profecy finaly got national radio recognition, got featured on blogs worldwide and made the top 10 on hypem.com for his first single 'Walk With Me'.
The Key Ingredients for Cooking Up a Blockbuster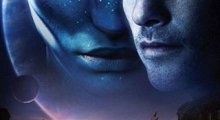 We hear the term "Hollywood Blockbuster" thrown around in a myriad of circumstances; you only have to glance at the new DVD releases to see how many movies are categorised as being such at any one time. But what truly defines a "blockbuster"?
7 of the most famous cigar smokers
"Happiness? A good cigar, a good meal, a good cigar and a good woman - or a bad woman; it depends on how much happiness you can handle," said American comedian George Burns.