Legends aren't born, they are Dropped

That's especially true for Heineken's new "Voyage" campaign. A campaign that truly puts the people to the test and shows what man is made of when he is taken out from his daily life and dropped somewhere far away from his home, into the great unknown.
The participants of the series of episodic adventures are literally dropped from a plane thousands of miles from their home, they are given just the basic supplies and general directions and they need to start their adventurous trip back home. It's kind of a social experience - what are the participants capable of, what will they do, how will they act under new circumstances, how will they manage to get back home.
Just to give you couple of examples - a graphic designer, art director and photographer Clint Jacobs from Capetown, South Africa was picked up and dropped off in the skies of Poland, by a bunch of clowns (yes, literally). Murray from Ireland and Jakub from Poland were dropped off in Philippines. While Murray has more experience traveling on his own from place to place, Jakub, while being a fond traveler, is mainly used to taking those all-inclusive trips for easier life. How they managed to get back home? All this and much more can be discovered at Heineken® Dropped YouTube channel.
You, as a viewer, will be able to see all of the episodes on the Youtube channel and also access the documentary-style content there. Not to mention contribute video entries yourself.
Disclosure: This post is sponsored by Heineken
---
more in Entertainment
Is Roulette better Online or Offline?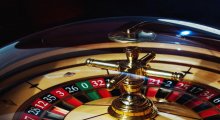 Everything's digital nowadays - getting your weekly shop, finding your next date, no matter what it is you want to do with your free time, odds are good that there's a digital equivalent just waiting ...
How to watch whatever you want, whenever you want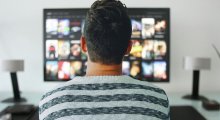 When you're on the move, it can be tough to stay tuned to your favorite shows. Crossing borders between countries can mean you get access to a very different Netflix or Hulu library than the one you're used to, one with a lot more local-language content and a lot less flagship US shows.
In Search of Adrenaline? Stake on Minecraft!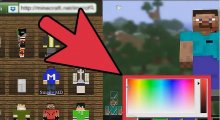 Do you like sports and that feeling of sweet agitation that overwhelms you during competitions? You are definitely a venturous person unafraid of challenges and risks.
10 Best Games for Sega Dreamcast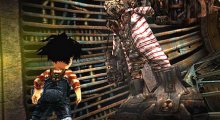 There are a lot of Games for console Sega Dreamcast. You can easily find any genre that you like. It can be racing, horror, thriller or adventure and many other variants. The choice depends on your mood and desire.
Stranger Things creators sued for theft of concept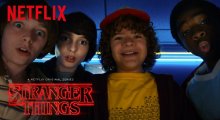 After two seasons of Stranger things, someone has finally decided that the authors of Stranger Things stole the idea from him. What took him that long is a good question. If there's any merit to the claim at all.