7 Facts You Ought To Know About Top Gear TV Show

If you're into shows delving into adrenaline pumping fast cars to simple automobile improvement tricks, then Top Gear is definitely the show for you. Finally, you have a show that discusses everything you should know about cars from buying the perfect model to obtaining car and motorbike loans from banks and financial institutions like Yes Loans. No wonder, Top Gear is gaining hard-core following from almost every part of the world. Here are some fun facts that you ought to know about this famous television show.
Top Gear is originally a UK-based television series. Despite the popularity of its spin-off counterparts, the Brit started the Top Gear craze why back 1970s.
Another fact you probably don't know about the original Top Gear show is that it was cancelled way back in 2001. This is because there was a sudden decline of viewers. However, it was again re-launched with an entirely new format in 2002.
The most guarded secret about Top Gear show is the identity of The Stig. Who's Stig exactly? Every show, people see him in his jumpsuit but no one really knows what he looks like. This silent character in this automotive show has been receiving much speculation. There was once a controversy involving Ben Collins; this racing driver was later on divulged to be the face behind the helmet during a court battle over his autobiography. After the controversy, the Stig was later on replaced by another Stig who wears white. Until now, the identity of this silent host is not yet known.
The most watched segments of Top Gear has something to do with challenges, races, reviews on reasonably priced cars and power laps. One of the most awaited announcements from Top Gear is its yearly award for Car of the Year and Car of the Decade. For 2002, Top Gear gave the award to Range Rover.
All good shows never run out of controversies or court battles for that matter. The first ever legal case filed against Top Gear is for libel and malicious falsehood filed by car manufacturer Tesla. The legal controversy sprung from a 2008 episode of Top Gear when it release a statement through the show that Tesla's Roadster vehicle runs out of power after 55 miles of driving. However, Tesla lost its legal battle against Top Gear when the High Court in London ruled that Top Gear is an entertainment show and not classified as an information programme.
Top Gear being one of the most watched television series about automobile; expect that there are international productions that would want to showcase Top Gear to its audience. Popular countries like Australia, South Korea, Russia and United States have their own spin-off series. Some of these shows were pulled out of circulation; some are still gaining popularity in the country where they're shown.
Another controversial issue plaguing Top Gear is about the Stig. As a publicity stunt, Top Gear management made a controversial statement that the Stig is actually F1 driver Micheal Schumacher; indeed it was him, but only for a while.
When you want to know everything there is to know about cars, watch Top Gear.
---
more in Entertainment
Classic Car Celebrities
Although you may be well aware that owning a classic car is a popular hobby, who are the celebrities that are interested?
Profecy Releases Film Clip For 'Standing In The Rain'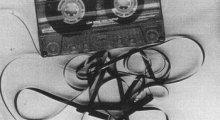 Profecy, is a self-made hip hop artist who grew up in Lismore, on the East Australian coast. Profecy during his early, definitive years had little to no exposure to what was designed to become his life's passion and mission; hip hop music. Learning through trial and error, by going with one's instinct, and just giving it all he got, in the past year Profecy finaly got national radio recognition, got featured on blogs worldwide and made the top 10 on hypem.com for his first single 'Walk With Me'.
The Key Ingredients for Cooking Up a Blockbuster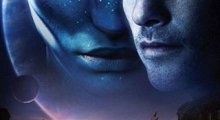 We hear the term "Hollywood Blockbuster" thrown around in a myriad of circumstances; you only have to glance at the new DVD releases to see how many movies are categorised as being such at any one time. But what truly defines a "blockbuster"?
7 of the most famous cigar smokers
"Happiness? A good cigar, a good meal, a good cigar and a good woman - or a bad woman; it depends on how much happiness you can handle," said American comedian George Burns.
The Martingale System for Roulette
Playing roulette can be a lot of fun, but it's even more enjoyable when you employ a bit of strategy to shake things up. While strategies like the Martingale can't guarantee you a win every time, and they can't predict where that roulette ball is going to land, when they're used with common sense they can help you capitalise on your winnings, and make games far more involving and exciting.