7 Facts You Ought To Know About Top Gear TV Show

If you're into shows delving into adrenaline pumping fast cars to simple automobile improvement tricks, then Top Gear is definitely the show for you. Finally, you have a show that discusses everything you should know about cars from buying the perfect model to obtaining car and motorbike loans from banks and financial institutions like Yes Loans. No wonder, Top Gear is gaining hard-core following from almost every part of the world. Here are some fun facts that you ought to know about this famous television show.
Top Gear is originally a UK-based television series. Despite the popularity of its spin-off counterparts, the Brit started the Top Gear craze why back 1970s.
Another fact you probably don't know about the original Top Gear show is that it was cancelled way back in 2001. This is because there was a sudden decline of viewers. However, it was again re-launched with an entirely new format in 2002.
The most guarded secret about Top Gear show is the identity of The Stig. Who's Stig exactly? Every show, people see him in his jumpsuit but no one really knows what he looks like. This silent character in this automotive show has been receiving much speculation. There was once a controversy involving Ben Collins; this racing driver was later on divulged to be the face behind the helmet during a court battle over his autobiography. After the controversy, the Stig was later on replaced by another Stig who wears white. Until now, the identity of this silent host is not yet known.
The most watched segments of Top Gear has something to do with challenges, races, reviews on reasonably priced cars and power laps. One of the most awaited announcements from Top Gear is its yearly award for Car of the Year and Car of the Decade. For 2002, Top Gear gave the award to Range Rover.
All good shows never run out of controversies or court battles for that matter. The first ever legal case filed against Top Gear is for libel and malicious falsehood filed by car manufacturer Tesla. The legal controversy sprung from a 2008 episode of Top Gear when it release a statement through the show that Tesla's Roadster vehicle runs out of power after 55 miles of driving. However, Tesla lost its legal battle against Top Gear when the High Court in London ruled that Top Gear is an entertainment show and not classified as an information programme.
Top Gear being one of the most watched television series about automobile; expect that there are international productions that would want to showcase Top Gear to its audience. Popular countries like Australia, South Korea, Russia and United States have their own spin-off series. Some of these shows were pulled out of circulation; some are still gaining popularity in the country where they're shown.
Another controversial issue plaguing Top Gear is about the Stig. As a publicity stunt, Top Gear management made a controversial statement that the Stig is actually F1 driver Micheal Schumacher; indeed it was him, but only for a while.
When you want to know everything there is to know about cars, watch Top Gear.
---
more in Entertainment
Tips to Win Real Cash Online with Bingo, Slots, Casino and betting bonuses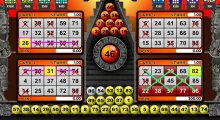 If you want to have some real chances of winning betting games online such as Bingo, slot machines, and other casino games, you should read the following paragraphs because we will give you some tips on how to do so without difficulty.
Looking for some musical amusement this season?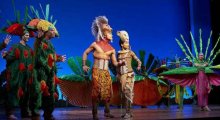 For all those seeking for nice cultural alternatives this season, there is plenty of options along the city of London where theatrical performances for all ages are taking place.
Slot Machines - Then til Now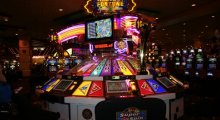 Ever since it was first sat on a stool with a heavy mechanical lever and a drawer that legally couldn't dispense money if you won, slot machines have had an appeal as a fun way to put your fate in the hands of Lady Luck.
Is Roulette better Online or Offline?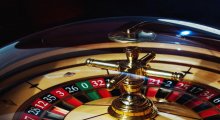 Everything's digital nowadays - getting your weekly shop, finding your next date, no matter what it is you want to do with your free time, odds are good that there's a digital equivalent just waiting ...
How to watch whatever you want, whenever you want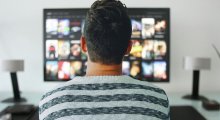 When you're on the move, it can be tough to stay tuned to your favorite shows. Crossing borders between countries can mean you get access to a very different Netflix or Hulu library than the one you're used to, one with a lot more local-language content and a lot less flagship US shows.