Journey across the country for $50 000, fame and cash

On August 18th, 9pm ET/PT the fourth season of The Great Food Truck Race takes off. Eight three-people teams will start the longest challenge in the series history, as they will have to travel a route with a length of 4181 miles while competing against each other all the time. Each team will be given their own custom-made food truck that they will be using throughout the series. In the end, only one team will get to keep the truck and win $50 000 in cash as well as the fame that comes together with the victory.
This year's route will take the competitors to Portland, Pocatello, Idaho; Rapid City, S.D.; Minneapolis/St. Paul; Chicago, featuring guest stars Mayor Rahm Emanuel and legendary football coach Mike Ditka; and finally to Washington D.C.
The challenges on the road will be from side to side, from cooking to testing the teams' business skills and creativity. Their first challenge will be to sell one signature dish from their menu for at least $20. In the end of each episode, the team who has done the worst will be sent home while others keep on competing.
"Our competitors have to demonstrate top-notch cooking abilities and an entrepreneur's creativity and business skills. It all makes for a food-filled road trip that delivers a life-changing grand prize to the winner." -- Bob Tuschman, Food Network.
The show will premiere on Food Network on August 18th.
Disclosure: This post was requested by an advertiser.
---
more in Entertainment
5 Web Sites for the Best Movie Reviews Online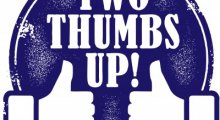 Thereís nothing quite like the sounds and smells of an actual movie theater. At a cinema, the impressive surround sound and the wafting scent of buttery popcorn delight the senses as viewers settle in for a show.
Drone Golf Ball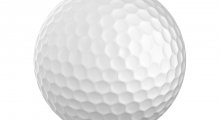 To say a stand up comic's world is competitive is like saying a Lady Gaga concert is kinda noisy! On tour across our USA, a good stand up act is either the funniest guy in town this week, or the second funniest. Nobody cares who's third. Got it? Nobody cares! To exist and thrive on comedy tour, you have to necessarily be focused on mostly on yourself and your act! Do anything else, and a tour's rigors will eat you up! Maybe an argument there, a car wreck here, an arrest there. Lots of good comics have simply faded away, broken, and not funny anymore. But, things will happen.
MMA Animals - the first kids brand for mixed martial arts coming soon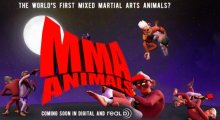 During the last years UFC as well as other martial arts brands have become more popular that ever. And so has the sport itself. Even one of my friends who I knew during my high school years has taken up the sport. I remember once he was walking on the street with slightly bruised nose and I couldn't help but wonder, what had happened to him. The answer - MMA. During the school years he has been more of a computer geek. Now he's doing MMA. Quite a change I must say.
Which South Park character are you?
Those foul-mouthed little rascals at South Park Elementary have been with us since 1997. So why do we love them so much? Apart from the 'did-they-just-go-there?' comedy and consistently satirical storylines, there's an element of familiarity in a gang of savvy kiddos trying to make sense of a (very) adult world. We all know a Cartman or a hapless Kenny and we always cheer for Stan and Kyle's best buddy Bromance.
How to turn a student hovel into a bohemian paradise of cool without spending all your beer money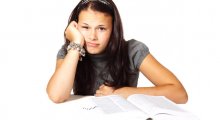 Whether youíre a dewy-eyed Fresher or a seasoned third year veteran, the importance of a quality student pad is paramount. Itís the place where you party, study, game and chill, so the address of your Varsity rent will forever hold your memories (including the ones youíd rather forget!) Itís also your home from home and we know that those washing up wars and late-night lashes can get even the chummiest of housemates down. Taking your shared pied-a-terre or halls of residence from drab to fab will get you a great house party rep, get you through those tough revision times and make those occasional homesick days a little easier to bear.