MMA Animals - the first kids brand for mixed martial arts coming soon

During the last years UFC as well as other martial arts brands have become more popular that ever. And so has the sport itself. Even one of my friends who I knew during my high school years has taken up the sport. I remember once he was walking on the street with slightly bruised nose and I couldn't help but wonder, what had happened to him. The answer - MMA. During the school years he has been more of a computer geek. Now he's doing MMA. Quite a change I must say.
Now Appiphany Technologies has also announce the upcoming launch of the world's first MMA brand for kids. It will be a great (and safe) way to experience the world of MMA. Not only are they coming out with the mobile games for iPad, iPod and iPhone, but there will also be augmented reality ebooks that, if used together with a special mobile app, will literally become to life. And smart toys or MMA Animal Action Figures that you can kind of transport into the virtual world with the use of the mobile app. Appiphany's whole idea is to mix the physical and virtual world as much as possible.
The brand will come with eight interactive stories and eight characters to choose from. Each of them with their own skill set and all of them from different regions of earth.
MMA Animals is expected to launch in Q3 of 2013, so stay tuned for more information about it.
Disclosure: This post was requested by an advertiser.
---
more in Entertainment
Which South Park character are you?
Those foul-mouthed little rascals at South Park Elementary have been with us since 1997. So why do we love them so much? Apart from the 'did-they-just-go-there?' comedy and consistently satirical storylines, there's an element of familiarity in a gang of savvy kiddos trying to make sense of a (very) adult world. We all know a Cartman or a hapless Kenny and we always cheer for Stan and Kyle's best buddy Bromance.
How to turn a student hovel into a bohemian paradise of cool without spending all your beer money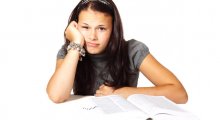 Whether you're a dewy-eyed Fresher or a seasoned third year veteran, the importance of a quality student pad is paramount. It's the place where you party, study, game and chill, so the address of your Varsity rent will forever hold your memories (including the ones you'd rather forget!) It's also your home from home and we know that those washing up wars and late-night lashes can get even the chummiest of housemates down. Taking your shared pied-a-terre or halls of residence from drab to fab will get you a great house party rep, get you through those tough revision times and make those occasional homesick days a little easier to bear.
The 10 Most Ridiculous Car Scenes in Movie History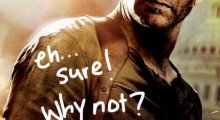 If you've seen any kind of action movie, you're sure to be familiar with the classic elements of an awesome car chase: driving on sidewalks, narrow alleys, choreographed pedestrians who know just when to dive out of the way, complete disregard for damage, destruction or insurance, and obstacles that are strategically placed to be destroyed in a series of action-packed explosions.
Twins, they always need to compete for everything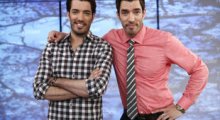 When it comes to identical twins, there are usually two versions of how things can go. They either do everything together, get along well and try to stay as similar as possible. Or they always feel the need to compete against each other and be as different as possible. Of course, there's also an option in between, or in extremely academical language, this and that. A good example here is Jonathan and Drew Scott.
7 most ridiculous adult websites
Porn sites are out there waiting to satisfy every possible need you might have. Google gives you 216,000,000 results for the keyword porn. Newly launched search engine Cuil gives you 377,545,970 results. You don't need to know about them all, no you don't! But there are a few you might want to see, the most ridiculous ones.