7 of the most famous cigar smokers

"Happiness? A good cigar, a good meal, a good cigar and a good woman - or a bad woman; it depends on how much happiness you can handle," said American comedian George Burns.
There are a few other famous faces that enjoy this pastime just as much as Burns once did. From politicians to popstars and royalty to Hollywood legends, here are some of the most famous cigar smokers in the world:
1)    George Burns:
Best known for his partnership with Gracie Allen and solo performances he made late in to his 90s, Burns was often seen with a cigar on stage.  Burns smoked the cheaper El Producto cigars, a fact he never hid because he would have to stop his routines to keep lighting a Havana. Burns, who passed away in 2010 at the age of 100, credited his long life to his 15-a-day cigar habit.

2)    Winston Churchill:
The notorious British Prime Minister was so fond of his cigars that he requested an oxygen mask be made especially to facilitate his habit. Churchill even once refused to bow to the Saudi Arabian King's wishes, who did not allow smoking in his presence. Churchill was famously fond of Cuban cigars, particularly Romeo y Julieta.
3)    Fidel Castro:
During his 40-year reign of Cuba, this revolutionary ruler was rarely spotted without a cigar in his hand, until he kicked the habit in the 1980s. Castro gave up his love of cigars due to health risks and to set an example to the Cuban people. Before Castro forced himself to give up cigars, his favourite was a Cohiba Corona Especial.
4)    Jack Nicholson:
Although he had always been fond of cigars, as a heavy cigarette smoker, Jack Nicholson only switched to cigars 'full-time' in the 1990s. He found that they calmed his nerves when playing golf. In the 70s, he became a huge fan of Cuban cigars and even insisted that the character he played in The Last Detail was a cigar smoker.
5)    J.F.K:
Former US President John F. Kennedy is the man responsible for the embargo prohibiting Cuban products from entering the USA. However, due to his love for cigars, JFK requested that his secretary get at least 1,000
Cuban cigars
for him before he would sign the embargo. His favourite brand was thought to be Petit Upmann.
6)    Michael Jordan:
Often referred to as the greatest basketball player of all time, Michael Jordan is still seen as a legend. However, unlike many athletes, Jordan was a big fan of Cuban cigars, often lighting up on the tour bus before and after a game.
7)     Arnold Schwarzenegger:
 A former bodybuilder and past Governor of California, the Austrian-born Hollywood star is well known for his love of cigars.  Much to the disapproval of his daughter Maria, Schwarzenegger introduced his son-in-law to cigars. Arnie has been in trouble with the law a couple of times after being spotted smoking in a public place.
This article was written by John Fuster a regular at Boisdale of Canary Wharf which houses one of Londons best collection of cigars.
---
more in Entertainment
Tips to Win Real Cash Online with Bingo, Slots, Casino and betting bonuses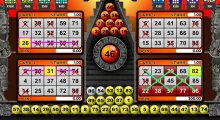 If you want to have some real chances of winning betting games online such as Bingo, slot machines, and other casino games, you should read the following paragraphs because we will give you some tips on how to do so without difficulty.
Looking for some musical amusement this season?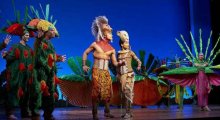 For all those seeking for nice cultural alternatives this season, there is plenty of options along the city of London where theatrical performances for all ages are taking place.
Slot Machines - Then til Now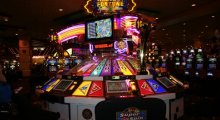 Ever since it was first sat on a stool with a heavy mechanical lever and a drawer that legally couldn't dispense money if you won, slot machines have had an appeal as a fun way to put your fate in the hands of Lady Luck.
Is Roulette better Online or Offline?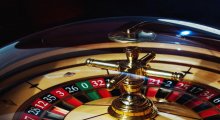 Everything's digital nowadays - getting your weekly shop, finding your next date, no matter what it is you want to do with your free time, odds are good that there's a digital equivalent just waiting ...
How to watch whatever you want, whenever you want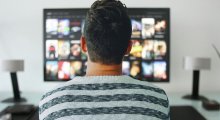 When you're on the move, it can be tough to stay tuned to your favorite shows. Crossing borders between countries can mean you get access to a very different Netflix or Hulu library than the one you're used to, one with a lot more local-language content and a lot less flagship US shows.