François-Auguste-Rene Rodin's sculptures up for sale at Bukowskis

François-Auguste-René Rodin, more known to the public as Auguste Rodin, is the progenitor of modern sculpture. His works will be featured in the upcoming major sculpture sale as part of the Marabou Collection on December 4, 2012 at Bukowskis in Stockholm.
His "Le Penseur" (The Thinker) and "L'enfant prodigue" are two of his sculptures that have been included in this collection. The first one, "Le Penseur", has been cast between 1915 and 1925, and patinated by Jean Limet and according to the information provided by Jérôme Le Blay (from Comité Rodin), there are only ten known casts of "Le penseur" from this period.
The list of other artists included in the collection contain Jean Arp, Lynn Chadwick, Henri Laurens, Aristide Maillol and Arnaldo Pomodoro.
The entire collection was once owned by Norwegian family Throne-Holst, more known as the family behind of the chocolate brand Marabou (founded in 1916 in Sweden). Members of the family, such as Henning Throne-Holst and Johan Throne-Holst believed that architecture, art and nature could be used to counterbalance the effects of urbanisation. The idea behind the Marabou collection was to enhance the lives of the work force by the
beneficial influence of the challenge fine art sculptures brought to the work place
.
Julian Barran, Independent expert for Nineteenth and Twentieth Century European Art, said that the documentation of each piece in that collection links back to the creation of the work and nowadays that's rather rare. "What is so relevant to the collection is the great documentation of all the acquisitions. Today, when there's been an increase of value for art, buyers want to be sure about what they are buying, " he added.
The Marabou Collection is put on sale during the Classic Sale at Bukowskis on December 4, 2012.
Disclaimer: This post was requested by an advertiser.
---
more in Entertainment
Tips to Win Real Cash Online with Bingo, Slots, Casino and betting bonuses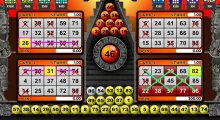 If you want to have some real chances of winning betting games online such as Bingo, slot machines, and other casino games, you should read the following paragraphs because we will give you some tips on how to do so without difficulty.
Looking for some musical amusement this season?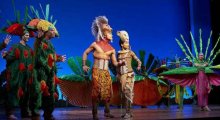 For all those seeking for nice cultural alternatives this season, there is plenty of options along the city of London where theatrical performances for all ages are taking place.
Slot Machines - Then til Now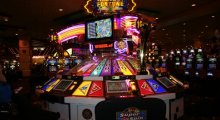 Ever since it was first sat on a stool with a heavy mechanical lever and a drawer that legally couldn't dispense money if you won, slot machines have had an appeal as a fun way to put your fate in the hands of Lady Luck.
Is Roulette better Online or Offline?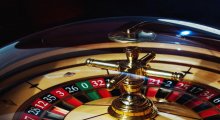 Everything's digital nowadays - getting your weekly shop, finding your next date, no matter what it is you want to do with your free time, odds are good that there's a digital equivalent just waiting ...
How to watch whatever you want, whenever you want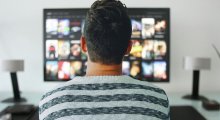 When you're on the move, it can be tough to stay tuned to your favorite shows. Crossing borders between countries can mean you get access to a very different Netflix or Hulu library than the one you're used to, one with a lot more local-language content and a lot less flagship US shows.