THE FUTUREHEADS TO HEADLINE NOZSTOCK FESTIVAL 2012
It's that time of year again when everyone is getting ready to party at Nozstock festival nested in The Hidden Valley of Herefordshire this coming July! The festival is placed in a beautiful location around a ramshackle Tudor farmhouse, originally starting out as a small family-run event the festival is now in its 14th year. With the event having over six stages, and various secret wooded glades you feel you have stumbled across something truly secret. Having been the past couple of years I am extremely excited at the lineup that keeps getting better and better each year! With the likes of Dreadzone, The Proclaimers, Ruby and the Ribcage, The Stowaways and not to mention [drumroll] THE FUTUREHEADS it promises to be an amazing weekend. I couldn't miss the opportunity to interview the likes of post-punk superstars 'The Futureheads' who made the soundtrack of my youth with 'Hounds of Love', so stay tuned as Miss Foxy gets the gossip this coming July. For the majority of the summer festivals the band will be performing A Cappella & Acoustic sets at both Reading and Leeds festival HOWEVER Nozstock promises the crowd a full on electric set, in which the band will be plugging in those amps for a truly electrifying show. It doesn't get much better than that! They will be headlining this year's Nozstock on Saturday 28th July!
I can't wait to see the likes of Ross Millard, brothers Barry & Dave Hyde, and David Craig who all make up The Futureheads, their name originating from Flaming Lips album 'Hit to Death in the Future Head'. Since their debut album back in 2003 the band are best known for tracks such as 'Decent Days and Nights' 'Meantime' 'Skip to the End' 'Beginning of the Twist' and of course Kate Bush hit 'Hounds of Love'. The Futureheads recently released their 5th full length album, entitled 'Rant' on 2 April 2012. However, fans will be somewhat surprised in the change of style; since the album is entirely a cappella [hence the acoustic sets at various festivals this summer]. But why go a cappella? According to the band "We just want you to hear us like this, because four-part harmony has been so important in the music we've made since day one". It is true that their catchy choruses firmly stamp who they are today, with everyone being able to pick up the lyrics of most Futurehead hits.
They couldn't have picked a better headliner for this year's festival, since this is one band who knows how to get a crowd up on their feet. If you are fans of the likes of such new wave, punk bands as Gang of Four, Devo, and Fugazi then you are in for a treat! You will also be able to hear some gems from current album 'Rant in which the band cover such well known hits as Black Eyed Peas 'Meet me halfway' 'Acapella' by Kelis and Sparks 'The No 1 song in Heaven'. The album was given a massive 8 out of 10 by NME so be prepared for one blinding show!
---
more in Entertainment
The MTV Effect
MTV turned 30 years old last year, and the network doesn't much resemble what it was when it first launched. Once, MTV – Music Television – was a clearinghouse for new music and the latest artists. Today, the only time you see music on MTV is in the wee hours of the morning. Scheduled TV shows sold better for advertising, so MTV has become a network for teen culture more than music. Even still, it's a major powerhouse in the industry, and it's launched careers, buzz, and even the latest stuff we're all totally obsessed with. Whether you're a music lover or you just really love bad reality shows, MTV has a serious effect on what's hot and what's not on and off your TV screen.
Comeback Kids: Actors Who Came Back and the Roles That Helped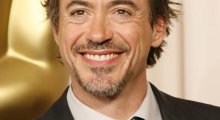 The roads of Hollywood aren't only paved with the stars on the Walk of Fame, but also the long-forgotten actors and actresses that tried to make it big in a tough city. When your 15 minutes of fame are up, you're supposed to fade gracefully from the limelight, but try telling that to Lindsay Lohan. While some other stars have been on the outskirts of fame and fortune, they've taken smart roles that helped them claw their way back up to the top and away from being compared to LiLo, which is just as important. See which stars have come back from being forgotten with unforgettable roles.
England's hidden indie treasure: Kartica
If you're wondering why we've been talking about music and neat new artists more lately, the answer is rather simple - what the hell else are you supposed to write about during the summer? Nonsense, creepy stuff, and music! Elementary, my dear reader!
Interview with Alex Kelly? Yes, you do want to hear more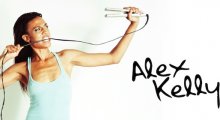 I swear. I can't remember a time when I wasn't singing. I think if the love of music is something that is truly inside of your heart, it's what you do naturally.