The sticky fate of the smartphone: top five mobile blunders
Phone deaths caused by wind turbines and urinals announced in SquareTrade's first annual mobile phone Darwin Awards.
Consumer electronics warranty provider, SquareTrade, has announced the results of its own version of the infamous Darwin Awards to honour the most unusual ways owners have destroyed or damaged their smartphones and pay tribute to those phones who are no longer with us. SquareTrade asked owners to post on Facebook some of their best phone demise stories. The results included phone death by wind turbine and falling into urinals.
Here are SquareTrade's top five:
1. Not-so-spontaneous smartphone combustion: in first place, a man who dropped his phone into the fire while playing about with a fireplace. Sadly a fire blanket and resuscitation were not enough to save the phone
2. Death-by-turbine: for reasons unknown, the owner drops his phone 200ft from the top of a wind turbine. It was pronounced dead at the scene
3. Male mishaps: user lost concentration while busy with his phone with one hand at a urinal. The other hand didn't catch it
4. The Texas lawnmower massacre: in this case the phone dropped from the owner's pocket whilst maintaining his lawn and herb garden, only to meet its fate with a Flymo
5. Dangerous dog act: phone mauled and digested by Rover along with a throw blanket. It then exited through the opposite end a week later, in cheetah print strips.
The Darwin Awards are granted to those who have died in extraordinarily unfortunate circumstances. Entries into SquareTrade's Mobile Phone Darwin Awards ranged from damage caused by common road accidents, such as phones being run over, to washing machine related incidents to the more bizarre incidents like mistakenly dunking it into coffee.
"Our Darwin Awards are of course a bit of fun, but underneath there is that clear message that these devices are highly susceptible to damage and this extends so much further than the classic drops and spills," said Vince Tseng, managing director of SquareTrade UK.
"Clearly mobile devices are increasingly central to our day-to-day lives, with Gartner quoting total smartphone sales in 2011 having reached 472 million units. If we're exposing them to every activity we do, then we need to be prepared for the repercussions such as accidental damage…or rogue lawnmowers."
SquareTrade is inviting phone owners to top their list by posting their own phone stories and photos on SquareTrade's Facebook page.
---
more in Entertainment
Tips to Win Real Cash Online with Bingo, Slots, Casino and betting bonuses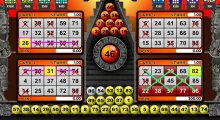 If you want to have some real chances of winning betting games online such as Bingo, slot machines, and other casino games, you should read the following paragraphs because we will give you some tips on how to do so without difficulty.
Looking for some musical amusement this season?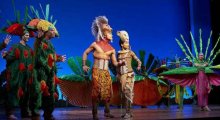 For all those seeking for nice cultural alternatives this season, there is plenty of options along the city of London where theatrical performances for all ages are taking place.
Slot Machines - Then til Now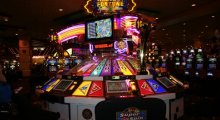 Ever since it was first sat on a stool with a heavy mechanical lever and a drawer that legally couldn't dispense money if you won, slot machines have had an appeal as a fun way to put your fate in the hands of Lady Luck.
Is Roulette better Online or Offline?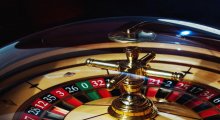 Everything's digital nowadays - getting your weekly shop, finding your next date, no matter what it is you want to do with your free time, odds are good that there's a digital equivalent just waiting ...
How to watch whatever you want, whenever you want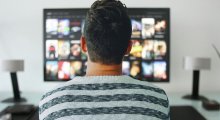 When you're on the move, it can be tough to stay tuned to your favorite shows. Crossing borders between countries can mean you get access to a very different Netflix or Hulu library than the one you're used to, one with a lot more local-language content and a lot less flagship US shows.