England's hidden indie treasure: Kartica
If you're wondering why we've been talking about music and neat new artists more lately, the answer is rather simple - what the hell else are you supposed to write about during the summer? Nonsense, creepy stuff, and music! Elementary, my dear reader!
"The sparkling peaks of musical genius, the darkest depths of talentless crap! All that caught the ear, of the ordinary man!" - If that's not enough intrigue for you to check out one of England's hidden indie treasures to make you click on through and check them out, then I don't know what is. Kartica are pure, British indie, who make music that we thought was long dead in the '90s and early '00s. If you're fans of Oasis, The Verve, Kasabian and Editors then these guys are a must for you.
Kartica have a single out now entitled 'Don't You Think So', which is packaged up nicely with two bonus B-Sides ('Wider Eyes' and 'Taller Today'), which is the perfect indie package for any iPod or playlist.
They guys have already bagged 'Tune of the Day' on AltSounds, boasting gleaming critiques such as: "Kartica are committed to writing pure, British indie that's true to its core. The Sheffield quintet have created a diamond of a track that's laced with intrigue and dense guitar riffage that's powerful enough to make the hairs on your neck stand to attention."
---
more in Entertainment
Tips to Win Real Cash Online with Bingo, Slots, Casino and betting bonuses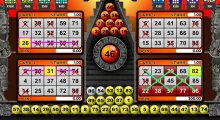 If you want to have some real chances of winning betting games online such as Bingo, slot machines, and other casino games, you should read the following paragraphs because we will give you some tips on how to do so without difficulty.
Looking for some musical amusement this season?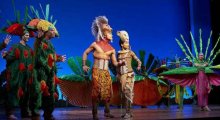 For all those seeking for nice cultural alternatives this season, there is plenty of options along the city of London where theatrical performances for all ages are taking place.
Slot Machines - Then til Now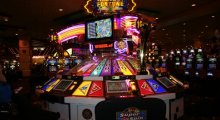 Ever since it was first sat on a stool with a heavy mechanical lever and a drawer that legally couldn't dispense money if you won, slot machines have had an appeal as a fun way to put your fate in the hands of Lady Luck.
Is Roulette better Online or Offline?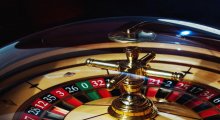 Everything's digital nowadays - getting your weekly shop, finding your next date, no matter what it is you want to do with your free time, odds are good that there's a digital equivalent just waiting ...
How to watch whatever you want, whenever you want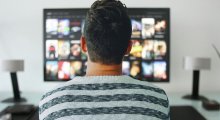 When you're on the move, it can be tough to stay tuned to your favorite shows. Crossing borders between countries can mean you get access to a very different Netflix or Hulu library than the one you're used to, one with a lot more local-language content and a lot less flagship US shows.