Review of Argonaut 's Electric Sight: Out of the Dark and into the Light
Based out of London, it's only natural to be curious as to who is playing what. In a city known for their clubs and frenzied shows let's dive into the unknown of an underground band that has been doing more than they've been given credit for.
Now let us focus on the harder side of rock n' roll. Argonaut is a transition from the beginning to the next, with a mixture of playful deceit. Taking you on a ride to a nowhere land where the newest form of electric, side splitting guitars opens new doors. As a five piece band, the instruments create a rage of noise backing the delicate haunting vocals of Lorna, but as you watch their newest video "Touch Electric" we seem to be witnessing a breakdown.
Being forced down a white lit hallway that seems to penetrate all our dreams we get the rush of feedback that Nathan (guitarist) and Paul (bassist) are fending off a possible outcome. Just to whirlwind you back into the middle of the eye of the storm to keep you wanting more. A creditably on the verge of an underground breakout phenomenon, with seven albums under their belt and signing to Criminal Records what better way than to celebrate.
Argonaut are on the cusp of something beautiful, going from the hardest hitting lyrics about love, to trying to wake up from the faces and voices that surround us. There is a beautiful instrumental called "The Detail" now I've only hear a snippet but even from that, I can tell you it transformed into an ethereal environment. The likes of Sonic Youth are very much present but Argonaut have a deeper connection to their catchier riffs associated with Rob (drummer) leading you on a tunnel vision of Abby's (synth) oriented grace.
To invoke a passionate bridge connecting a soul core of influences, you feel Depeche Mode as the rumbling floors echo with a Velvet Underground breath. Teeth chattering ideals can conquer the world but music can stop you in mid-sentence and make you fall in awe to its prowl. Argonaut does just this.
This is not another band to be made out as a completely different entity in the press; this is band that makes you proud to be a fan. To wrap yourself full wholeheartedly into the music that Argonaut can conjure with their fingers, I see them being here to stay but not only that; staying with a vengeance that people will be talking about for years to come.
Check out more about Argonaut at
Argonaut's The Cheers Music profile page
.
---
more in Entertainment
U2 360 Concert Review - When Love Comes To Town
Whilst not a regular concert goer, I recently attended the U2 360 tour concert in Sydney, Australia. Being a bit older and not quite up to the intensity of the 'mosh pit' a group of us sat in stadium seats a fair way back and elevated from the stage.
Delusions of an invisible escape artist
It's a story about heroism, story about a man's quest to discovering his true self. It's a story of true contradictions and criminal convictions. Self destruction among the people with some serious mental distractions. It's a story of faltering predilection towards unnatural affections. It's a story like no other that has ever been told. It's a story that has never been told. Be it cold or be you sold. If nothing else, the story for sure is adamantly bold. In a card game it would never fold. Never fold.
Want to stay healthy? Learn to float!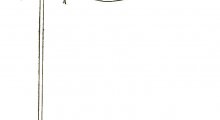 The world of science and studies conducted around the world have proven that if you want to stay healthy, floating might be the only way to go, because sitting, standing up or laying on your couch all day might be a hazard for your health.
Research Reveals: A dead man is a fine man
According to the recent study conducted by the company Idiots United Inc. being alive might not be such a good idea for men anymore, at least not in terms of getting noticed by women.
The Most Stupid Laws Around The World
Each and every country has its own laws and sometimes, they can really make you laugh and cry at the same time. Let's take a look at some of the weird or just downright stupid ones here.