Review of Argonaut 's Electric Sight: Out of the Dark and into the Light
Based out of London, it's only natural to be curious as to who is playing what. In a city known for their clubs and frenzied shows let's dive into the unknown of an underground band that has been doing more than they've been given credit for.
Now let us focus on the harder side of rock n' roll. Argonaut is a transition from the beginning to the next, with a mixture of playful deceit. Taking you on a ride to a nowhere land where the newest form of electric, side splitting guitars opens new doors. As a five piece band, the instruments create a rage of noise backing the delicate haunting vocals of Lorna, but as you watch their newest video "Touch Electric" we seem to be witnessing a breakdown.
Being forced down a white lit hallway that seems to penetrate all our dreams we get the rush of feedback that Nathan (guitarist) and Paul (bassist) are fending off a possible outcome. Just to whirlwind you back into the middle of the eye of the storm to keep you wanting more. A creditably on the verge of an underground breakout phenomenon, with seven albums under their belt and signing to Criminal Records what better way than to celebrate.
Argonaut are on the cusp of something beautiful, going from the hardest hitting lyrics about love, to trying to wake up from the faces and voices that surround us. There is a beautiful instrumental called "The Detail" now I've only hear a snippet but even from that, I can tell you it transformed into an ethereal environment. The likes of Sonic Youth are very much present but Argonaut have a deeper connection to their catchier riffs associated with Rob (drummer) leading you on a tunnel vision of Abby's (synth) oriented grace.
To invoke a passionate bridge connecting a soul core of influences, you feel Depeche Mode as the rumbling floors echo with a Velvet Underground breath. Teeth chattering ideals can conquer the world but music can stop you in mid-sentence and make you fall in awe to its prowl. Argonaut does just this.
This is not another band to be made out as a completely different entity in the press; this is band that makes you proud to be a fan. To wrap yourself full wholeheartedly into the music that Argonaut can conjure with their fingers, I see them being here to stay but not only that; staying with a vengeance that people will be talking about for years to come.
Check out more about Argonaut at
Argonaut's The Cheers Music profile page
.
---
more in Entertainment
Is Roulette better Online or Offline?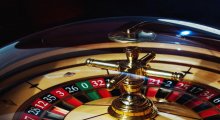 Everything's digital nowadays - getting your weekly shop, finding your next date, no matter what it is you want to do with your free time, odds are good that there's a digital equivalent just waiting ...
How to watch whatever you want, whenever you want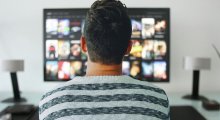 When you're on the move, it can be tough to stay tuned to your favorite shows. Crossing borders between countries can mean you get access to a very different Netflix or Hulu library than the one you're used to, one with a lot more local-language content and a lot less flagship US shows.
In Search of Adrenaline? Stake on Minecraft!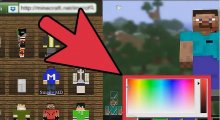 Do you like sports and that feeling of sweet agitation that overwhelms you during competitions? You are definitely a venturous person unafraid of challenges and risks.
10 Best Games for Sega Dreamcast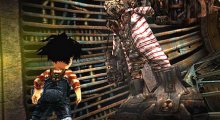 There are a lot of Games for console Sega Dreamcast. You can easily find any genre that you like. It can be racing, horror, thriller or adventure and many other variants. The choice depends on your mood and desire.
Stranger Things creators sued for theft of concept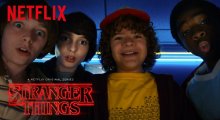 After two seasons of Stranger things, someone has finally decided that the authors of Stranger Things stole the idea from him. What took him that long is a good question. If there's any merit to the claim at all.