Delusions of an invisible escape artist
It's a story about heroism, story about a man's quest to discovering his true self. It's a story of true contradictions and criminal convictions. Self destruction among the people with some serious mental distractions. It's a story of faltering predilection towards unnatural affections. It's a story like no other that has ever been told. It's a story that has never been told. Be it cold or be you sold. If nothing else, the story for sure is adamantly bold. In a card game it would never fold. Never fold.
Delusions.
You can't live with them, you can't live without them. It's a fact of life. Whether you believe we are all delusional or not, is not important. We all have our own delusions, either knowingly or not. But we all have them. I can prove it. I could prove it, that is, if I only had the time. Unfortunately life happens unexpectedly and right now I can do nothing, but tell you my story. Everything must be kept away, for now. We simply don't have any time for it. Because by the time the story has ended, I'll be dead. My body will be ripped into 161 pieces and buried in the mud in the bottom of your local creek.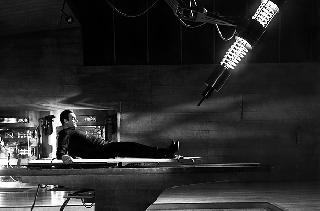 I am an escape artist and that is my trick. If you don't know what it means - I'm just like you, with the exception that I am an expert on escapology, the practice of escaping from restraints or other traps. As an additional merit, I'm invisible. But this is not important, for now. Neither is invisibility something I like to talk about, even the word itself tends to frighten people, especially during one-on-one conversations. Last time I spoke with someone during her shower time she thought I was a poltergeist.
Talking. Talking is overrated, overrated by everyone. Can talking actually produce any value that wasn't there before you started talking? I don't think so. Escaping. Escaping from the jungle called stage, that's something. Something special.

Urgent message from Editor-In-Chief of The Cheers magazine
We have to discontinue this story due to technical and mental difficulties. Please check back soon. Thank you!

---
more in Entertainment
Tips to Win Real Cash Online with Bingo, Slots, Casino and betting bonuses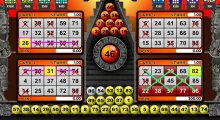 If you want to have some real chances of winning betting games online such as Bingo, slot machines, and other casino games, you should read the following paragraphs because we will give you some tips on how to do so without difficulty.
Looking for some musical amusement this season?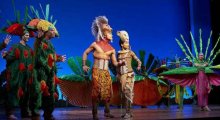 For all those seeking for nice cultural alternatives this season, there is plenty of options along the city of London where theatrical performances for all ages are taking place.
Slot Machines - Then til Now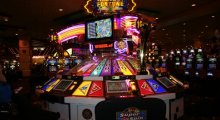 Ever since it was first sat on a stool with a heavy mechanical lever and a drawer that legally couldn't dispense money if you won, slot machines have had an appeal as a fun way to put your fate in the hands of Lady Luck.
Is Roulette better Online or Offline?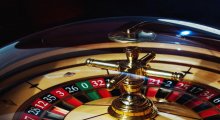 Everything's digital nowadays - getting your weekly shop, finding your next date, no matter what it is you want to do with your free time, odds are good that there's a digital equivalent just waiting ...
How to watch whatever you want, whenever you want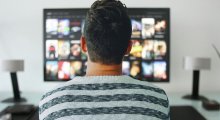 When you're on the move, it can be tough to stay tuned to your favorite shows. Crossing borders between countries can mean you get access to a very different Netflix or Hulu library than the one you're used to, one with a lot more local-language content and a lot less flagship US shows.