Research Reveals: A dead man is a fine man
According to the recent study conducted by the company Idiots United Inc. being alive might not be such a good idea for men anymore, at least not in terms of getting noticed by women.
Based on the results of the study, 83% of the women asked about their preference in men answered that the best man is a dead man. True, they weren't asked this question directly. The study was to be conducted in two different parts. The first part was to find out what women want in a man. Here's a short overview of what the study showed.
The creation of a perfect man
If you're a woman, then based on Idiots United Inc.'s undisputedly accurate study, which is based on surveying billions of women around the world, your perfect match is great looking, really handsome.....but not a pretty boy, so great looking but not too pretty. He's also hot, obviously, and tall, but not too tall. Really strong, very smart, independent, firm and decisive, great build is always a good thing and of course, he also needs to be really sweet, have a great sense of humor, in touch with his feminine side (but he shouldn't be gay). He needs to be caring, sensitive, honest, and humble, as well as really good socially, but committed to you and you alone. He should be loving, sharing, considerate, supportive, honest and trustworthy.
The perfect man should be really hard working, goal oriented, always up for new challenges, financially stable - okay, rich; at the same time he needs to always put his family above work, place his wife and children's priorities above of himself and everyone else, be dedicated to selfless service to his wife.
And the main thing - he needs to be a simple man. As you clearly understood from everything above.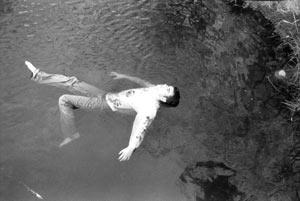 Photo By
Conduit
After the completion of the first stage of the study, Idiots United Inc. came to the conclusion that the second stage - finding an example of the perfect man isn't required, because they already knew who it was. It's a dead man. A dead man is great looking (any kind of make-up is possible), he's definitely hot (once inside the oven), he's as tall as you want him to be (dead things can be stretched, I guess), he's strong enough and has the willpower to do whatever he wants to do (in this case, stay in one place), obviously he's firm and decisive, his sweetness comes out when he just listens to you quietly, he's great at taking jokes on himself - always a good quality. He's in touch with his feminine side, you know, all that make up. He never lies, he's humble. Socially he's quiet, but in a good way - he never embarrasses you. And you can always tell him all of your secrets, never can you say he's not trustworthy. He's financially stable (really stable, his financial situation will never change), he puts you above his work and stays with you at all times. He never snores. A dead man is a simple man. Really simple.
The results are in - men, to the suicide booths!
---
more in Entertainment
Tips to Win Real Cash Online with Bingo, Slots, Casino and betting bonuses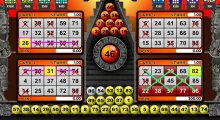 If you want to have some real chances of winning betting games online such as Bingo, slot machines, and other casino games, you should read the following paragraphs because we will give you some tips on how to do so without difficulty.
Looking for some musical amusement this season?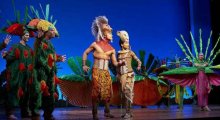 For all those seeking for nice cultural alternatives this season, there is plenty of options along the city of London where theatrical performances for all ages are taking place.
Slot Machines - Then til Now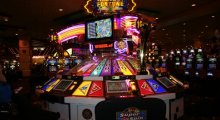 Ever since it was first sat on a stool with a heavy mechanical lever and a drawer that legally couldn't dispense money if you won, slot machines have had an appeal as a fun way to put your fate in the hands of Lady Luck.
Is Roulette better Online or Offline?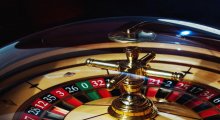 Everything's digital nowadays - getting your weekly shop, finding your next date, no matter what it is you want to do with your free time, odds are good that there's a digital equivalent just waiting ...
How to watch whatever you want, whenever you want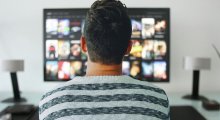 When you're on the move, it can be tough to stay tuned to your favorite shows. Crossing borders between countries can mean you get access to a very different Netflix or Hulu library than the one you're used to, one with a lot more local-language content and a lot less flagship US shows.