The Most Stupid Laws Around The World
Each and every country has its own laws and sometimes, they can really make you laugh and cry at the same time. Let's take a look at some of the weird or just downright stupid ones here.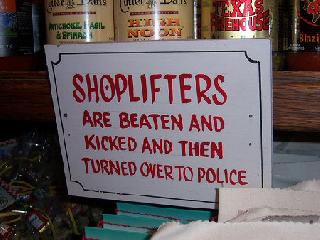 In Singapore it is illegal to have a Bible or to talk about Jesus. I just want to say one thing - fine by me! The best law ever! Hmm, or then to think about it, who am I going to make fun of then?

Then again, in Ireland Blasphemy is prohibited by the constitution and carries a maximum fine of €25,000. Damn.

Although it is illegal for children to buy cigarettes, condoms and alcohol in Australia, it is legal to use them. Now that's kind of stupid, isn't it?

Another great idea from Australia - it is illegal to wear black clothes, felt shoes and slippers when you walk on the streets. Why? These items are worn by thieves.

In Australia it is also illegal to dress up like Batman. I wonder why?

In Tibet, monks wishing to reincarnate must first register with a government agency. Now that's faith all around!

In UK, Liverpool, it is illegal for a woman to be topless in public except as a clerk in a tropical fish store. Can someone maybe point me in the right direction?

Also in UK, if a burglar happens to jump on your roof causing it to collapse through which the burglar injures himself, he can sue you for negligence. Pretty much same works in US, go figure.

In San Salvador drunk-driving is punishable by death. And should you get caught, the sentence is to be carried out immediately by a hastily-assembled firing squad.

In Indonesia, do whatever you want to do, but masturbation is punishable by beheading.

Need to take a piss? Like right now? Go to Scotland and knock on anyone's door, the law requires them to let you in.

Thinking of becoming gynecologist in Bahrain? Learn to use the mirror then, the law there prohibits a gynecologist to look directly at a patient's organs.

Obviously, when you're tired, you don't want to see when you crash your car into someones house. However, my friend, I have some bad news for you - in Alamaba you are not allowed to drive blindfolded!

If you have a plague in UK, don't catch a cab, take a bus instead, as otherwise you might be convicted!

Time travel or something like it. In Australia, tax authorities have the right to declare that an event that actually occurred never occurred, or that an event that never occurred did occur.

In the European Union, the law guarantees laboratory animals the right to personal, emotional and intellectual growth.

In Saudi Arabia, men are banned from walking their dogs, to prevent them from flirting with women. Phrr, so why have a dog at all then?

Have anything good to add?
---
more in Entertainment
You're The Chef!
Are you into culinary miracles or just a fan of good cooking? Well, ten of the world's most celebrated chefs are about to "fight" in hopes to become a member of the Iron Chef culinary society.
3D Bubble Mania...what?
Remember the bubbles? I mean, really? Remember when you were a child, at some point of your life you definitely had a bubble blowing thing which you used to blow out bubbles?
Why I Will Never Help You Move
Don't get me wrong; I'm always happy for friends who make positive changes in their lives. A new job, a new significant other, a new baby, I'm always game to celebrate. But there is one announcement of change that I dread from all of my friends; a new place to live.
Top 9 Weirdest Natural Disasters
It seems people just do not understand climate change. Some have no respect whatsoever for nature, others are so narrow minded they believe that the powers of nature are a hoax to promote green policies. In dedication to them here are the top 9 most weird natural disasters.
13 Weird Ad Campaigns
Ads campaigns are everywhere. An ordinary person is exposed to billions of ads in their life time. There is no knowing how this can influence the human psychology. In a fierce world where advertisers compete for the consumers attention, weird campaigns are those that are outside the ordinary system.
Top 10 World's Weirdest Toilets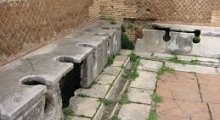 Toilets are everywhere. But why is that most toilets look the same? It seems originality regarding toilet design is a taboo. Toilets on which we sit on every day, have a history. Who made what? Who made you? Or who made the bathroom? In this article, all of this is irrelevant. Here are the weirdest looking toilets. Why? Just because we like flushing them out!
Shocking new developments from BP: Whale Blow-up on the way
According to our anonymous sources, BPs next attempt to stop the flow of oil is called Whale Blow-Up. What is in the name? British Petroleum has contacted a majority of fisherman to catch them whales. The operation will be worked on in two different phases.
Big Tobacco claims there's no smoke in their cigarettes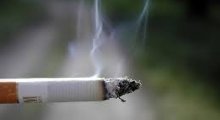 Washington, Dec 29th 2016. Research conducted by independent research facility in Switzerland reveals that there's no smoke in their cigarettes and they have started law suits against everyone who have ever sued them and gotten money due to the verdicts. The research also clearly showed that there's no tobacco in tobacco products.