You're The Chef!
Are you into culinary miracles or just a fan of good cooking? Well, ten of the world's most celebrated chefs are about to "fight" in hopes to become a member of the Iron Chef culinary society. The battle between the esteemed chefs will take place in the the new eight-episode season of
The Next Iron Chef: Super Chefs
that is set to premier on Sunday, October 30th at 9pm ET.
If you haven't seen the show before, then it's hosted by Alton Brown and the season that is about to start is the show's fourth season. Music for the show is being written by Craig Marks, who in the end of 2010 also released the soundtrack titled "Iron Chef America & The Next Iron Chef". The show is filled with the best chefs, the experts in the culinary industry. The show does not only test their cooking skills, but also mental toughness and quality of their instincts.
The series is based on Fuji Television's Iron Chef and could be considered a successor to the original series. Each episode presents one fight between chefs. No real fight but cook-fight. Okay, that's not exactly it either, but you get the point. In each episode a new chef competes against one of the resident Iron Chefs.
If you're a fan of culinary masterpieces, want to see how the real chefs get something done, don't forget to tune in October 30 at 9pm ET to watch how Ten Renowned Chefs Battle for Ultimate Culinary Title.
---
more in Entertainment
Is Roulette better Online or Offline?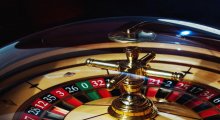 Everything's digital nowadays - getting your weekly shop, finding your next date, no matter what it is you want to do with your free time, odds are good that there's a digital equivalent just waiting ...
How to watch whatever you want, whenever you want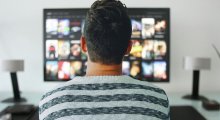 When you're on the move, it can be tough to stay tuned to your favorite shows. Crossing borders between countries can mean you get access to a very different Netflix or Hulu library than the one you're used to, one with a lot more local-language content and a lot less flagship US shows.
In Search of Adrenaline? Stake on Minecraft!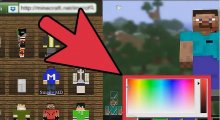 Do you like sports and that feeling of sweet agitation that overwhelms you during competitions? You are definitely a venturous person unafraid of challenges and risks.
10 Best Games for Sega Dreamcast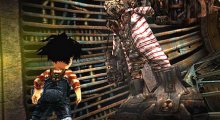 There are a lot of Games for console Sega Dreamcast. You can easily find any genre that you like. It can be racing, horror, thriller or adventure and many other variants. The choice depends on your mood and desire.
Stranger Things creators sued for theft of concept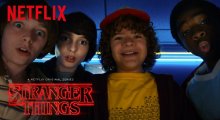 After two seasons of Stranger things, someone has finally decided that the authors of Stranger Things stole the idea from him. What took him that long is a good question. If there's any merit to the claim at all.