Sex workers forced to save the world from financial crises
Prostitution isn't the world's oldest profession without a reason. Yesterday NATO announced that continuing financial crises could cause unrest around the world and there's nothing much even this big and powerful organization can do about it, unless...we force the representatives on the world's oldest profession to help us.
As soon as the host (South Africa) of the next Football World Cup heard about it, they got to work and the first step has been taken. Almost 40 000 sex workers around the globe, mainly from Africa and Russia have been called out to cater to the fans and other men in need during the sex, sorry, football championship. In addition to obviously high amount of sex workers, billions of condoms have been ordered and by the end of the day, this event all by itself will help to ease the financial difficulties of countries around the world.
The press release sent out by NATO yesterday suggested that we need to get up to 300 million sex workers on the pay roll of different countries. So far 75 countries around the world have accepted the challenge and almost 65 million sex workers have signed up. "My country needs me, so I'm here for her, " explained Julia, experienced sex worker from Russia's Siberian area. Others have not been so willing, but even they understand the immediate need for their help. Currently homeless newcomer from New York said to our respected magazine that "I'm new to the game, but I like sex, and I love my country. God save America! And if he needs help with that, I'm ready to spread my legs as wide open as uncle Sam needs me to."
There have been some criticism over the NATOs decision. For one, European Union isn't happy with its quota - they are limited to offering only 50 million sex workers from their side and they feel it's 25% below what they would need to overcome the crises. Australia says their demand is already too high and they need to bring in people from other countries. Zimbabwe's president just said "Whooooohoooo!" and Somalian pirates promised to stop kidnapping the ships on their coast and start providing them with women, for the right price.
The financial crises is expected to be over by December 11th, 2010. Some analysts, however, feel it might happen even sooner.
---
more in Entertainment
Toll in devastating Atlantis attack rises to 5600
While the rest of the world is talking about minor deaths in the Middle-East area (for American people - that's near the country called Europe), The Cheers is today revealing some seriously disturbing information about the recent attack in the long lost Atlantis (which is also located somewhere on the continent called Earth).
Unexplained science: Chocolate cures, kills and annoys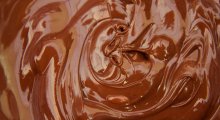 A recent research in Archives of Internal Medicine reveals that chocolate, if eaten regularly, can can cause depression. Previously chocolate has been related to lifting mood, but according to the study, the effects are quite the opposite.
Unexplained Science: People drink more when sober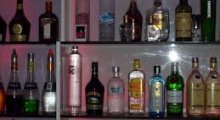 A study conducted by the world's best known science lab, The Cheers Weird Science lab, shows that sober people tend to drink more than drunk people. Study shows that the more people have drank, the less they will drink afterward.
Public Art Squad: The Power of Today´s Messengers
Is human a stranger to his own existence? Is there a place for the essence of our nature in this world? What role does art play in modern hard hitting economies and corporate democracies? Is this society, run by consumerism, in danger of loosing its greatest value? Samuel Beckett described the nature of the second skin in his model of the existentialism reality of this modern paper stage. Today, awards of art, with the head of Shakespeare are granted to laser beamed shows of entertainment. Therefore it is time for rock and colours, as the Kingdom did get traded for the horse, and the Montesquieu values set the clock to the environmental storms we created. If internet failed to provide people with "the superpower" of expression, Public Art will always be there, as a white canvass waiting for it to be taken. In the Big Island slash Continent, of Australia, the cyclone passed through, and the hail storm melted nothing. Here Public Art Squad unleashes it new power of creation. They answer with actions the question; what is place where politics and economy rendezvous with art, in the common grounds, of Public Art, and Public Art Spaces? Directed by David Humphries, an artist that travelled the generations and lands, the work of Public Art Squad, represents modern art and should not be taken for granted
Guerilla Knitting? Knitta Please!
There is a new gang in town and it is time you were aware of it. You probably thought that this kind of renegade gang type of behavior would never enter your world, but you can't hide any longer from the hard reality of how things really are in the real world.