UPDATED: My lottery winnings from totally legitimate lotteries
Sometimes I feel like I'm the luckiest person in the world. I keep winning with random lotteries pretty much daily, sometimes it's hundreds of thousands, sometimes it's millions. And the best part, I never have to buy a lottery ticket for it. Usually I just win the money because I have a good email address, sometimes some long lost relative dies and leaves me a huge sum, sometimes it's not a lottery but instead someone just wants to give me money because I'm a trustworthy person based on my online presence.
A week ago I won $5000 daily from Western Union. They will be sending it to me daily until the total of $1.2M USD has been sent. My Western Union agent for that is Dr.Good luck Anderson dan.
I.M.F Scam Victims Company Africa
I.M.F Scam Victims Company Africa and USA headquarters donated me US$3.500,000.00 the same day because I have been scammed by Africa and US government and I'll be compensated through ORA Bank of Benin online banking System.
Mrs. Caroline Freund found an abandoned sum of USD 8,000,000.00 from their dead client Paul Louis Halley. As he didn't have a next of kin, I'll be eligible for 40% of the amount.
She's a deaf American woman who used to be married to an African man. She has no relatives either, so she decided to give me USD 7,500,000.00 if I'm willing to help her carry out her vision of helping the less privileged around the world. Well, compared to other
donations
or winnings, that sounds like a lot of work, but I guess I could do that.
Anti-Terrorist and Monetary Crimes Division
They sent me a notice that I have won $10.5million USD from a Lottery Company outside the United States of America and that they have authorized this winning to be paid to me via ATM VISA CARD. I will have to pay for the $308.00 deposit and shipping of the ATM card, but I guess that's okay.
Another deposit of $5.500,000,00 USD should be arriving on my account via Money Gram from Miss Elizabeth Abana, paid in batches $4,5000 USD daily
Federal Ministry of Finance Office
The ministry approved the transfer of $500k to my account and should be sent in amounts of $4,000.00 daily. Just need to pay the $16.00 USD activation fee to actually get it.
Those lottery mega winners won $528.8 million in Chin Hills Power Ball and they have decided to give me $2 million of it. I know it's not a huge sum but you know, at least it's something. And next day they contacted me again to send me $300,000.00 USD extra.
United Bank For Africa approved the payment of $1.5m to me just this morning.
Anti - Terrorist and money laundering Agency
They promised to return my $500,000,00 USD which they initially confiscated at London Heathrow International Airport to make sure it's not related to money laundering activities.
Total to-date since May 11, 2017: $38.5m
None of the money has actually arrived yet, but I guess it might be soon.
---
more in Cheers
President Trump discovers health care is complicated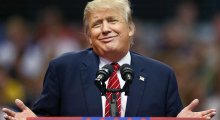 Donald Trump, the leader for the free world, just discovered that health care is complicated. In the beginning of the week he said - I have to tell you, it is an unbelievably complex subject. Nobody knew health care could be so complicated.
Suicide by Laughter?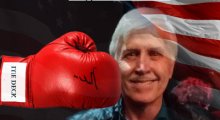 For three years, Iíve been trying to die as quietly as possible, and trying to not bother anyone or anybody. Now, for some unimaginable reason, I havenít died and I canít be quiet and I seem to be bothering almost everybody!
The Art of the Passive Aggressive Note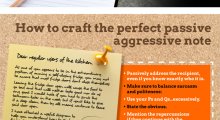 Have you ever felt the wrath of another and received a passive aggressive note? Perhaps you left your car in a space they wanted or youíd forgotten to wash the dishes just one time too many. 20% of people say they have!
Why Religion is laughable?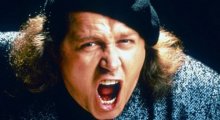 Although the Bible is a document meant to be taken seriously, there are too many verses, chapters and stories that make for great comic relief. Stand-up comedians and Hollywood as well pull no punches when it comes to taking stabs at Bible verses, rituals and even the deities religious followers pay homage to.
Stealing Jokes is not a crime!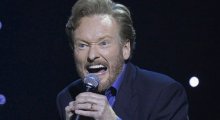 If you're an amateur clown, then you're allowed to say anything that comes into your mind. But, if you have a microphone in front of you, and think you want to go pro; proper form dictates that in stand-up, use your original thoughts only.