The thing called Estonian e-Residency

A few years ago the small country Estonia announced that they will be offering e-Residency to everyone in the world, to everyone who wants it. E-residency is sort of a borderless digital society for global citizens. The e-Residents have access to the EU business environment and they can use e-services by using their digital identity. The main idea behind is to offer people a way to run location-independent EU business online and give them all the necessary tools to conduct business online.
So far people from over 150 countries have applied for e-residency.
What can an e-Resident do? According to the official website, they can:
- Establish and manage a location-independent company online from anywhere in the world
- Establish a trusted EU company online in one day
- Manage the resulting company fully online
- Apply for a business bank account and credit card, and conduct secure e-banking
- Access international payment service providers (Paypal, Braintree, etc.)
- Digitally sign and transmit documents
- Declare Estonian taxes online
What makes it all even more worthwhile is the fact that Estonia is a member of EU, NATO, OECD, the company's startup and maintenance costs are low, and there's 0% corporate tax on reinvested profits in Estonia. Estonia uses blockchain technology to ensure healthcare data security and scalable blockchain technology called KSI was actually invented by Estonian cryptographers.
Right now there are more than 35 000 e-Residents, 10% of them are from Finland, 6% from Russia, closely followed by Ukraine, United States, Germany, Great Britain, Japan, Italy, China, India, France. More than 5000 companies have been created by e-Residents. You can see the full real time stats
here
.
When it comes to Estonians, 98% of residence have ID card that they can use to run their company, do their taxes, do online banking and everything else imaginable. And Estonia is #1 in Freedom on the Net according to Freedom House data from 2016.
---
more in Business
How technology aids entrepreneurship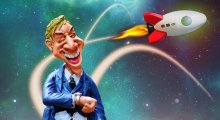 Let's face it, when you're putting in the long hours and hard work required to run your own business, you probably don't want to hear that the entrepreneurs of the past had it tougher. So, let's look at this another way. Y
Why Is Social Media Important to CEOs?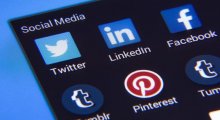 Many people believe CEOs are the people who boss others around while they sit in their luxury offices drinking whisky and, to some extent, they are. However, CEOs are also hardworking individuals who don't get to where they are without being faced with numerous obstacles along the way.
Top Tips For Starting Your Own Business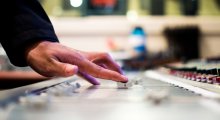 If you are looking to start your own business, there are a million and one things that seem to crop up and many obstacles that need to be overcome.
Promoting your business, what channels to use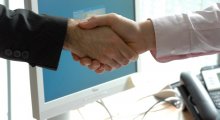 If you have a business, whether you've already run it for years or why not decades, or if you have just created it in hopes of succeeding, in addition to providing a great product or service that customers would go for and actually like or need, you also need to find a way how to find those potential customers in the first place.
Corporate Law Handled Deftly Like Never Before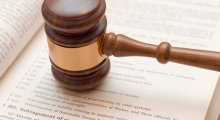 It might not be the brightest idea to tackle legal challenges without a qualified attorney to assist you.