Corporate Law Handled Deftly Like Never Before

It might not be the brightest idea to tackle legal challenges without a qualified attorney to assist you. There are a million and more reasons for corporate situations to go awry, and though you might be itching to jump at the occasion and play lawyer, hold your horses. There's a fair chance that once you go all in, things are likely to stretch out of proportion. Hiring a professional to curb the situation without breaking the law is a smart and well-rounded way to channel your resources effectively.
Some of us are still unsure about the role corporate
lawyers
have to play (what you see in the movies is just scratching the surface). Here's the thing: corporate lawyers advise businesses on their legal rights and responsibilities. That's not all; it also extends to structuring transactions, drafting documents, negotiating deals, attending meetings, and making calls as well when the situation demands it.
Breaking the Tradition
Hummingbird LLP houses some of the most sought-after lawyers who are ahead of their game. Before you think it, they know exactly what's on your mind. Unlike run-of-the-mill attorneys, Hummingbird Lawyers approach the situation with confidence and a touch of class.
Did we tell you that ours is a boutique law firm that breaks away from tradition? Just for your benefit allow us to explain. No, we didn't get turned on by "hummingbirds"; instead, we were inspired and intrigued by everything this winged creature stands for – chase the good things in life. It's like grabbing a bull by the horns and getting the job done from start to finish with the utmost honesty.
Igniting the Hidden Spark
The fashion industry had a huge role to play and touched a nerve in us for all the right reasons. It spoke volumes, like exuding a pretty out-there, comfortable, hip, passionate, and approachable language, and that's the idea behind Hummingbird. It took a hell load of brainstorming and a heart of steel to change the way people perceived law and lawyers in general.
Truthfully speaking, it wasn't easy for clients to take us seriously initially, but they came around when they had a taste of the integrity and intensity we take on when tackling cases. It was smooth sailing from there on; we struck a chord with clients and that has constantly kept us in forward gear.
Holding It Together
Are you looking for a seasoned corporate lawyer to manage your business's legal formalities? Not a problem. Start-ups, franchisors, franchisees, company, professionals – whatever is your setup, trust our full-suite corporate lawyers to give you the justice you rightfully deserve.
The corporate team works in collaboration with colleagues in our network to align legal decisions with your interests. For cases that need added attention, you could reach out to our outsourced counsel at Hummingbird. They have dedicated attorneys who can represent you to put things in perspective effortlessly.
You don't have to worry about feeding our lawyers with research and information because that's taken care of. They are attuned to doing an exhaustive groundwork in time to represent your case within the given time frame. All you need to do is speak the word and it shall be done to meet your requirements to a T. It couldn't get any simpler than that, does it now?
Need of the Hour
Legal challenges don't come with prior notice, they can hit just about anyone at any time. That's one reason why we need to have a dependable and qualified lawyer at our fingertips and on our contact list. Running helter-skelter at the witching hour looking for a capable attorney is definitely not the smartest move you can bank on.
It's imperative that you weigh your options in time to rest your case amicably. Half the battle is won already when you have the best attorneys on your side. The rest will follow through as well, considering you're with the right people to tackle your case like true professionals.
Making a Difference
Hummingbird lawyers are also pretty involved in philanthropic activities where likeminded people at the firm come together for a greater cause. In 2016, our first big event brought together professionals in the legal community focused on a charity focused on mental health, like anxiety, depression, and stress at the workplace. The event turned out to be a huge success, and it was decided that organizing events like this is a great way to reach out to the community and make a difference.
If you're looking for ordinary legal services, Hummingbird might not be the place for you. Nothing about what we do is "ordinary"; we go above and beyond the call of duty to make sure our clients are more than satisfied with our assistance and know-how. Once you join hands with us, you have nothing to worry about; we'll wrap it up with stealth and pristine perfection. Let's get started, shall we?

---
more in Business
How T-Mobile is Competing With the Big Guys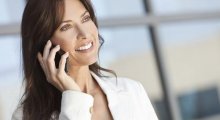 T-Mobile has been climbing its way to the top over the last several years. The Un-carrier has always aimed to provide cheaper prices than its competitors, but hasn't always provided the same service. However, that's not the case today. T-Mobile is competing with the big guys in almost every way.
Why It's Important To Pay Attention Return to Player Percentages (RTP) of Casino Games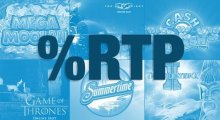 Seasoned gamblers thoroughly examine Return to Player Percentages in both virtual and real gaming houses before playing. Everyone entering a casino hopes for a win after all.
What is Absence Management Software and How Can it Benefit Your Business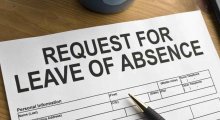 Management of employee absences has always been one of the most challenging and compelling problems in every company. In fact, studies have shown that costs from unpredicted employee absences are the main contributors to a company's additional expenses.
Things to do in an Online Company Seminar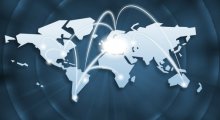 Companies are always looking for ways to save money on expenses, and taking the annual company conference online using the same software you regularly use for online meetings is a great way to do that.
5 Things to Know About Setting Up a Company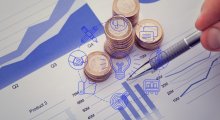 Some people are born to be business owners. Maybe it was an idea that came to them during high school or college and they were able to make a life from it.
Different E-Cigarettes on the Market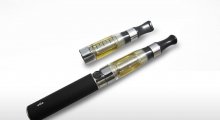 With cigarettes banned from restaurants, movie theaters, hotel lobbies and the workplace, many smokers are looking for an alternative. E-cigarettes are not new to the market. In fact, the first one hit the shelves between 2003 and 2004.
How to Vet Potential Business Partners with a Free Company Check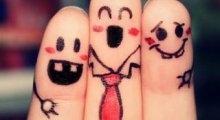 All's fair in love and war, but when it comes to business things can go very sour, very fast. All too often, business partnerships start out all sunshine, roses and optimism, before rapidly going South. Yet it doesn't have to be this way. Although the majority of partnerships are destined to ultimately fail, some go the distance, providing support and success for both parties.
How to protect your business idea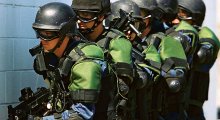 Whether starting a new business or wanting to ensure that your well-established company stays safe, it is important to ensure that all assets are protected. These include not only physical assets, but ideas and intellectual property. Of course, protecting physical and financial assets is still necessary if you want the idea to remain viable as a profit-making business.
5 Advertising Trends That Every Advertising Agency in Australia Should Leverage
According to the Big Australia digital report published by Responsys, 74% of businesses with websites carry out online marketing.
Everything you wanted to know about McDonald's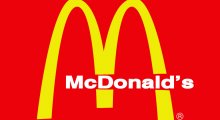 The world's largest chain of fast food restaurants is operating in 119 countries and serves roughly 68 million customers daily. Welcome to the daily life of the McDonald's Corporation.