Woodward vs Trump - is there even a choice?

Woodward vs Trump - is there even a choice?
Bob Woodward's book, "Fear: Trump in the White House," that is about the be released September 11, has already started to cause problems for the Trump administration. While the book might not be saying anything too new or surprising for anyone who has ever heard Trump speaking, or read his tweets, this book seems to make at least some more people think, and for a good reason.
Even on Trump's Twitter account there seems to be more voices from his opposition than supporters. Or to be more precise, there doesn't seem to be many comments by his supporters at all, if just a few.
Trump tweeted that
"The already discredited Woodward book, so many lies and phony sources, has me calling Jeff Sessions 'mentally retarded' and 'a dumb southerner.' I said NEITHER, never used those terms on anyone, including Jeff, and being a southerner is a GREAT thing. He made this up to divide!"
The comments for his tweet are very one-sided, here are just a few.
Bob Woodward, Pulitzer Prize winner, Woodward and Bernstein the best investigative reporters in history, and the book simply confirms everything that we had feared...my question now is, does Donald Trump pose a clear and present danger to US security?

— CoCoJoWats (@WatsJo) September 5, 2018
Bob doesn't make stuff up. You know it. We know it. PS, your chief of staff thinks you're an idiot.

— Robbie Sherwood (@RobbieSherwood) September 5, 2018
We believe Woodward 100%.

— Joy L. Holt (@Jxhilli) September 5, 2018
September 5, 2018
Everyone who has any brains believes you wouldn't pass a lie detector test. You lie about many things. You believe Neo Nazi's are very fine people. I'll bet you have a portrait of David Duke hanging in your bathroom next to the "golden showers"

— air ick (@EricKoffman1) September 5, 2018
Yea... just like you didn't know about the AF 1 letter, the Stormy Daniels payments, no one in your campaign ever met with Russians, ok they did but not during the campaign, ok they did but only once.... he holds the Bible high and then he lies over and over and over

— Felt Shark (@sdshark) September 5, 2018
And we could go on for hours, there are literally thousands of tweets.
Who is Bob Woodward? And why should you care?
Bob Woodward is an associate editor of The Washington Post. And you have probably heard about him before, in 1972 he teamed up with Carl Bernstein, and they were responsible for much of the original news reporting on the Watergate scandal that led to the eventual resignation of President Richard Nixon. Since then he has written 18 books on American politics.
---
more in Breaking News
Rep. Steve King does his best to look like a fool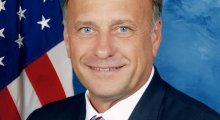 Google CEO Sundar Pichai had to answer a bunch on different questions at a House Judiciary Committee hearing on Tuesday. Among the people questioning him was Rep. Steve King (R-Iowa) who asked Pichai for example why his 7-year-old granddaughter had seen a photo of the congressman with inappropriate language while playing a game on her iPhone.
Japan cyber security minister has never used a computer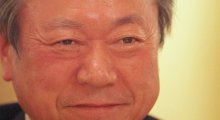 Stranger things have happened, I guess, but based on the latest news, Japan cyber security minister Yoshitaka Sakurada has never used a computer and doesn't even really know what an USB drive is.
Trump fires Sessions for not ending the Russia probe againts him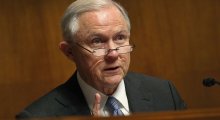 While Trump would probably disagree with everything here, that's exactly what he did. Of course, he would probably say that he didn't fire anyone, but Sessions submitted his resignation letter himself. Which is true, but we all know how things like this are being done. He would also probably say that Session wasn't sent away because of the probe but because he was doing bad job in general. And, of course, he would most definitely lie about his own lies.
British business leaders call for a second Brexit vote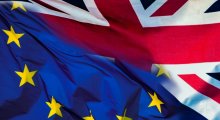 At least 60 British business leaders have signed a letter calling for a second Brexit vote. The letter that was published in the Sunday Times has signatures from James Daunt (Waterstones book store), Mark Selby (Wahaca restaurant).
Guns don't kill people? Yes, they do!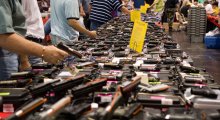 There is a popular saying among people who like guns - guns don't kill people, people do. But that might not be so true after all. According to a recent study, 8300 KIDS end up in the ER each year in the United States due to gun-related injuries.