Trump about Harley-Davidson: If it moves operations overseas, they will be taxed like never before!

Harley Davidson's CEO Matthew S Levatich announced that the company will be moving part of its operation overseas. Trump's answer is as usually, the one of an eight-year-old bully -
"A Harley-Davidson should never be built in another country-never! Their employees and customers are already very angry at them. If they move, watch, it will be the beginning of the end - they surrendered, they quit! The Aura will be gone and they will be taxed like never before!"
Trump also said that the iconic U.S. company is simply using the increased trade tensions as an excuse to justify planned changes. It might be true or not true, but for a president of the United States to act like a mad hurt ex girlfriend that everyone hates, well...
Even if there was a sure plan to move some production out, the tariffs most likely hastened the move. It's also a fact that Americans are buying fewer motorcycles these days and people outside the United States are buying more, and building their bikes closer to their customers makes sense. Just last quarter the Harley's sales in the States fell 12% while they grew roughly 7% elsewhere.
And with the Trump's new European tariffs, each motorcycle will be about $2,200 more expensive to export.
"Increasing international production to alleviate the EU tariff burden is not the company's preference, but represents the only sustainable option to make its motorcycles accessible to customers in the EU and maintain a viable business,"
the company has said.
So Harley Davidson will be moving some production to Asia. They already have overseas manufacturing plants in Australia, Brazil, India, and Thailand.
The kid tweeted some more on Tuesday -
"Harley must know that they won't be able to sell back into U.S. without paying a big tax!"
While there hasn't been much response from Harley Davidson, I guess they decided to let the little bully have his day, there's a
fake tweet
by Harley Davidson CEO Matthew S Levatich circling around in the cyberspace that reads -
"Our decision to move some of our operations is 100% based on President Trumps tariffs. Mr. Trump knows nothing about economics and even less about trade. The man is a moron."
While the tweet is fake, it might as well be true. Or at least most parts of it.
---
more in Breaking News
Coca-Cola is looking into weed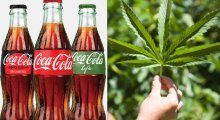 According to a statement from the company, Coca-Cola is considering using the non-psychoactive CBD in some of their beverages.
Woodward vs Trump - is there even a choice?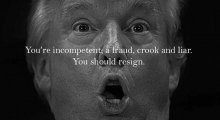 Bob Woodward's book, "Fear: Trump in the White House," that is about the be released September 11, has already started to cause problems for the Trump administration.
California Passes Net Neutrality Bill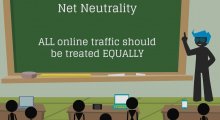 While Net Neutrality laws were repealed on December 14, 2017 in the United States, and took effect on June 11, 2018 (although a U.S. Senate vote to upheld the regulation), California's net neutrality bill has just taken a major victory after the bill, S.B. 822, received a majority of votes in the Senate.
The end of Superdelegates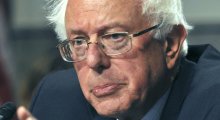 On Saturday a decision was made to significantly reduce the power of superdelegates. The vote at The Democratic National Committee was pushed by Bernie Sanders and DNC Chairman Tom Perez.
A retired Navy admiral asks Trump to revoke his security clearance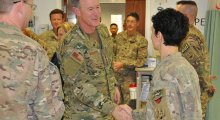 William H. McRaven, a retired Navy admiral, has asked Trump to revoke his security clearance. The admiral who also oversaw the raid back in 2011 that killed Osama bin Laden, asked that in solidarity with former CIA director James Brennan whose security clearance was revoked Wednesday.