Trump as undecisive as ever, after cancelling the date he really wanted to go on

Two days ago Trump announced that he has cancelled the meeting with the North Korean leader Kim Jong Un, after deciding that he'll play the chicken game and be the chicken. He was afraid that after the attacking remarks the North Korean leader made, Kim would cancel the summit, and Trump wanted to be the first to do that. It's sort of the same as when you agree to meet your (hopefully) future wife on a date, but you're afraid that she might cancel, and instead, you decide to cancel yourself. Just not to look like you were left hanging.
Now Trump told reporters that the summit on June 12 might still happen, that he's still open to it, AFTER he cancelled it himself. So you asked the girl out but being afraid she would cancel on you, you cancel yourself. And the next day you decide to tell her that yes, I cancelled the date, but if you chase me, I might still be willing to go out with you if you crawl and beg.
On Thursday Trump said that the North Koreans had become unresponsive, so it was a good idea to cancel the summit. So you kept bombarding the girl with texts and emails about where, how, what, acting like a stalker maybe, and as you didn't hear back from her for an entire day, you decided to cancel the date. The first texts were nice and friendly, the next ones became threatening and ugly.
A day later you find out that the girl had been in the countryside helping her dying friend, with no access to phone or email (hey, it's possible, she wasn't living in Estonia). After coming back she apologies for not being in contact.
"We're going to see what happens. We're talking to them now. It was a very nice statement they put out. We'll see what happens. It could even be the 12th. We're talking to them now," said Trump. "They very much want to do it. We'd like to do it." he added.
He also told the reporters that "Everybody plays games. You know that. You know that better than anybody."
Before the date, the girl finally figured out what the guy was actually like and cancels the date.
How the summit will play out, we'll see.
---
more in Breaking News
Coca-Cola is looking into weed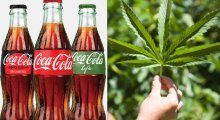 According to a statement from the company, Coca-Cola is considering using the non-psychoactive CBD in some of their beverages.
Woodward vs Trump - is there even a choice?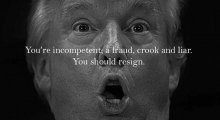 Bob Woodward's book, "Fear: Trump in the White House," that is about the be released September 11, has already started to cause problems for the Trump administration.
California Passes Net Neutrality Bill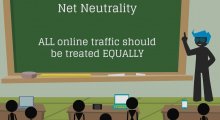 While Net Neutrality laws were repealed on December 14, 2017 in the United States, and took effect on June 11, 2018 (although a U.S. Senate vote to upheld the regulation), California's net neutrality bill has just taken a major victory after the bill, S.B. 822, received a majority of votes in the Senate.
The end of Superdelegates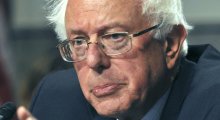 On Saturday a decision was made to significantly reduce the power of superdelegates. The vote at The Democratic National Committee was pushed by Bernie Sanders and DNC Chairman Tom Perez.
A retired Navy admiral asks Trump to revoke his security clearance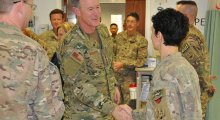 William H. McRaven, a retired Navy admiral, has asked Trump to revoke his security clearance. The admiral who also oversaw the raid back in 2011 that killed Osama bin Laden, asked that in solidarity with former CIA director James Brennan whose security clearance was revoked Wednesday.