Casino stocks rally after the U.S. Supreme Court struck down a federal law

Casino stocks in the US soar after the U.S Supreme Court struck down a law that forbid gambling on individual sporting events. Stocks of a number of different gambling corporations jumped after the news, including MGM Resorts International, Caesars Entertainment Corp, also Boyd Gaming Corp and Scientific Games Corp. But they weren't the only one, the news influenced the market for pretty much all US casinos.
What this Supreme Court decision did is that it found a law from 1992 that forced states to maintain rules that outlaw gambling unconstitutionally. This small change opens up a $4 Billion Market. Now the sports gambling in the States could start in a matter of months.
The stocks of affected companies rose up to 15 percent. Also companies in the UK saw a climb in their stock price.
MGM President William Hornbuckle said that "We believe in the next two years to three years, there are 10 to 12 states that are ripe and ready to activate on that."
Some states have already passed legislation allowing it such as Pennsylvania, New York, West Virginia, New Jersey
It isn't blue skies for everyone though, Nevada will most likely be on the losing side, considering it's losing its monopoly now.
Online gambling is still available only in three states only. But if you're not in the US, this shouldn't bother you much, you could just check out
Novibet Casino
and go on from there.
It's not only the betting companies that will be winning from the gambling legalization. Obviously the government will win with new taxes that will be paid but also various sports teams expect the legalization of gambling to make their organizations a lot more valuable. "There's an underground gigantic pool of revenue and now it moves into the sunshine. All of a sudden you're looking at a revenue stream that's as big or bigger than the traditional media business. It turbocharges the media business," said the owner of Washington Wizards and Capitals, Ted Leonsis.
---
more in Breaking News
Japan cyber security minister has never used a computer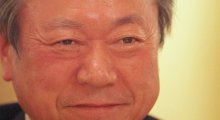 Stranger things have happened, I guess, but based on the latest news, Japan cyber security minister Yoshitaka Sakurada has never used a computer and doesn't even really know what an USB drive is.
Trump fires Sessions for not ending the Russia probe againts him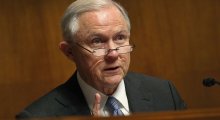 While Trump would probably disagree with everything here, that's exactly what he did. Of course, he would probably say that he didn't fire anyone, but Sessions submitted his resignation letter himself. Which is true, but we all know how things like this are being done. He would also probably say that Session wasn't sent away because of the probe but because he was doing bad job in general. And, of course, he would most definitely lie about his own lies.
British business leaders call for a second Brexit vote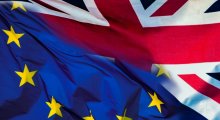 At least 60 British business leaders have signed a letter calling for a second Brexit vote. The letter that was published in the Sunday Times has signatures from James Daunt (Waterstones book store), Mark Selby (Wahaca restaurant).
Guns don't kill people? Yes, they do!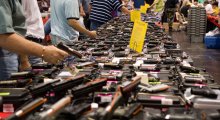 There is a popular saying among people who like guns - guns don't kill people, people do. But that might not be so true after all. According to a recent study, 8300 KIDS end up in the ER each year in the United States due to gun-related injuries.
Indonesian airliner crashes into the sea, 188 passengers feared dead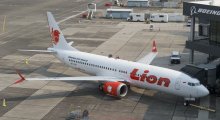 An Indonesian airliner, The Lion Air Boeing 737 MAX 8, has crashed into the sea, most likely killing all 188 passengers and crew. The plane crashed just 13 minutes after taking off from Jakarta. The plane was flying to Pangkal Pinang.