Casino stocks rally after the U.S. Supreme Court struck down a federal law

Casino stocks in the US soar after the U.S Supreme Court struck down a law that forbid gambling on individual sporting events. Stocks of a number of different gambling corporations jumped after the news, including MGM Resorts International, Caesars Entertainment Corp, also Boyd Gaming Corp and Scientific Games Corp. But they weren't the only one, the news influenced the market for pretty much all US casinos.
What this Supreme Court decision did is that it found a law from 1992 that forced states to maintain rules that outlaw gambling unconstitutionally. This small change opens up a $4 Billion Market. Now the sports gambling in the States could start in a matter of months.
The stocks of affected companies rose up to 15 percent. Also companies in the UK saw a climb in their stock price.
MGM President William Hornbuckle said that "We believe in the next two years to three years, there are 10 to 12 states that are ripe and ready to activate on that."
Some states have already passed legislation allowing it such as Pennsylvania, New York, West Virginia, New Jersey
It isn't blue skies for everyone though, Nevada will most likely be on the losing side, considering it's losing its monopoly now.
Online gambling is still available only in three states only. But if you're not in the US, this shouldn't bother you much, you could just check out
Novibet Casino
and go on from there.
It's not only the betting companies that will be winning from the gambling legalization. Obviously the government will win with new taxes that will be paid but also various sports teams expect the legalization of gambling to make their organizations a lot more valuable. "There's an underground gigantic pool of revenue and now it moves into the sunshine. All of a sudden you're looking at a revenue stream that's as big or bigger than the traditional media business. It turbocharges the media business," said the owner of Washington Wizards and Capitals, Ted Leonsis.
---
more in Breaking News
Coca-Cola is looking into weed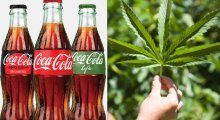 According to a statement from the company, Coca-Cola is considering using the non-psychoactive CBD in some of their beverages.
Woodward vs Trump - is there even a choice?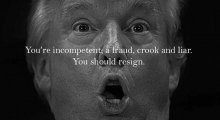 Bob Woodward's book, "Fear: Trump in the White House," that is about the be released September 11, has already started to cause problems for the Trump administration.
California Passes Net Neutrality Bill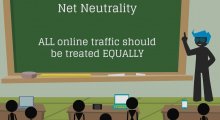 While Net Neutrality laws were repealed on December 14, 2017 in the United States, and took effect on June 11, 2018 (although a U.S. Senate vote to upheld the regulation), California's net neutrality bill has just taken a major victory after the bill, S.B. 822, received a majority of votes in the Senate.
The end of Superdelegates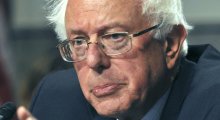 On Saturday a decision was made to significantly reduce the power of superdelegates. The vote at The Democratic National Committee was pushed by Bernie Sanders and DNC Chairman Tom Perez.
A retired Navy admiral asks Trump to revoke his security clearance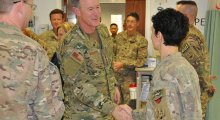 William H. McRaven, a retired Navy admiral, has asked Trump to revoke his security clearance. The admiral who also oversaw the raid back in 2011 that killed Osama bin Laden, asked that in solidarity with former CIA director James Brennan whose security clearance was revoked Wednesday.