Stephen Hawking, the last smart man on earth, dies at the age of 76

Stephen Hawking, world renowned British physicist, and possibly the smartest man on earth, died at the age of 76 early hours of Wednesday morning.
"Stephen Hawking's integrity and scientific dedication placed him above pure brilliance," said Apple's co-founder Steve Wozniak.
Hawking was famed for his work with black holes and relativity, and he was
never to big to say his previous theories were wrong
. Here are
more of his achievements
.
When Hawking was just 22, he was given just a few years to live after being diagnosed with a rare form of motor neurone disease. Although the disease left him in wheelchair and took his ability to speak without a voice synthesiser, instead of a few years he managed to add more than 50 years to his life. Some say, including himself probably, that his longer life was the result of his humorous attitude towards life independent of everything.
Tim Berners-Lee, known for inventing the World Wide Web, said that "We have lost a colossal mind and a wonderful spirit. Rest in peace, Stephen Hawking."
---
more in Breaking News
Elon Musk to build build high-speed Chicago airport link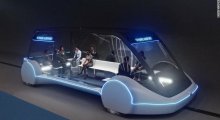 Boring Company, another one of Elon Musk's ventures, is planning to build a high-speed transportation link to the Chicago's airport that will be powered by batteries and gets people to and from the airport three or four times faster (at a speed of up to 150 miles per hour).
Tesla to lay off 3500 workers to eliminate bureaucracy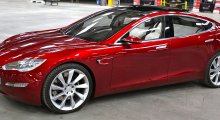 Tesla and Elon Musk have been in the news a lot lately with different stories - from innovation to genius of Musk, from ramblings of Musk to how Tesla can't keep up with their promises. So news about pretty much everything.
When two dictators meet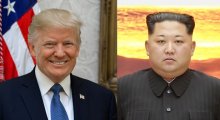 As praised by Fox News, the meeting of two dictators is currently in progress and what do two dictators do when they meet each other? They praise each other with overwhelming compliments.
Trump's Mar-a-Lago trips have cost way more than Mueller investigation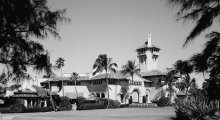 One could say that Trump has been complaining about the investigation into his possible ties with Russia since the beginning of time. And while he can't be (or at least hasn't been) charged with anything specific yet, he's been found to have lied about his connections with Russians so, so many times that my head's about to blow.
In defense of Morgan Freeman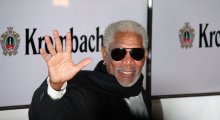 A few days ago CNN published their "exclusive" report about Morgan Freeman's inappropriate behavior. While victims of assault and harassment do deserve to be heard, aren't we getting to the point where we are taking things too far?