Stephen Hawking, the last smart man on earth, dies at the age of 76

Stephen Hawking, world renowned British physicist, and possibly the smartest man on earth, died at the age of 76 early hours of Wednesday morning.
"Stephen Hawking's integrity and scientific dedication placed him above pure brilliance," said Apple's co-founder Steve Wozniak.
Hawking was famed for his work with black holes and relativity, and he was
never to big to say his previous theories were wrong
. Here are
more of his achievements
.
When Hawking was just 22, he was given just a few years to live after being diagnosed with a rare form of motor neurone disease. Although the disease left him in wheelchair and took his ability to speak without a voice synthesiser, instead of a few years he managed to add more than 50 years to his life. Some say, including himself probably, that his longer life was the result of his humorous attitude towards life independent of everything.
Tim Berners-Lee, known for inventing the World Wide Web, said that "We have lost a colossal mind and a wonderful spirit. Rest in peace, Stephen Hawking."
---
more in Breaking News
Coca-Cola is looking into weed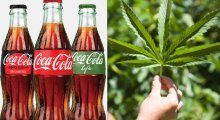 According to a statement from the company, Coca-Cola is considering using the non-psychoactive CBD in some of their beverages.
Woodward vs Trump - is there even a choice?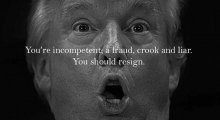 Bob Woodward's book, "Fear: Trump in the White House," that is about the be released September 11, has already started to cause problems for the Trump administration.
California Passes Net Neutrality Bill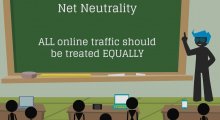 While Net Neutrality laws were repealed on December 14, 2017 in the United States, and took effect on June 11, 2018 (although a U.S. Senate vote to upheld the regulation), California's net neutrality bill has just taken a major victory after the bill, S.B. 822, received a majority of votes in the Senate.
The end of Superdelegates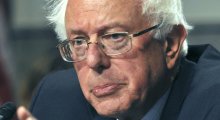 On Saturday a decision was made to significantly reduce the power of superdelegates. The vote at The Democratic National Committee was pushed by Bernie Sanders and DNC Chairman Tom Perez.
A retired Navy admiral asks Trump to revoke his security clearance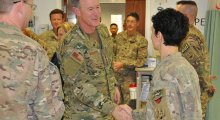 William H. McRaven, a retired Navy admiral, has asked Trump to revoke his security clearance. The admiral who also oversaw the raid back in 2011 that killed Osama bin Laden, asked that in solidarity with former CIA director James Brennan whose security clearance was revoked Wednesday.