Stephen Hawking, the last smart man on earth, dies at the age of 76

Stephen Hawking, world renowned British physicist, and possibly the smartest man on earth, died at the age of 76 early hours of Wednesday morning.
"Stephen Hawking's integrity and scientific dedication placed him above pure brilliance," said Apple's co-founder Steve Wozniak.
Hawking was famed for his work with black holes and relativity, and he was
never to big to say his previous theories were wrong
. Here are
more of his achievements
.
When Hawking was just 22, he was given just a few years to live after being diagnosed with a rare form of motor neurone disease. Although the disease left him in wheelchair and took his ability to speak without a voice synthesiser, instead of a few years he managed to add more than 50 years to his life. Some say, including himself probably, that his longer life was the result of his humorous attitude towards life independent of everything.
Tim Berners-Lee, known for inventing the World Wide Web, said that "We have lost a colossal mind and a wonderful spirit. Rest in peace, Stephen Hawking."
---
more in Breaking News
Drugmakers are stockpiling drugs in preparation for a messy Brexit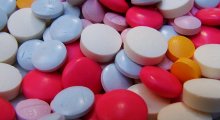 Two drugmakers, Swiss Novartis and French Sanofi, said on Wednesday that they are stockpiling drugs in preparation for a messy Brexit. Meaning for the possibility that Britain leaves EU without a proper Brexit deal.
According to Trump...you need an ID to buy groceries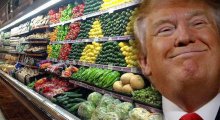 During a rally in Florida Donald Trump said that you need a picture ID card to buy groceries in the United States.
Trump becomes the kid next door 2.0 after his ego is hit
Trump has always been able to show his true face from the worst possible angle, but before today he hasn't shown us the shouting bitch on Facebook side. But nobody should actually be surprised now that this has happened.
Trump about Harley-Davidson: If it moves operations overseas, they will be taxed like never before!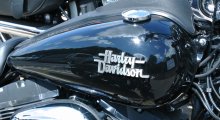 Harley Davidson's CEO Matthew S Levatich announced that the company will be moving part of its operation overseas. Trump's answer is as usually, the one of an eight-year-old bully.
The U.S. and South Korea call off military exercises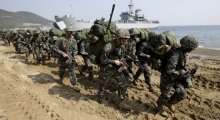 The U.S. and South Korea have indefinitely suspended joint military exercises on the border of North Korea. That's part of the agreement that Trump made in Singapore with the North Korean Leader Kim Jong-un.