Stormy Daniels offers to pay back $130,000

Stormy Daniels, the adult film star who allegedly had an affair with Trump, has offered to pay back the $130,000 she was paid to keep her silent about his involvement with Trump. She has done so in order to be able to freely talk about Donald Trump and release any text messages, videos, and photos.
The offer was made to Trump's private attorney Michael Cohen, the same man who brokered the nondisclosure agreement back in 2016. The money was offered to be paid by Friday and the terms attached to it are the freedom to "speak openly and freely about her prior relationship with the president and the attempts to silence her and use and publish and text messages, photos and videos relating to the president that she may have in her possession, all without fear of retribution or legal liability."
Stephanie Clifford's (the real name of Stormy Daniels) attorney said to NBC News that "It has always been about Ms. Clifford being allowed to tell the truth. The American people should be permitted to judge for themselves who is shooting straight with them and who is misleading them. Our offer seeks to allow this to happen."
The White House has so far been denying any affair with Clifford. And if that's so, Trump shouldn't have anything against the free $130,000, which was allegedly paid by not Trump personally but his attorney Michael Cohen.
---
more in Breaking News
Coca-Cola is looking into weed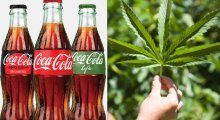 According to a statement from the company, Coca-Cola is considering using the non-psychoactive CBD in some of their beverages.
Woodward vs Trump - is there even a choice?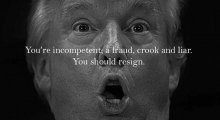 Bob Woodward's book, "Fear: Trump in the White House," that is about the be released September 11, has already started to cause problems for the Trump administration.
California Passes Net Neutrality Bill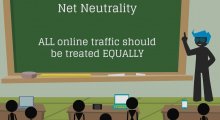 While Net Neutrality laws were repealed on December 14, 2017 in the United States, and took effect on June 11, 2018 (although a U.S. Senate vote to upheld the regulation), California's net neutrality bill has just taken a major victory after the bill, S.B. 822, received a majority of votes in the Senate.
The end of Superdelegates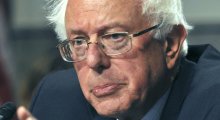 On Saturday a decision was made to significantly reduce the power of superdelegates. The vote at The Democratic National Committee was pushed by Bernie Sanders and DNC Chairman Tom Perez.
A retired Navy admiral asks Trump to revoke his security clearance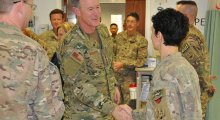 William H. McRaven, a retired Navy admiral, has asked Trump to revoke his security clearance. The admiral who also oversaw the raid back in 2011 that killed Osama bin Laden, asked that in solidarity with former CIA director James Brennan whose security clearance was revoked Wednesday.