Doomsday Clock now as close to midnight as in 1953

Atomic scientists have just moved the metaphorical Doomsday Clock 30 seconds closer to midnight. It's now 2 minutes to midnight. The last time it was as close to midnight was in 1953 as Cold War had reached its highest levels.
Doomssay Clock is is a symbol representing the likelihood of a man-made global catastrophe. It was launched in 1947 and it's being maintained by Bulletin of the Atomic Scientists' Science and Security Board. The closer the clock gets to midnight, the more imminent is the chance of a global castastrophe, be it threat of global nuclear war, or climate change (since 2007).
In 1947 the clock was set to 7 minutes to midnight. In 1991 the clock represented the safest time ever, with 17 minutes to midnight. After being changed in total of 22 times, now it's 2 minutes to midnight. The last time it happened, in 1953, President Harry Truman announced the U.S. had developed a hydrogen bomb.
Now, in 2018, the clock is most likely that close to midnight largely because of Donald Trump, the unpredictable figure who might be too loose with his buttons and who also has a problem with climate change. Or more specifically, his problem with climate change is simply the problematic disbelief. He has said that global warming is a hoax (possibly created by China) and he has also vowed to expand America's nuclear capabilities.
---
more in Breaking News
Can drinking help you have a longer life?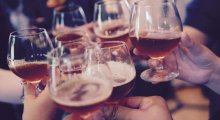 During a meeting of the American Association for the Advancement of Science a study was presented that shows how moderate drinking can lead to longer life.
Trump endorses the dumbest and worst candidate in history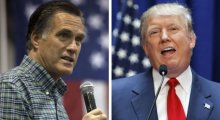 Trump has just endorsed Mitt Romney for senate seat in Utah, the man he called the dumbest and worst candidate in history during the 2016 presidential campaign. Can't the man just make up his mind? ...
Trump hopes Oprah will run for president to ridicule her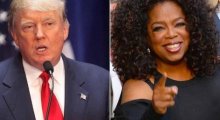 Another day, another Tweet. Same Trump. The latest tweet comes as a response to Oprah's statements in 60 Minutes.
Iranian plane with 65 people on board still not found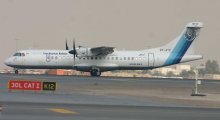 The Aseman Airlines plane that disappeared from radar screens yesterday is still lost, rescue teams are yet to find it. The plane got lost yesterday 50 minutes after the start of its journey from Tehran to Yasuj. The plane most likely went down in the mountains which makes it difficult to find the wreckage.
Mitt Romney to run for a U.S. Senate seat in Utah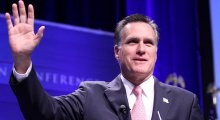 While no official announcements have yet been made, according to sources familiar with Romney's plans, the former presidential nominee will be running for a US senate seat in Utah.