Doomsday Clock now as close to midnight as in 1953

Atomic scientists have just moved the metaphorical Doomsday Clock 30 seconds closer to midnight. It's now 2 minutes to midnight. The last time it was as close to midnight was in 1953 as Cold War had reached its highest levels.
Doomssay Clock is is a symbol representing the likelihood of a man-made global catastrophe. It was launched in 1947 and it's being maintained by Bulletin of the Atomic Scientists' Science and Security Board. The closer the clock gets to midnight, the more imminent is the chance of a global castastrophe, be it threat of global nuclear war, or climate change (since 2007).
In 1947 the clock was set to 7 minutes to midnight. In 1991 the clock represented the safest time ever, with 17 minutes to midnight. After being changed in total of 22 times, now it's 2 minutes to midnight. The last time it happened, in 1953, President Harry Truman announced the U.S. had developed a hydrogen bomb.
Now, in 2018, the clock is most likely that close to midnight largely because of Donald Trump, the unpredictable figure who might be too loose with his buttons and who also has a problem with climate change. Or more specifically, his problem with climate change is simply the problematic disbelief. He has said that global warming is a hoax (possibly created by China) and he has also vowed to expand America's nuclear capabilities.
---
more in Breaking News
YouTube removed over 8 million videos in a span of 3 months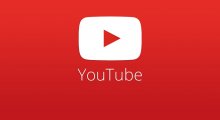 Youtube announced on Monday that they took down more than 8 million videos in violation with their guidelines within a span of three months, between October and December.
Southwest Airlines Flight 1380 passengers receive $5000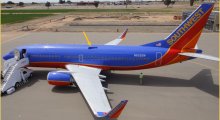 Southwest Airlines Flight 1380 passengers, or at least some of them, have received a check for $5000 after experiencing an engine failure that ended with emergency landing in Philadelphia.
Karen McDougal, Trump's playbunny, free to tell her story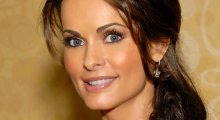 The former Playboy Playmate Karen McDougal who allegedly had an affair with Trump but had a contract which did not allow to speak up about the affair, is now free to tell her story after she reached a settlement with AMI (American Media Inc.).
Nibiru is on it's way to Earth again, doomsayers say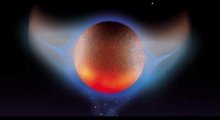 The end of days has been predicted for decades now, with one of the most famous date behind was Dec 21, 2012, when Nibiru, or Planet X, was supposed to hit Earth.
Trump's climate change denying EPA rolls back Obama era car emissions standards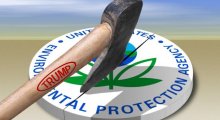 Scott Pruit, the Administrator of Environmental Protection Agency (EPA), announced yesterday that he will be revoking Obama-era car emission standards. Standards set by Obama administration would have required cars and light trucks in the United States to average more than 50 miles per gallon by 2025.