Doomsday Clock now as close to midnight as in 1953

Atomic scientists have just moved the metaphorical Doomsday Clock 30 seconds closer to midnight. It's now 2 minutes to midnight. The last time it was as close to midnight was in 1953 as Cold War had reached its highest levels.
Doomssay Clock is is a symbol representing the likelihood of a man-made global catastrophe. It was launched in 1947 and it's being maintained by Bulletin of the Atomic Scientists' Science and Security Board. The closer the clock gets to midnight, the more imminent is the chance of a global castastrophe, be it threat of global nuclear war, or climate change (since 2007).
In 1947 the clock was set to 7 minutes to midnight. In 1991 the clock represented the safest time ever, with 17 minutes to midnight. After being changed in total of 22 times, now it's 2 minutes to midnight. The last time it happened, in 1953, President Harry Truman announced the U.S. had developed a hydrogen bomb.
Now, in 2018, the clock is most likely that close to midnight largely because of Donald Trump, the unpredictable figure who might be too loose with his buttons and who also has a problem with climate change. Or more specifically, his problem with climate change is simply the problematic disbelief. He has said that global warming is a hoax (possibly created by China) and he has also vowed to expand America's nuclear capabilities.
---
more in Breaking News
Drugmakers are stockpiling drugs in preparation for a messy Brexit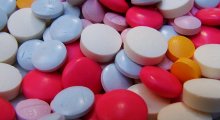 Two drugmakers, Swiss Novartis and French Sanofi, said on Wednesday that they are stockpiling drugs in preparation for a messy Brexit. Meaning for the possibility that Britain leaves EU without a proper Brexit deal.
According to Trump...you need an ID to buy groceries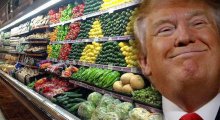 During a rally in Florida Donald Trump said that you need a picture ID card to buy groceries in the United States.
Trump becomes the kid next door 2.0 after his ego is hit
Trump has always been able to show his true face from the worst possible angle, but before today he hasn't shown us the shouting bitch on Facebook side. But nobody should actually be surprised now that this has happened.
Trump about Harley-Davidson: If it moves operations overseas, they will be taxed like never before!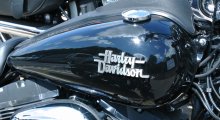 Harley Davidson's CEO Matthew S Levatich announced that the company will be moving part of its operation overseas. Trump's answer is as usually, the one of an eight-year-old bully.
The U.S. and South Korea call off military exercises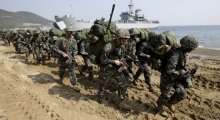 The U.S. and South Korea have indefinitely suspended joint military exercises on the border of North Korea. That's part of the agreement that Trump made in Singapore with the North Korean Leader Kim Jong-un.