Trump wants Washington Post reporter fired

Trump called for a Washington Post reporter to be fired for a (almost) misleading tweet which the reporter deleted just 20 minutes later.
David Weigel, the reporter in question, tweeted a photo of the crowd at Pensacola Bay during Trump's speech. The photo showed numerous empty seats. After being told by others that the photo had been taken before the venue actually filled up, he immediately deleted the photo and apologized to Trump, saying
"Sure thing: I apologize. I deleted the photo after @dmartosko told me I'd gotten it wrong."
Weigel later also tweeted that
"It was a bad tweet on my personal account, not a story for Washington Post. Very fair to call me out."
Trump's "mature" answer? He said that,
"@daveweigel of the Washington Post just admitted that his picture was a FAKE (fraud?) showing an almost empty arena last night for my speech in Pensacola when, in fact, he knew the arena was packed (as shown also on T.V.). FAKE NEWS, he should be fired."
Now, obviously this time the photo was, while not being fake, but an early photo taken before the event actually started. Whether it was tweeted knowing or not, we don't know. However, the action taken afterwards, and the quick removal of the tweet/photo should show you that Weigel took responsibility for it...
Now, let's get to Trump's tweets where he has been lying. You can start with the crowd size pictures during his inauguration speech. He was lying about that. You can see all of is
knowingly false statements on Politifact website
.
If
Trump
calls a reporter to be fired for one misleading tweet that he quickly deleted, and also apologized for, shouldn't Trump call for the president to be fired, the president who has lied so many times nobody can even count the lies anymore?
Bad puppy!
---
more in Breaking News
Trump about Harley-Davidson: If it moves operations overseas, they will be taxed like never before!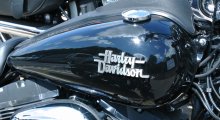 Harley Davidson's CEO Matthew S Levatich announced that the company will be moving part of its operation overseas. Trump's answer is as usually, the one of an eight-year-old bully.
The U.S. and South Korea call off military exercises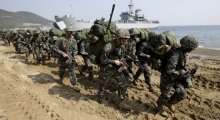 The U.S. and South Korea have indefinitely suspended joint military exercises on the border of North Korea. That's part of the agreement that Trump made in Singapore with the North Korean Leader Kim Jong-un.
Elon Musk to build build high-speed Chicago airport link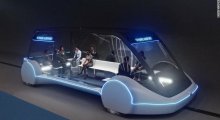 Boring Company, another one of Elon Musk's ventures, is planning to build a high-speed transportation link to the Chicago's airport that will be powered by batteries and gets people to and from the airport three or four times faster (at a speed of up to 150 miles per hour).
Tesla to lay off 3500 workers to eliminate bureaucracy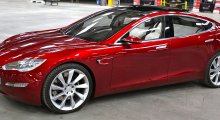 Tesla and Elon Musk have been in the news a lot lately with different stories - from innovation to genius of Musk, from ramblings of Musk to how Tesla can't keep up with their promises. So news about pretty much everything.
When two dictators meet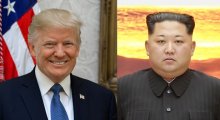 As praised by Fox News, the meeting of two dictators is currently in progress and what do two dictators do when they meet each other? They praise each other with overwhelming compliments.