End of days coming this weekend, numerologists claim

If the news about the upcoming doomsdays would have been true, the world would have ended at least a dozen of times already. But last I checked, we're still here. However, that doesn't mean that the conspiracy theorists couldn't come up with dozens of new dates and the latest "prediction" has been made for this weekend. The claim is that a rogue planet will be disrupting Earth's orbit this Sunday (Nov 19, 2017) and is about to bring a series of catastrophic earthquakes.
The rogue planet? Yes, it's the same one as times before, planet X or Nibiru. A planet that nobody has actually seen, an hypothetical planet that if it actually should cause problems on Sunday, should be moving the speed of...well, speeds nobody has ever-ever imagined before, considering scientists are yet to see this planet. And they can see things far, really far away.
While the idea of Nibiru is ridiculous, it has gained a lot of traction among, let's be honest, stupid people, so that even NASA officials felt the need to comment on it, saying what most of us already know,
"There is no credible evidence whatever for the existence of Nibiru. There are no pictures, no tracking, no astronomical observations. Firstly, if there was a planet headed into the inner solar system that was going to come close to the Earth, it would already be inside the orbit of Mars, it would be bright, it would be easily visible to the naked eye -- if it was up there it would be easy to see it, all of us could see it,"
said Dr. David Morrison, a scientist with NASA.
In other news, also the
flat earth idea is gaining momentum
and I end up thinking, if we added the two conspiracy theories together, the rogue planet and flat earth, could two of those things actually co-exist? In my mind, not really. Or if, then the rogue planet, if it's small enough, it could just make a small hole in earth, while passing through it in huge speeds, turning earth into a flat donut. Just a thought. Weird thought.
---
more in Breaking News
Can drinking help you have a longer life?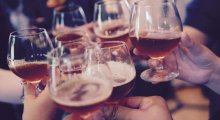 During a meeting of the American Association for the Advancement of Science a study was presented that shows how moderate drinking can lead to longer life.
Trump endorses the dumbest and worst candidate in history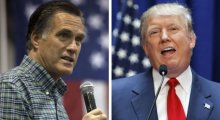 Trump has just endorsed Mitt Romney for senate seat in Utah, the man he called the dumbest and worst candidate in history during the 2016 presidential campaign. Can't the man just make up his mind? ...
Trump hopes Oprah will run for president to ridicule her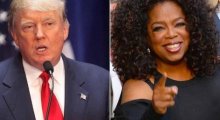 Another day, another Tweet. Same Trump. The latest tweet comes as a response to Oprah's statements in 60 Minutes.
Iranian plane with 65 people on board still not found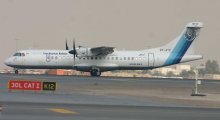 The Aseman Airlines plane that disappeared from radar screens yesterday is still lost, rescue teams are yet to find it. The plane got lost yesterday 50 minutes after the start of its journey from Tehran to Yasuj. The plane most likely went down in the mountains which makes it difficult to find the wreckage.
Mitt Romney to run for a U.S. Senate seat in Utah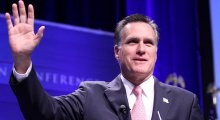 While no official announcements have yet been made, according to sources familiar with Romney's plans, the former presidential nominee will be running for a US senate seat in Utah.