Virginia's famous "middle-finger-cyclist" just got fired

On October 28, Juli Briskman, a Virginia cyclist, was photographed showing her middle finger at Trump's motorcade as it drove past her. Now she's been fired by her company, Akima L.L.C.
She raised her middle finger after she had seen Trump's motorcade going past her. She said that it was a totally spontaneous gesture, something most of us could imagine doing when seeing Trump.
"I just got angry," she explained. Angry about what Trump's administration is doing - health insurance, deportations, etc. "I lifted my arm and started flipping him off. I started thinking, You're golfing again when there is so much going on right now," she continued. At the time of the incident, Trump's motorcade was just leaving the Trump National Golf Course in Sterling, Va.
On October 30, Briskman, still unidentified by the journalists at that time, went to his employers HR office and asked "Have you heard about the bike woman? You're going to have to look that up. It's me."
Next day she was told that "We have chosen to separate from you," because it could hurt their business, considering their work is related to government contracts.
Well, she got fired. But from positive side, she will most likely have no problems securing a next, better job.
---
more in Breaking News
Trump as undecisive as ever, after cancelling the date he really wanted to go on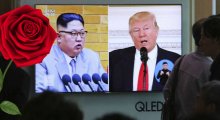 Trump told reporters that the summit on June 12 might still happen, that he's still open to it, AFTER he cancelled it himself. So you asked the girl out but being afraid she would cancel on you, you cancel yourself. And the next day you decide to tell her that yes, I cancelled the date, but if you chase me, I might still be willing to go out with you if you crawl and beg.
Abortions blamed for school shootings? Only in America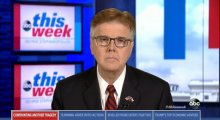 But abortions aren't the only culprits. There's also removal of religion from schools, too many entrances to schools, unarmed teachers, irresponsible gun owners, and violent video games.
Casino stocks rally after the U.S. Supreme Court struck down a federal law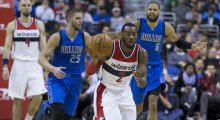 Casino stocks in the US soar after the U.S Supreme Court struck down a law that forbid gambling on individual sporting events. Stocks of a number of different gambling corporations jumped after the ne...
When University loses weapons-grade plutonium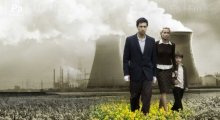 It's one of those one of a kind stories. According to news agencies, Idaho State University was fined $8,500 for losing track of a small amount of plutonium 239.
Mueller says no to Trump's request to answer questions in writing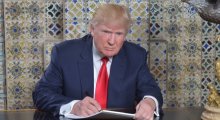 Trump's legal team, together with the new addition to it, former New York Mayor Rudy Giuliani, requested that special counsel Robert Mueller would allow Trump to answer questions from investigators in writing, a request that Mueller's office has rejected (for a good reason).