Virginia's famous "middle-finger-cyclist" just got fired

On October 28, Juli Briskman, a Virginia cyclist, was photographed showing her middle finger at Trump's motorcade as it drove past her. Now she's been fired by her company, Akima L.L.C.
She raised her middle finger after she had seen Trump's motorcade going past her. She said that it was a totally spontaneous gesture, something most of us could imagine doing when seeing Trump.
"I just got angry," she explained. Angry about what Trump's administration is doing - health insurance, deportations, etc. "I lifted my arm and started flipping him off. I started thinking, You're golfing again when there is so much going on right now," she continued. At the time of the incident, Trump's motorcade was just leaving the Trump National Golf Course in Sterling, Va.
On October 30, Briskman, still unidentified by the journalists at that time, went to his employers HR office and asked "Have you heard about the bike woman? You're going to have to look that up. It's me."
Next day she was told that "We have chosen to separate from you," because it could hurt their business, considering their work is related to government contracts.
Well, she got fired. But from positive side, she will most likely have no problems securing a next, better job.
---
more in Breaking News
Can drinking help you have a longer life?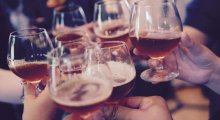 During a meeting of the American Association for the Advancement of Science a study was presented that shows how moderate drinking can lead to longer life.
Trump endorses the dumbest and worst candidate in history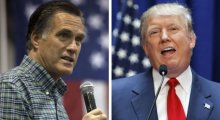 Trump has just endorsed Mitt Romney for senate seat in Utah, the man he called the dumbest and worst candidate in history during the 2016 presidential campaign. Can't the man just make up his mind? ...
Trump hopes Oprah will run for president to ridicule her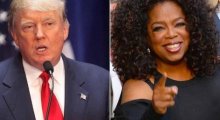 Another day, another Tweet. Same Trump. The latest tweet comes as a response to Oprah's statements in 60 Minutes.
Iranian plane with 65 people on board still not found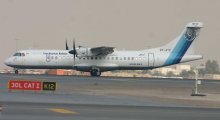 The Aseman Airlines plane that disappeared from radar screens yesterday is still lost, rescue teams are yet to find it. The plane got lost yesterday 50 minutes after the start of its journey from Tehran to Yasuj. The plane most likely went down in the mountains which makes it difficult to find the wreckage.
Mitt Romney to run for a U.S. Senate seat in Utah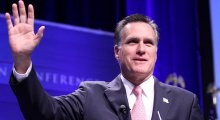 While no official announcements have yet been made, according to sources familiar with Romney's plans, the former presidential nominee will be running for a US senate seat in Utah.