Virginia's famous "middle-finger-cyclist" just got fired

On October 28, Juli Briskman, a Virginia cyclist, was photographed showing her middle finger at Trump's motorcade as it drove past her. Now she's been fired by her company, Akima L.L.C.
She raised her middle finger after she had seen Trump's motorcade going past her. She said that it was a totally spontaneous gesture, something most of us could imagine doing when seeing Trump.
"I just got angry," she explained. Angry about what Trump's administration is doing - health insurance, deportations, etc. "I lifted my arm and started flipping him off. I started thinking, You're golfing again when there is so much going on right now," she continued. At the time of the incident, Trump's motorcade was just leaving the Trump National Golf Course in Sterling, Va.
On October 30, Briskman, still unidentified by the journalists at that time, went to his employers HR office and asked "Have you heard about the bike woman? You're going to have to look that up. It's me."
Next day she was told that "We have chosen to separate from you," because it could hurt their business, considering their work is related to government contracts.
Well, she got fired. But from positive side, she will most likely have no problems securing a next, better job.
---
more in Breaking News
Coca-Cola is looking into weed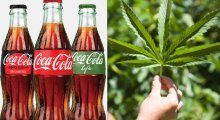 According to a statement from the company, Coca-Cola is considering using the non-psychoactive CBD in some of their beverages.
Woodward vs Trump - is there even a choice?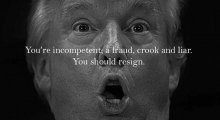 Bob Woodward's book, "Fear: Trump in the White House," that is about the be released September 11, has already started to cause problems for the Trump administration.
California Passes Net Neutrality Bill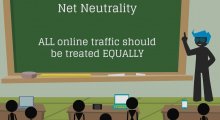 While Net Neutrality laws were repealed on December 14, 2017 in the United States, and took effect on June 11, 2018 (although a U.S. Senate vote to upheld the regulation), California's net neutrality bill has just taken a major victory after the bill, S.B. 822, received a majority of votes in the Senate.
The end of Superdelegates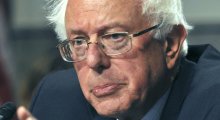 On Saturday a decision was made to significantly reduce the power of superdelegates. The vote at The Democratic National Committee was pushed by Bernie Sanders and DNC Chairman Tom Perez.
A retired Navy admiral asks Trump to revoke his security clearance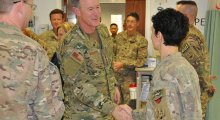 William H. McRaven, a retired Navy admiral, has asked Trump to revoke his security clearance. The admiral who also oversaw the raid back in 2011 that killed Osama bin Laden, asked that in solidarity with former CIA director James Brennan whose security clearance was revoked Wednesday.