Virginia's famous "middle-finger-cyclist" just got fired

On October 28, Juli Briskman, a Virginia cyclist, was photographed showing her middle finger at Trump's motorcade as it drove past her. Now she's been fired by her company, Akima L.L.C.
She raised her middle finger after she had seen Trump's motorcade going past her. She said that it was a totally spontaneous gesture, something most of us could imagine doing when seeing Trump.
"I just got angry," she explained. Angry about what Trump's administration is doing - health insurance, deportations, etc. "I lifted my arm and started flipping him off. I started thinking, You're golfing again when there is so much going on right now," she continued. At the time of the incident, Trump's motorcade was just leaving the Trump National Golf Course in Sterling, Va.
On October 30, Briskman, still unidentified by the journalists at that time, went to his employers HR office and asked "Have you heard about the bike woman? You're going to have to look that up. It's me."
Next day she was told that "We have chosen to separate from you," because it could hurt their business, considering their work is related to government contracts.
Well, she got fired. But from positive side, she will most likely have no problems securing a next, better job.
---
more in Breaking News
Drugmakers are stockpiling drugs in preparation for a messy Brexit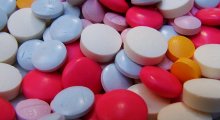 Two drugmakers, Swiss Novartis and French Sanofi, said on Wednesday that they are stockpiling drugs in preparation for a messy Brexit. Meaning for the possibility that Britain leaves EU without a proper Brexit deal.
According to Trump...you need an ID to buy groceries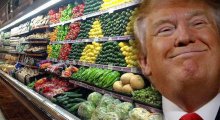 During a rally in Florida Donald Trump said that you need a picture ID card to buy groceries in the United States.
Trump becomes the kid next door 2.0 after his ego is hit
Trump has always been able to show his true face from the worst possible angle, but before today he hasn't shown us the shouting bitch on Facebook side. But nobody should actually be surprised now that this has happened.
Trump about Harley-Davidson: If it moves operations overseas, they will be taxed like never before!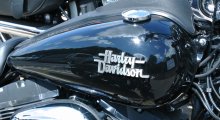 Harley Davidson's CEO Matthew S Levatich announced that the company will be moving part of its operation overseas. Trump's answer is as usually, the one of an eight-year-old bully.
The U.S. and South Korea call off military exercises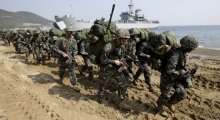 The U.S. and South Korea have indefinitely suspended joint military exercises on the border of North Korea. That's part of the agreement that Trump made in Singapore with the North Korean Leader Kim Jong-un.