B.o.B to send himself to space, permanently, needs $200 000

Or to be precise, yesterday he was asking for $200 000 on his Gofundme page. Today he seems to have realized that space travel, paraphrasing our big leader Donald Trump, is more complicated than he thought, who knew? So today is seems to have increased his initial ask of $200 000 to $1 million. So far, 89 people have donated a total sum of $2506. Some people in the comments section of the donation page are promising to donate $1000 if B.o.B goes to space and stays there, permanently. Ah yes, I think I never mentioned, I did lie in the beginning, although I assume you already knew that. However, if not, unfortunately the goal is not to send Bob to to space, but instead, on his Gofundme page he's asking for
"Help to support B.o.B purchase and launch one, if not multiple, satellites into space. He's donated 1k to the cause to get it going,"
....ah, so $1k out of $2.5k currently was raised by the man himself, that makes sense...
" and will be keeping you updated with step-by-step documentation of the process! Help B.o.B find the curve!"
Yes, Boooob is trying to launch a rocket to space, carrying a sattelite or a few (although, we can't be sure, maybe his satellites will be flying like birds by themselves), to prove, ...... wait for it ........ , to prove that earth is flat once is and for all!
Inflation is big though, yesterday Boob was asking for $200k, today $1 million, I wonder what the number might be by the end of the week.
It's not Boob's new revelation.
He's known earth is flat already a long time
. But as nobody, except for flat earthers community, is willing to take him seriously now, he's decided to send up a satellite to prove he is right. Satellite that costs....well, who cares, $200k, $1million, maybe....batshit.
And the very minimum, if you decide to donate to Bob, you'll be helping him keep the lights on. As numerous people have already proven, the flat is round, and if you wanted to, everyone could prove it for around $100 or slightly more.
---
more in Breaking News
Rep. Steve King does his best to look like a fool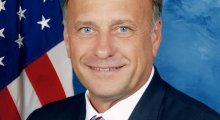 Google CEO Sundar Pichai had to answer a bunch on different questions at a House Judiciary Committee hearing on Tuesday. Among the people questioning him was Rep. Steve King (R-Iowa) who asked Pichai for example why his 7-year-old granddaughter had seen a photo of the congressman with inappropriate language while playing a game on her iPhone.
Japan cyber security minister has never used a computer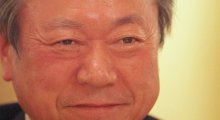 Stranger things have happened, I guess, but based on the latest news, Japan cyber security minister Yoshitaka Sakurada has never used a computer and doesn't even really know what an USB drive is.
Trump fires Sessions for not ending the Russia probe againts him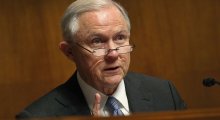 While Trump would probably disagree with everything here, that's exactly what he did. Of course, he would probably say that he didn't fire anyone, but Sessions submitted his resignation letter himself. Which is true, but we all know how things like this are being done. He would also probably say that Session wasn't sent away because of the probe but because he was doing bad job in general. And, of course, he would most definitely lie about his own lies.
British business leaders call for a second Brexit vote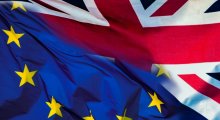 At least 60 British business leaders have signed a letter calling for a second Brexit vote. The letter that was published in the Sunday Times has signatures from James Daunt (Waterstones book store), Mark Selby (Wahaca restaurant).
Guns don't kill people? Yes, they do!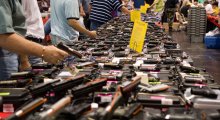 There is a popular saying among people who like guns - guns don't kill people, people do. But that might not be so true after all. According to a recent study, 8300 KIDS end up in the ER each year in the United States due to gun-related injuries.