B.o.B to send himself to space, permanently, needs $200 000

Or to be precise, yesterday he was asking for $200 000 on his Gofundme page. Today he seems to have realized that space travel, paraphrasing our big leader Donald Trump, is more complicated than he thought, who knew? So today is seems to have increased his initial ask of $200 000 to $1 million. So far, 89 people have donated a total sum of $2506. Some people in the comments section of the donation page are promising to donate $1000 if B.o.B goes to space and stays there, permanently. Ah yes, I think I never mentioned, I did lie in the beginning, although I assume you already knew that. However, if not, unfortunately the goal is not to send Bob to to space, but instead, on his Gofundme page he's asking for
"Help to support B.o.B purchase and launch one, if not multiple, satellites into space. He's donated 1k to the cause to get it going,"
....ah, so $1k out of $2.5k currently was raised by the man himself, that makes sense...
" and will be keeping you updated with step-by-step documentation of the process! Help B.o.B find the curve!"
Yes, Boooob is trying to launch a rocket to space, carrying a sattelite or a few (although, we can't be sure, maybe his satellites will be flying like birds by themselves), to prove, ...... wait for it ........ , to prove that earth is flat once is and for all!
Inflation is big though, yesterday Boob was asking for $200k, today $1 million, I wonder what the number might be by the end of the week.
It's not Boob's new revelation.
He's known earth is flat already a long time
. But as nobody, except for flat earthers community, is willing to take him seriously now, he's decided to send up a satellite to prove he is right. Satellite that costs....well, who cares, $200k, $1million, maybe....batshit.
And the very minimum, if you decide to donate to Bob, you'll be helping him keep the lights on. As numerous people have already proven, the flat is round, and if you wanted to, everyone could prove it for around $100 or slightly more.
---
more in Breaking News
Southwest Airlines Flight 1380 passengers receive $5000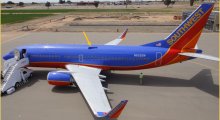 Southwest Airlines Flight 1380 passengers, or at least some of them, have received a check for $5000 after experiencing an engine failure that ended with emergency landing in Philadelphia.
Karen McDougal, Trump's playbunny, free to tell her story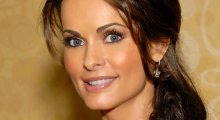 The former Playboy Playmate Karen McDougal who allegedly had an affair with Trump but had a contract which did not allow to speak up about the affair, is now free to tell her story after she reached a settlement with AMI (American Media Inc.).
Nibiru is on it's way to Earth again, doomsayers say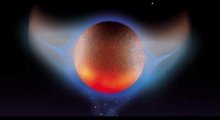 The end of days has been predicted for decades now, with one of the most famous date behind was Dec 21, 2012, when Nibiru, or Planet X, was supposed to hit Earth.
Trump's climate change denying EPA rolls back Obama era car emissions standards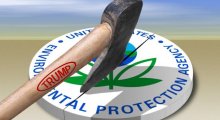 Scott Pruit, the Administrator of Environmental Protection Agency (EPA), announced yesterday that he will be revoking Obama-era car emission standards. Standards set by Obama administration would have required cars and light trucks in the United States to average more than 50 miles per gallon by 2025.
Fake weed, Synthetic cannabinoids, kill two in Illinois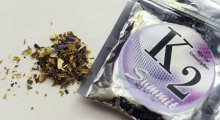 Synthetic cannabinoids have been tied to at least 2 deaths among the 56 cases of severe bleeding in central Illinois. The users of the drug, often also referred to as fake week, K2, or Spice, were hospitalized due to coughing up of blood, bloody nose, blood in urin, and bleeding gums among other symptoms.