Donald Trump Jr. to give up Secret Service protection? Please don't

According to New York Times and Washington Post, Donald Trump Jr. wants to give up Secret Service protection due to lack of privacy.
Catherine Milhoan, Secret Service spokeswoman, when asked about it, said that "To ensure the safety and security of our protectees and their families, we will not confirm who is currently receiving Secret Service protection."
But according to the papers, they have talked to a close friend of Junior and according to him, he's been talking about getting rid of the 24/7 protection for weeks now.
After hearing about it, a number of former Secret Service officials have strongly recommended him to reconsider his choice, some calling the decision even shocking.
While it's true that the
Secret Service has problems with protecting the entire Trump family and entourage
, and that just the Secret Service budget's increased bits could feed most of New York's homeless people, it's also true that the president's family must be protected, no matter what.
It's one thing that if Junior would lose protection, he would put himself in jeopardy, but it's another thing what it could do to Trump. With the man being a president and all, with his ego as big as it is, with his actions as unacceptable as they are already now, imagine if he was blackmailed through Junior's well-being. Trump is a man who would do anything in this situation. And yes, most fathers would do anything for their sons, but it's Trump we are talking about, and that would be dangerous. Really dangerous. While nobody would want Junior or any other human being to get hurt, the problem with him is what the possibility of leaving him without protection could possibly do to United States, and the world.
Just something to think about.
---
more in Breaking News
Britain marches for second referendum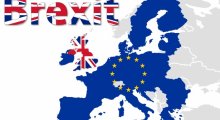 Up to 700 000 protesters marched to London's Parliament Square on Saturday, demanding a new referendum on Brexit and/or to have a say on the final Brexit deal with the EU. While the police was not able to estimate the size of the crowd, it's likely it was up to 700 000.
Another day, another stupid announcement from Trump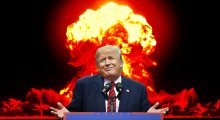 The wannabe president-businessman Trump announced yesterday that he is now pulling out of nuclear arms treaty.
Coca-Cola is looking into weed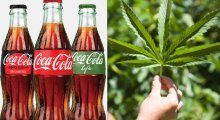 According to a statement from the company, Coca-Cola is considering using the non-psychoactive CBD in some of their beverages.
Woodward vs Trump - is there even a choice?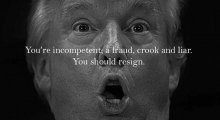 Bob Woodward's book, "Fear: Trump in the White House," that is about the be released September 11, has already started to cause problems for the Trump administration.
California Passes Net Neutrality Bill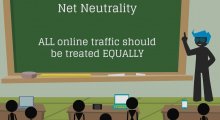 While Net Neutrality laws were repealed on December 14, 2017 in the United States, and took effect on June 11, 2018 (although a U.S. Senate vote to upheld the regulation), California's net neutrality bill has just taken a major victory after the bill, S.B. 822, received a majority of votes in the Senate.