Donald Trump Jr. to give up Secret Service protection? Please don't

According to New York Times and Washington Post, Donald Trump Jr. wants to give up Secret Service protection due to lack of privacy.
Catherine Milhoan, Secret Service spokeswoman, when asked about it, said that "To ensure the safety and security of our protectees and their families, we will not confirm who is currently receiving Secret Service protection."
But according to the papers, they have talked to a close friend of Junior and according to him, he's been talking about getting rid of the 24/7 protection for weeks now.
After hearing about it, a number of former Secret Service officials have strongly recommended him to reconsider his choice, some calling the decision even shocking.
While it's true that the
Secret Service has problems with protecting the entire Trump family and entourage
, and that just the Secret Service budget's increased bits could feed most of New York's homeless people, it's also true that the president's family must be protected, no matter what.
It's one thing that if Junior would lose protection, he would put himself in jeopardy, but it's another thing what it could do to Trump. With the man being a president and all, with his ego as big as it is, with his actions as unacceptable as they are already now, imagine if he was blackmailed through Junior's well-being. Trump is a man who would do anything in this situation. And yes, most fathers would do anything for their sons, but it's Trump we are talking about, and that would be dangerous. Really dangerous. While nobody would want Junior or any other human being to get hurt, the problem with him is what the possibility of leaving him without protection could possibly do to United States, and the world.
Just something to think about.
---
more in Breaking News
Chelsea Manning to run for U.S. Senate in Maryland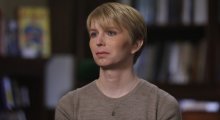 Chelsea Manning has filed her candidacy to run for U.S. Senate in Maryland, challenging Sen. Benjamin L. Cardin in this year's election. She'll be running as a democrat.
Farage suggests a second Brexit referendum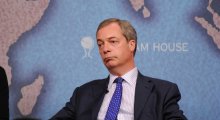 Nigel Farage suggested yesterday that a second EU referendum should be held, should the parliament reject the current Brexit deal negotiated with the EU. His call comes as a surprise to many, considering he has always been pro-Brexit, and actually still is.
Trump grumpy about Obama deal that was actually made by Bush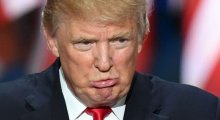 Trump has just just cancelled his trip to London to open the new billion dollar embassy. It would have been his first official trip to UK as a president. He said that Obama Administration had sold the best located embassy for nothing to build a new one which is located in a worse place.
Disgraced Sheriff Joe Arpaio shows his true EQ/IQ once again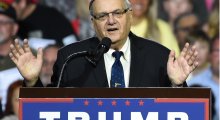 Just as you thought it might be over, another person brings up the topic of Obama's birth certificate. Thank you for that, formerly known as disgraced sheriff Joe Arpaio, now the Senate candidate.
US firm to launch "no find, no fee" search for MH370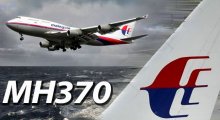 A private tech company Ocean Infinity has just landed a contract with the Malaysian government to search for the flight MH370 that went missing in March 2014. The contract is "no-find, no-fee" which means that if the company is unable to find the plane, they won't get paid.