Listening to happy music can lead to increased creativity

According to a recent study, listening to uplifting music while working can actually lead to increased creativity. According to the results, happy, positive-sounding music, can give a person a noticeable boost compared to say, sad music.
During the study the "test subjects" were divided into four groups and participants in each group were played a different kind of music. The groups' music had either positive or negative valence, with either high or low in arousal. Additionally there was also a 'control group' who didn't listen to any music at all.
After the participants had listened to the music, they had to take a test to check how creative they are. Whether they are capable of coming up with novel ideas and come up with more than one solution to one problem.
The results? The group that listened to happy music, such as the Spring movement of Vivaldiļæ½s The Four Seasons, scored higher in divergent thinking (coming up with multiple solutions), however, not on convergent thinking (coming up with a single correct answer).
---
more in Breaking News
Japan cyber security minister has never used a computer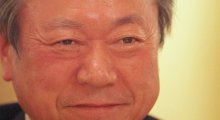 Stranger things have happened, I guess, but based on the latest news, Japan cyber security minister Yoshitaka Sakurada has never used a computer and doesn't even really know what an USB drive is.
Trump fires Sessions for not ending the Russia probe againts him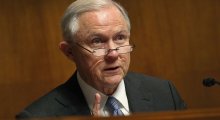 While Trump would probably disagree with everything here, that's exactly what he did. Of course, he would probably say that he didn't fire anyone, but Sessions submitted his resignation letter himself. Which is true, but we all know how things like this are being done. He would also probably say that Session wasn't sent away because of the probe but because he was doing bad job in general. And, of course, he would most definitely lie about his own lies.
British business leaders call for a second Brexit vote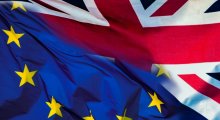 At least 60 British business leaders have signed a letter calling for a second Brexit vote. The letter that was published in the Sunday Times has signatures from James Daunt (Waterstones book store), Mark Selby (Wahaca restaurant).
Guns don't kill people? Yes, they do!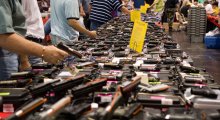 There is a popular saying among people who like guns - guns don't kill people, people do. But that might not be so true after all. According to a recent study, 8300 KIDS end up in the ER each year in the United States due to gun-related injuries.
Indonesian airliner crashes into the sea, 188 passengers feared dead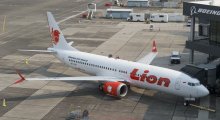 An Indonesian airliner, The Lion Air Boeing 737 MAX 8, has crashed into the sea, most likely killing all 188 passengers and crew. The plane crashed just 13 minutes after taking off from Jakarta. The plane was flying to Pangkal Pinang.