French election results due today after 6pm GMT

French elections are taking place today, the poll stations opened at 8am and close at 7pm (or 8 pm in some big cities) local time. Early results are expected soon after, at around 6pm GMT.
The two choices that made it through the first round of 11 candidates in April 23 can't be much more different - centrist Emmanuel Macron, pro-business and pro-EU candidate and far-right nationalist Marine Le Pen who is anti-EU, anti-immigration, anti-....
What the two candidates agree on is that big changes are needed, but the required changes are very different in the eyes of the two candidates. In addition to EU and immigration topics, Le Pen wants to renationalise French debt, and cut the pension age to 60. Macron intends to make the public sector smaller by cutting 120 000 jobs and reduce public spending with that.
When it comes to future tax plans, Macron has promised to reduce corporation tax from 33.3% to 25% to help attract talented professionals and jobs to
France
. He also wants to exonerate roughly 80% of households from property tax. Le Pen wants to introduce a new tax to prevent foreign employees from being hired.
"We will apply national priority on employment through an additional tax on all new contracts for foreign employees,"
she said.
While pre-election polls are suggesting that the candidate who is more likely to win is Macron, it's far from sure, especially remembering the recent elections in the US where Hillary was the favorite.
---
more in Breaking News
Can drinking help you have a longer life?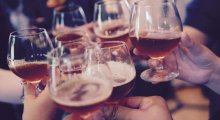 During a meeting of the American Association for the Advancement of Science a study was presented that shows how moderate drinking can lead to longer life.
Trump endorses the dumbest and worst candidate in history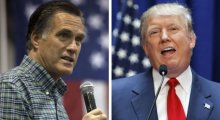 Trump has just endorsed Mitt Romney for senate seat in Utah, the man he called the dumbest and worst candidate in history during the 2016 presidential campaign. Can't the man just make up his mind? ...
Trump hopes Oprah will run for president to ridicule her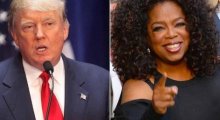 Another day, another Tweet. Same Trump. The latest tweet comes as a response to Oprah's statements in 60 Minutes.
Iranian plane with 65 people on board still not found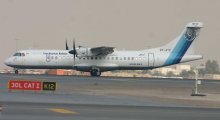 The Aseman Airlines plane that disappeared from radar screens yesterday is still lost, rescue teams are yet to find it. The plane got lost yesterday 50 minutes after the start of its journey from Tehran to Yasuj. The plane most likely went down in the mountains which makes it difficult to find the wreckage.
Mitt Romney to run for a U.S. Senate seat in Utah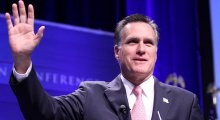 While no official announcements have yet been made, according to sources familiar with Romney's plans, the former presidential nominee will be running for a US senate seat in Utah.