French election results due today after 6pm GMT

French elections are taking place today, the poll stations opened at 8am and close at 7pm (or 8 pm in some big cities) local time. Early results are expected soon after, at around 6pm GMT.
The two choices that made it through the first round of 11 candidates in April 23 can't be much more different - centrist Emmanuel Macron, pro-business and pro-EU candidate and far-right nationalist Marine Le Pen who is anti-EU, anti-immigration, anti-....
What the two candidates agree on is that big changes are needed, but the required changes are very different in the eyes of the two candidates. In addition to EU and immigration topics, Le Pen wants to renationalise French debt, and cut the pension age to 60. Macron intends to make the public sector smaller by cutting 120 000 jobs and reduce public spending with that.
When it comes to future tax plans, Macron has promised to reduce corporation tax from 33.3% to 25% to help attract talented professionals and jobs to
France
. He also wants to exonerate roughly 80% of households from property tax. Le Pen wants to introduce a new tax to prevent foreign employees from being hired.
"We will apply national priority on employment through an additional tax on all new contracts for foreign employees,"
she said.
While pre-election polls are suggesting that the candidate who is more likely to win is Macron, it's far from sure, especially remembering the recent elections in the US where Hillary was the favorite.
---
more in Breaking News
Trump about Harley-Davidson: If it moves operations overseas, they will be taxed like never before!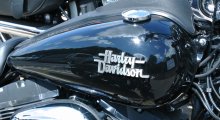 Harley Davidson's CEO Matthew S Levatich announced that the company will be moving part of its operation overseas. Trump's answer is as usually, the one of an eight-year-old bully.
The U.S. and South Korea call off military exercises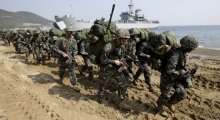 The U.S. and South Korea have indefinitely suspended joint military exercises on the border of North Korea. That's part of the agreement that Trump made in Singapore with the North Korean Leader Kim Jong-un.
Elon Musk to build build high-speed Chicago airport link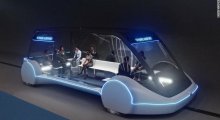 Boring Company, another one of Elon Musk's ventures, is planning to build a high-speed transportation link to the Chicago's airport that will be powered by batteries and gets people to and from the airport three or four times faster (at a speed of up to 150 miles per hour).
Tesla to lay off 3500 workers to eliminate bureaucracy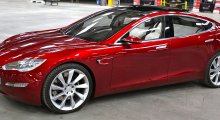 Tesla and Elon Musk have been in the news a lot lately with different stories - from innovation to genius of Musk, from ramblings of Musk to how Tesla can't keep up with their promises. So news about pretty much everything.
When two dictators meet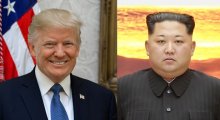 As praised by Fox News, the meeting of two dictators is currently in progress and what do two dictators do when they meet each other? They praise each other with overwhelming compliments.