French election results due today after 6pm GMT

French elections are taking place today, the poll stations opened at 8am and close at 7pm (or 8 pm in some big cities) local time. Early results are expected soon after, at around 6pm GMT.
The two choices that made it through the first round of 11 candidates in April 23 can't be much more different - centrist Emmanuel Macron, pro-business and pro-EU candidate and far-right nationalist Marine Le Pen who is anti-EU, anti-immigration, anti-....
What the two candidates agree on is that big changes are needed, but the required changes are very different in the eyes of the two candidates. In addition to EU and immigration topics, Le Pen wants to renationalise French debt, and cut the pension age to 60. Macron intends to make the public sector smaller by cutting 120 000 jobs and reduce public spending with that.
When it comes to future tax plans, Macron has promised to reduce corporation tax from 33.3% to 25% to help attract talented professionals and jobs to
France
. He also wants to exonerate roughly 80% of households from property tax. Le Pen wants to introduce a new tax to prevent foreign employees from being hired.
"We will apply national priority on employment through an additional tax on all new contracts for foreign employees,"
she said.
While pre-election polls are suggesting that the candidate who is more likely to win is Macron, it's far from sure, especially remembering the recent elections in the US where Hillary was the favorite.
---
more in Breaking News
As Business Advisory Councils members quit, Trump says it was his decision to dissolve the councils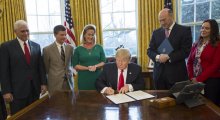 Another day, still the same Trump. As members of Trump's Business Councils quit, both from Manufacturing Council and Strategic and Policy Forum, Trump tweeted: Rather than putting pressure on the businesspeople of the Manufacturing Council & Strategy & Policy Forum, I am ending both. Thank you all!
Manafort's home raided by FBI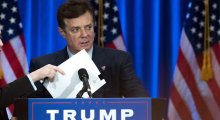 Washington Post reports that on the night of July 26 FBI agents raided the home of Paul Manafort, the former campaign chairman of President Trump.
US to cut nicotine level in cigarettes?
A proposal by the U.S. Food and Drug Administration was unveiled on Friday. The government proposes cutting nicotine level in cigarettes to non-addictive.
California growing eight times as much marijuana than actually consumed?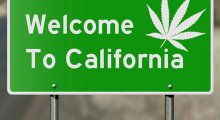 According to a recent revelation by the Los Angeles Times, the marijuana growers in California might be growing eight times more marijuana than people are (legally) consuming.
A group of Republicans ask for a new special counsel to investigate Clinton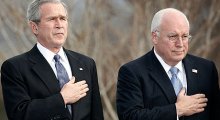 As a group of Republicans wants a separate special counsel to investigate Hillary Clinton and James Comey, maybe Democrats should get back to investigating former president George W. Bush and consider handing him over to ICC.