French election results due today after 6pm GMT

French elections are taking place today, the poll stations opened at 8am and close at 7pm (or 8 pm in some big cities) local time. Early results are expected soon after, at around 6pm GMT.
The two choices that made it through the first round of 11 candidates in April 23 can't be much more different - centrist Emmanuel Macron, pro-business and pro-EU candidate and far-right nationalist Marine Le Pen who is anti-EU, anti-immigration, anti-....
What the two candidates agree on is that big changes are needed, but the required changes are very different in the eyes of the two candidates. In addition to EU and immigration topics, Le Pen wants to renationalise French debt, and cut the pension age to 60. Macron intends to make the public sector smaller by cutting 120 000 jobs and reduce public spending with that.
When it comes to future tax plans, Macron has promised to reduce corporation tax from 33.3% to 25% to help attract talented professionals and jobs to
France
. He also wants to exonerate roughly 80% of households from property tax. Le Pen wants to introduce a new tax to prevent foreign employees from being hired.
"We will apply national priority on employment through an additional tax on all new contracts for foreign employees,"
she said.
While pre-election polls are suggesting that the candidate who is more likely to win is Macron, it's far from sure, especially remembering the recent elections in the US where Hillary was the favorite.
---
more in Breaking News
Elon Musk to help get Puerto Rico's Lights Back on?
Elon musk tweeted on Thursday that Tesla can help Puerto Rico with a long-term solution in getting the island's lights back on, by rebuilding Puerto Rico's electrical grid which was devastated by the recent hurricanes, specifically hurricane Maria, which struck on Sept. 20.
When Anti-abortion congressman urges mistress to get an abortion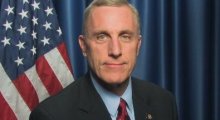 Post-Gazette reported that a Pennsylvania Republican who's always been anti-abortion, as his voting record confirms, told his mistress to get an abortion.
Is Jared Kushner dangerously inadequate or simply lying?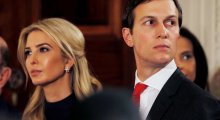 With Trump family you can never know. Lying, or presenting alternative facts as they like to say, is a family thing, Trump family thing. But when those same people also seem to be totally inadequate when doing the simplest of tasks, that should get people worried.
B.o.B to send himself to space, permanently, needs $200 000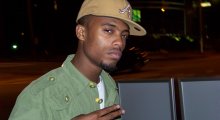 Or to be precise, yesterday he was asking for $200 000 on his Gofundme page. Today he seems to have realized that space travel, paraphrasing our big leader Donald Trump, is more complicated than he thought, who knew?
Jared Kushner did Hillary Clinton?
Jared Kushners lawyer acknowledged on Sunday that Kushner, Trumps son-in-law, did Hillary Clinton, in the sense that....he used his personal email account when conducting official government business.