French election results due today after 6pm GMT

French elections are taking place today, the poll stations opened at 8am and close at 7pm (or 8 pm in some big cities) local time. Early results are expected soon after, at around 6pm GMT.
The two choices that made it through the first round of 11 candidates in April 23 can't be much more different - centrist Emmanuel Macron, pro-business and pro-EU candidate and far-right nationalist Marine Le Pen who is anti-EU, anti-immigration, anti-....
What the two candidates agree on is that big changes are needed, but the required changes are very different in the eyes of the two candidates. In addition to EU and immigration topics, Le Pen wants to renationalise French debt, and cut the pension age to 60. Macron intends to make the public sector smaller by cutting 120 000 jobs and reduce public spending with that.
When it comes to future tax plans, Macron has promised to reduce corporation tax from 33.3% to 25% to help attract talented professionals and jobs to
France
. He also wants to exonerate roughly 80% of households from property tax. Le Pen wants to introduce a new tax to prevent foreign employees from being hired.
"We will apply national priority on employment through an additional tax on all new contracts for foreign employees,"
she said.
While pre-election polls are suggesting that the candidate who is more likely to win is Macron, it's far from sure, especially remembering the recent elections in the US where Hillary was the favorite.
---
more in Breaking News
Trump wants Washington Post reporter fired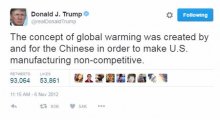 Trump called for a Washington Post reporter to be fired for a (almost) misleading tweet which the reporter deleted just 20 minutes later.
Musk's mega-battery activated, in 60 days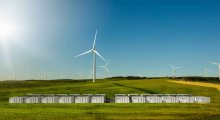 In September Musk made a bet on Twitter, saying that he can solve the power problem in South Australia in 100 days, or it will be built free of charge. The countdown to 100 days started on September 30. Now, after just 60 days, the project has been completed.
Another whackjob set to prove the earth is flat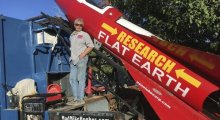 The number of people who haven't heard about the theory that the earth is flat is decreasing every day, since the controversial topic has been in the news quite a bit lately. Around two months ago...
Spain ready to consider giving Catalonia greater fiscal autonomy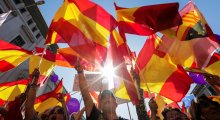 In hopes to soften the crises brought on by the referendum in Catalonia last month that culminated in unilateral declaration of independence (for a moment), Spain is now ready to discuss giving Catalonia greater fiscal autonomy.
End of days coming this weekend, numerologists claim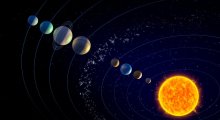 If the news about the upcoming doomsdays would have been true, the world would have ended at least a dozen of times already. But last I checked, we're still here. However, that doesn't mean that the conspiracy theorists couldn't come up with dozens of new dates and the latest "prediction" has been made for this weekend.