Stephen Fry investigated for blasphemy

Stephen John Fry, an English comedian, is investigated for alleged blasphemy in the Republic of Ireland after a claim was made by a viewer saying that Fry's comments on TV were blasphemous.
If found guilty, Fry could be charged with a criminal offence under Defamation Act.
In the Republic of Ireland blasphemy is prohibited
, or to be more specific, banning blasphemy is actually mandated by the Constitution of the Republic of Ireland. The law prohibits people from publicising
"matter that is grossly abusive or insulting in relation to matters held sacred by any religion, thereby causing outrage among a substantial number of the adherents of that religion".
What did Stephen Fry say? He simply asked why he should
"respect a capricious, mean-minded, stupid god who creates a world.... full of injustice".
He also added that
"the god who created this universe, if it was created by god, is quite clearly a maniac, an utter maniac, totally selfish".
So either god's a maniac, or
god does not exist
.
He said that when he appeared on The Meaning of Life back in February 2015. The complaint to police was made the same month, and now, two years later, the case is back on and police is said to be looking into the complaint.
The penalty for blasphemy in Ireland carries a maximum penalty of £22,000.
While it's not very likely that Fry will be prosecuted, considering no publicised cases of blasphemy have been brought before court sine the introduction of the law in 2009, should it happen, it could be considered to big blow to even the idea of free speech in the otherwise
beautiful country of Ireland
.
---
more in Breaking News
Trump about Harley-Davidson: If it moves operations overseas, they will be taxed like never before!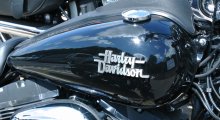 Harley Davidson's CEO Matthew S Levatich announced that the company will be moving part of its operation overseas. Trump's answer is as usually, the one of an eight-year-old bully.
The U.S. and South Korea call off military exercises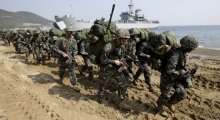 The U.S. and South Korea have indefinitely suspended joint military exercises on the border of North Korea. That's part of the agreement that Trump made in Singapore with the North Korean Leader Kim Jong-un.
Elon Musk to build build high-speed Chicago airport link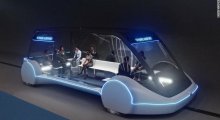 Boring Company, another one of Elon Musk's ventures, is planning to build a high-speed transportation link to the Chicago's airport that will be powered by batteries and gets people to and from the airport three or four times faster (at a speed of up to 150 miles per hour).
Tesla to lay off 3500 workers to eliminate bureaucracy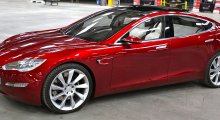 Tesla and Elon Musk have been in the news a lot lately with different stories - from innovation to genius of Musk, from ramblings of Musk to how Tesla can't keep up with their promises. So news about pretty much everything.
When two dictators meet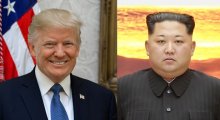 As praised by Fox News, the meeting of two dictators is currently in progress and what do two dictators do when they meet each other? They praise each other with overwhelming compliments.