Stephen Fry investigated for blasphemy

Stephen John Fry, an English comedian, is investigated for alleged blasphemy in the Republic of Ireland after a claim was made by a viewer saying that Fry's comments on TV were blasphemous.
If found guilty, Fry could be charged with a criminal offence under Defamation Act.
In the Republic of Ireland blasphemy is prohibited
, or to be more specific, banning blasphemy is actually mandated by the Constitution of the Republic of Ireland. The law prohibits people from publicising
"matter that is grossly abusive or insulting in relation to matters held sacred by any religion, thereby causing outrage among a substantial number of the adherents of that religion".
What did Stephen Fry say? He simply asked why he should
"respect a capricious, mean-minded, stupid god who creates a world.... full of injustice".
He also added that
"the god who created this universe, if it was created by god, is quite clearly a maniac, an utter maniac, totally selfish".
So either god's a maniac, or
god does not exist
.
He said that when he appeared on The Meaning of Life back in February 2015. The complaint to police was made the same month, and now, two years later, the case is back on and police is said to be looking into the complaint.
The penalty for blasphemy in Ireland carries a maximum penalty of £22,000.
While it's not very likely that Fry will be prosecuted, considering no publicised cases of blasphemy have been brought before court sine the introduction of the law in 2009, should it happen, it could be considered to big blow to even the idea of free speech in the otherwise
beautiful country of Ireland
.
---
more in Breaking News
Trump wants Washington Post reporter fired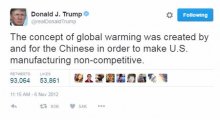 Trump called for a Washington Post reporter to be fired for a (almost) misleading tweet which the reporter deleted just 20 minutes later.
Musk's mega-battery activated, in 60 days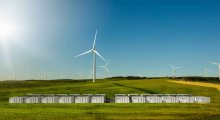 In September Musk made a bet on Twitter, saying that he can solve the power problem in South Australia in 100 days, or it will be built free of charge. The countdown to 100 days started on September 30. Now, after just 60 days, the project has been completed.
Another whackjob set to prove the earth is flat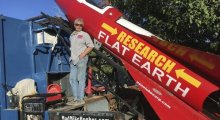 The number of people who haven't heard about the theory that the earth is flat is decreasing every day, since the controversial topic has been in the news quite a bit lately. Around two months ago...
Spain ready to consider giving Catalonia greater fiscal autonomy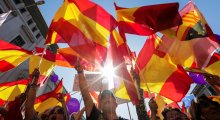 In hopes to soften the crises brought on by the referendum in Catalonia last month that culminated in unilateral declaration of independence (for a moment), Spain is now ready to discuss giving Catalonia greater fiscal autonomy.
End of days coming this weekend, numerologists claim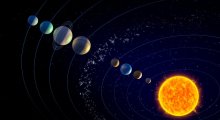 If the news about the upcoming doomsdays would have been true, the world would have ended at least a dozen of times already. But last I checked, we're still here. However, that doesn't mean that the conspiracy theorists couldn't come up with dozens of new dates and the latest "prediction" has been made for this weekend.