America First Policies to start a $3 million ad campaign for Trump

The election is over and Trump was elected president, but rallies to gain support continue. A pro-Trump group America First Policies is set to start a $3m ad campaign to strengthen the support for the new health care bill that was set to fail the last time around.
According to Washington Post, the group is run by Trump campaign veterans and this $3 million ad campaign is a gesture of appreciation to Trump and Trump's friends in the chamber, and a way to encourage also other House Republicans to get behind the revival of the new health-care legislation.
The $3 million campaign money will be divided between 12 Republicans for them to help promote the bill via broadcast, digital and social media.
The 12 Republicans are: David Schweikert (Ariz.), Brian Mast (Fla.), Rob Wittman (Va.), Gary Palmer (Ala.), Michael R. Turner (Ohio), Martha McSally (Ariz.), Jeff Duncan (S.C.), Tom Graves (Ga.), Scott R. Tipton (Colo.), Thomas Garrett (Va.), David Joyce (Ohio), and Keith Rothfus (Pa.).
America First Policies is an influential group from outside the administration, but with close ties to the president.
---
more in Breaking News
Former GOP megadonor disgusted with Trump and the Republicans following him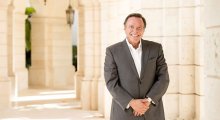 Former GOP megadonor, Mike Fernandez, has now spent more than a year to try to wake the Republicans up, spending millions of dollars for ads against the man. While he used to be a huge supporter of GOP, he left supporting the club because of Trump.
At least seven pilgrims killed in Kashmir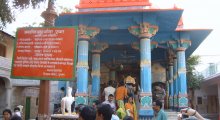 It has been confirmed that at least seven Hindu pilgrims have been killed in a crossfire in Kashmir. Another 19 Hindu pilgrims have been wounded.
More than 100 killed in Chicago during Fourth of July weekend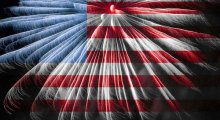 According to Chicago Police Department the city of Chicago experienced the most violent Fourth of July weekend with at least fifteen people killed and 86 people wounded.
Volvo says good bye to pure internal combustion engines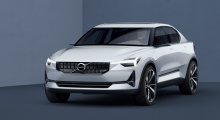 The Volvo Car Group has just announced that starting from 2019 all of their new cars will be fully electric, or hybrid.
Germany legalises same-sex marriages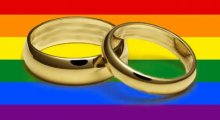 Germany has just legalised same-sex marriage after a majority of German MPs voted for legalising it. This new law will give gay men and women full marital rights as well as the permission to adopt children. Up until now same-sex couples had the chance to form a civil union.