America First Policies to start a $3 million ad campaign for Trump

The election is over and Trump was elected president, but rallies to gain support continue. A pro-Trump group America First Policies is set to start a $3m ad campaign to strengthen the support for the new health care bill that was set to fail the last time around.
According to Washington Post, the group is run by Trump campaign veterans and this $3 million ad campaign is a gesture of appreciation to Trump and Trump's friends in the chamber, and a way to encourage also other House Republicans to get behind the revival of the new health-care legislation.
The $3 million campaign money will be divided between 12 Republicans for them to help promote the bill via broadcast, digital and social media.
The 12 Republicans are: David Schweikert (Ariz.), Brian Mast (Fla.), Rob Wittman (Va.), Gary Palmer (Ala.), Michael R. Turner (Ohio), Martha McSally (Ariz.), Jeff Duncan (S.C.), Tom Graves (Ga.), Scott R. Tipton (Colo.), Thomas Garrett (Va.), David Joyce (Ohio), and Keith Rothfus (Pa.).
America First Policies is an influential group from outside the administration, but with close ties to the president.
---
more in Breaking News
End of days coming this weekend, numerologists claim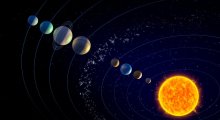 If the news about the upcoming doomsdays would have been true, the world would have ended at least a dozen of times already. But last I checked, we're still here. However, that doesn't mean that the conspiracy theorists couldn't come up with dozens of new dates and the latest "prediction" has been made for this weekend.
Virginia's famous "middle-finger-cyclist" just got fired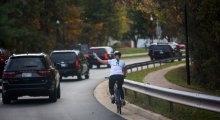 On October 28, Juli Briskman, a Virginia cyclist, was photographed showing her middle finger at Trump's motorcade as it drove past her. Now she's been fired by her company, Akima L.L.C.
Utah nurse gets $500 000 settlement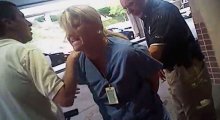 Utah nurse, Alex Wubble, has reached a settlement worth half a million dollars after being forcibly arrested for refusing to let an officer draw blood from an unconscious patient. The incident was videotaped and highly publicized.
71% of Americans believe politics have reached a dangerous low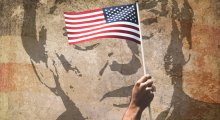 According to a new poll by Washington Post and University of Maryland, 71% of Americans believe politics have reached a dangerous low.
Mueller reportedly obtained the first sealed indictment on Friday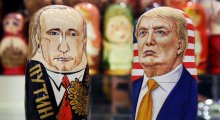 Robert Mueller, the special counsel overseeing the Russia investigation, reportedly filed the first criminal charges on Friday, according to CNN. The charges are part of the inquiry into Russia's interference during the 2016 presidential election.