New York to offer free tuition for middle-class families

New York has become the first state to offer free tuition for students from middle-class families earning $125k or less annually. This means that roughly around 940 000 families will be eligible for free tuition at public colleges and universities.
The plan was proposed by Dem. Governor Andrew Cuomo and was approved as part of the new state budget yesterday.
Estimated cost of the plan to the state is $163 million (even though that might increase, according to some officials), with also $19 million for tuition reward program at private colleges.
It will take time to set the plan in motion full swing, but the first set of students, students from families earning $100k annually or less, will be eligible for free tuition already this fall (2017), the threshold will rise in 2019 when students from families earning $125k annually will be eligible.
"Why do we have free public high school? Because we made the determination as society that you needed high school," said Gov. Cuomo, adding that "today, college is what high school was."
Currently the tuition at community
colleges and universities
in New York range from roughly $4500 to $6500.
Once the program has been fully implemented, roughly 200 000 students will be eligible.
---
more in Breaking News
Chelsea Manning to run for U.S. Senate in Maryland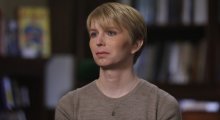 Chelsea Manning has filed her candidacy to run for U.S. Senate in Maryland, challenging Sen. Benjamin L. Cardin in this year's election. She'll be running as a democrat.
Farage suggests a second Brexit referendum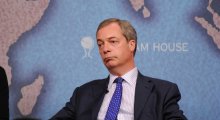 Nigel Farage suggested yesterday that a second EU referendum should be held, should the parliament reject the current Brexit deal negotiated with the EU. His call comes as a surprise to many, considering he has always been pro-Brexit, and actually still is.
Trump grumpy about Obama deal that was actually made by Bush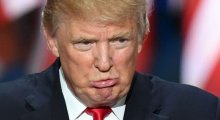 Trump has just just cancelled his trip to London to open the new billion dollar embassy. It would have been his first official trip to UK as a president. He said that Obama Administration had sold the best located embassy for nothing to build a new one which is located in a worse place.
Disgraced Sheriff Joe Arpaio shows his true EQ/IQ once again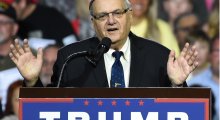 Just as you thought it might be over, another person brings up the topic of Obama's birth certificate. Thank you for that, formerly known as disgraced sheriff Joe Arpaio, now the Senate candidate.
US firm to launch "no find, no fee" search for MH370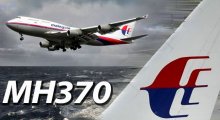 A private tech company Ocean Infinity has just landed a contract with the Malaysian government to search for the flight MH370 that went missing in March 2014. The contract is "no-find, no-fee" which means that if the company is unable to find the plane, they won't get paid.