Study: Smoking is the cause of 10% of deaths worlwide

According to The Global Burden of Diseases report, smoking might be the cause of roughly 10% of all the deaths worldwide. And half of the smoking deaths take place in just four countries - India, China, Russia, and the US.
The report revealed that even today, when there are major anti-smoking campaigns going on all the time, laws prohibiting smoking inside and much more, in 2015 still nearly 1 billion people smoked daily. When it comes to gender, 20% of men are regular smokers and 5% of women. In 1990 the same numbers were roughly 33% of men and 8% of women.
The report was based on study incorporating information about smoking habits from 195 countries worldwide between 1990 and 2015.
"Despite more than half a century of unequivocal evidence of the harmful effects of tobacco on health, today, one in every four men in the world is a daily smoker. Smoking remains the second largest risk factor for early death and disability, and so to further reduce its impact we must intensify tobacco control to further reduce smoking prevalence and attributable burden." -- Dr. Emmanuela Gakidou.
You can read the report
here
.
---
more in Breaking News
Donald Trump Jr. to give up Secret Service protection? Please don't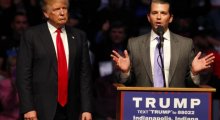 According to New York Times and Washington Post, Donald Trump Jr. wants to give up Secret Service protection due to lack of privacy.
Hollywood stars raise more than $14m for hurricane victims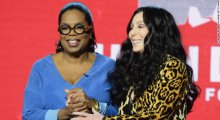 Hollywood stars held a one-hour televised benefit on Tuesday to raise money for hurricane Harvey and Irma victims. By the time the show was over, they had raised $14.5 million for the victims.
Good news for smokers? Moving every half an hour is healthy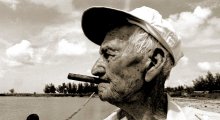 According to a new research, if you're sitting for long periods of time, exercise is not enough to avoid health risks. Instead, regular movement is needed, once every half an hour is perfect. Moving at least every half an hour should be enough to limit the health effects of jobs requiring to sit all day.
Children living near fast food joints more likely to get obese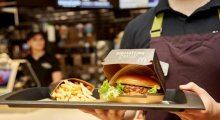 Researchers from the University of the West of England conducted a study tracking the weight of more than 1500 primary school students aged 4-11 to see if the distance to the nearest fast food joint has any effect on children's weight.
Can a computer tell if you're gay?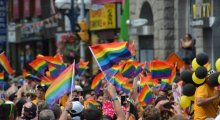 It seems it can, and with up to 91% accuracy, if you were to believe Stanford University researchers Yilun Wang and Michal Kosinski, people who developed an AI that used deep neural networks to extract features from around 35k facial images and classified them by sexual orientation.