Study: Smoking is the cause of 10% of deaths worlwide

According to The Global Burden of Diseases report, smoking might be the cause of roughly 10% of all the deaths worldwide. And half of the smoking deaths take place in just four countries - India, China, Russia, and the US.
The report revealed that even today, when there are major anti-smoking campaigns going on all the time, laws prohibiting smoking inside and much more, in 2015 still nearly 1 billion people smoked daily. When it comes to gender, 20% of men are regular smokers and 5% of women. In 1990 the same numbers were roughly 33% of men and 8% of women.
The report was based on study incorporating information about smoking habits from 195 countries worldwide between 1990 and 2015.
"Despite more than half a century of unequivocal evidence of the harmful effects of tobacco on health, today, one in every four men in the world is a daily smoker. Smoking remains the second largest risk factor for early death and disability, and so to further reduce its impact we must intensify tobacco control to further reduce smoking prevalence and attributable burden." -- Dr. Emmanuela Gakidou.
You can read the report
here
.
---
more in Breaking News
Former GOP megadonor disgusted with Trump and the Republicans following him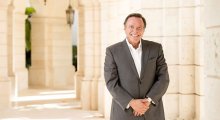 Former GOP megadonor, Mike Fernandez, has now spent more than a year to try to wake the Republicans up, spending millions of dollars for ads against the man. While he used to be a huge supporter of GOP, he left supporting the club because of Trump.
At least seven pilgrims killed in Kashmir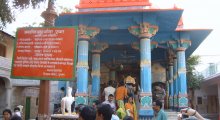 It has been confirmed that at least seven Hindu pilgrims have been killed in a crossfire in Kashmir. Another 19 Hindu pilgrims have been wounded.
More than 100 killed in Chicago during Fourth of July weekend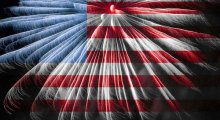 According to Chicago Police Department the city of Chicago experienced the most violent Fourth of July weekend with at least fifteen people killed and 86 people wounded.
Volvo says good bye to pure internal combustion engines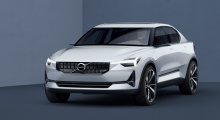 The Volvo Car Group has just announced that starting from 2019 all of their new cars will be fully electric, or hybrid.
Germany legalises same-sex marriages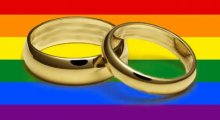 Germany has just legalised same-sex marriage after a majority of German MPs voted for legalising it. This new law will give gay men and women full marital rights as well as the permission to adopt children. Up until now same-sex couples had the chance to form a civil union.