Study: Smoking is the cause of 10% of deaths worlwide

According to The Global Burden of Diseases report, smoking might be the cause of roughly 10% of all the deaths worldwide. And half of the smoking deaths take place in just four countries - India, China, Russia, and the US.
The report revealed that even today, when there are major anti-smoking campaigns going on all the time, laws prohibiting smoking inside and much more, in 2015 still nearly 1 billion people smoked daily. When it comes to gender, 20% of men are regular smokers and 5% of women. In 1990 the same numbers were roughly 33% of men and 8% of women.
The report was based on study incorporating information about smoking habits from 195 countries worldwide between 1990 and 2015.
"Despite more than half a century of unequivocal evidence of the harmful effects of tobacco on health, today, one in every four men in the world is a daily smoker. Smoking remains the second largest risk factor for early death and disability, and so to further reduce its impact we must intensify tobacco control to further reduce smoking prevalence and attributable burden." -- Dr. Emmanuela Gakidou.
You can read the report
here
.
---
more in Breaking News
End of days coming this weekend, numerologists claim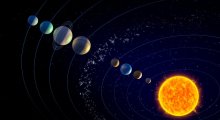 If the news about the upcoming doomsdays would have been true, the world would have ended at least a dozen of times already. But last I checked, we're still here. However, that doesn't mean that the conspiracy theorists couldn't come up with dozens of new dates and the latest "prediction" has been made for this weekend.
Virginia's famous "middle-finger-cyclist" just got fired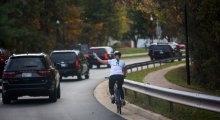 On October 28, Juli Briskman, a Virginia cyclist, was photographed showing her middle finger at Trump's motorcade as it drove past her. Now she's been fired by her company, Akima L.L.C.
Utah nurse gets $500 000 settlement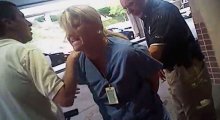 Utah nurse, Alex Wubble, has reached a settlement worth half a million dollars after being forcibly arrested for refusing to let an officer draw blood from an unconscious patient. The incident was videotaped and highly publicized.
71% of Americans believe politics have reached a dangerous low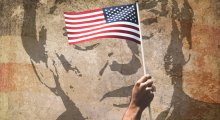 According to a new poll by Washington Post and University of Maryland, 71% of Americans believe politics have reached a dangerous low.
Mueller reportedly obtained the first sealed indictment on Friday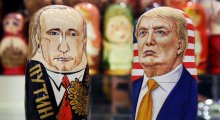 Robert Mueller, the special counsel overseeing the Russia investigation, reportedly filed the first criminal charges on Friday, according to CNN. The charges are part of the inquiry into Russia's interference during the 2016 presidential election.