Study: Smoking is the cause of 10% of deaths worlwide

According to The Global Burden of Diseases report, smoking might be the cause of roughly 10% of all the deaths worldwide. And half of the smoking deaths take place in just four countries - India, China, Russia, and the US.
The report revealed that even today, when there are major anti-smoking campaigns going on all the time, laws prohibiting smoking inside and much more, in 2015 still nearly 1 billion people smoked daily. When it comes to gender, 20% of men are regular smokers and 5% of women. In 1990 the same numbers were roughly 33% of men and 8% of women.
The report was based on study incorporating information about smoking habits from 195 countries worldwide between 1990 and 2015.
"Despite more than half a century of unequivocal evidence of the harmful effects of tobacco on health, today, one in every four men in the world is a daily smoker. Smoking remains the second largest risk factor for early death and disability, and so to further reduce its impact we must intensify tobacco control to further reduce smoking prevalence and attributable burden." -- Dr. Emmanuela Gakidou.
You can read the report
here
.
---
more in Breaking News
Coca-Cola is looking into weed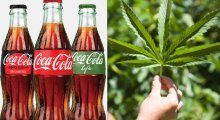 According to a statement from the company, Coca-Cola is considering using the non-psychoactive CBD in some of their beverages.
Woodward vs Trump - is there even a choice?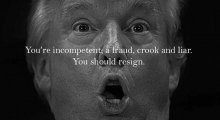 Bob Woodward's book, "Fear: Trump in the White House," that is about the be released September 11, has already started to cause problems for the Trump administration.
California Passes Net Neutrality Bill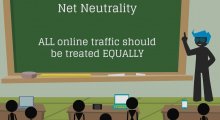 While Net Neutrality laws were repealed on December 14, 2017 in the United States, and took effect on June 11, 2018 (although a U.S. Senate vote to upheld the regulation), California's net neutrality bill has just taken a major victory after the bill, S.B. 822, received a majority of votes in the Senate.
The end of Superdelegates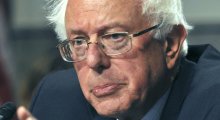 On Saturday a decision was made to significantly reduce the power of superdelegates. The vote at The Democratic National Committee was pushed by Bernie Sanders and DNC Chairman Tom Perez.
A retired Navy admiral asks Trump to revoke his security clearance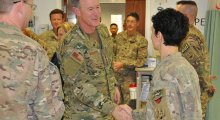 William H. McRaven, a retired Navy admiral, has asked Trump to revoke his security clearance. The admiral who also oversaw the raid back in 2011 that killed Osama bin Laden, asked that in solidarity with former CIA director James Brennan whose security clearance was revoked Wednesday.