Scottish Parliament to Back new Independence Vote
Scottish Parliament is expected to back the new independence vote proposed by Scottish First Minister Nicola Sturgeon. The vote will be taking place today at around 5pm.
With the vote Sturgeon is expected to get the legal permission to request U.K. authorities to hold a new independence vote by the time the results of Brexit negotiations have ended. That should be done by spring 2019.
Scottish First Minister Nicola Sturgeon has said that
"I want the U.K. to get a good deal, but when that deal emerges I think people in Scotland should have an informed choice whether that's the path they want to take or whether they want to take the path of becoming an independent country."
Theresa May, the Prime Minister of the U.K said earlier this month that now is not the time for a vote and Brexit should be finalized first.
However, according to BBC the vote could be held just within days of the U.K. giving the formal notice to leave.
The last referendum on Scotland took place in June 2016 when 55 percent of the people voted to stay in the UK, while 62 percent of the people wanted to remain in the EU.
---
more in Breaking News
Trump about Harley-Davidson: If it moves operations overseas, they will be taxed like never before!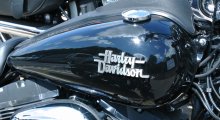 Harley Davidson's CEO Matthew S Levatich announced that the company will be moving part of its operation overseas. Trump's answer is as usually, the one of an eight-year-old bully.
The U.S. and South Korea call off military exercises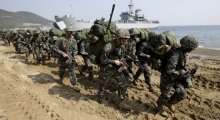 The U.S. and South Korea have indefinitely suspended joint military exercises on the border of North Korea. That's part of the agreement that Trump made in Singapore with the North Korean Leader Kim Jong-un.
Elon Musk to build build high-speed Chicago airport link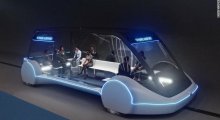 Boring Company, another one of Elon Musk's ventures, is planning to build a high-speed transportation link to the Chicago's airport that will be powered by batteries and gets people to and from the airport three or four times faster (at a speed of up to 150 miles per hour).
Tesla to lay off 3500 workers to eliminate bureaucracy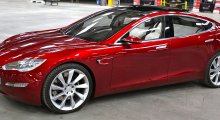 Tesla and Elon Musk have been in the news a lot lately with different stories - from innovation to genius of Musk, from ramblings of Musk to how Tesla can't keep up with their promises. So news about pretty much everything.
When two dictators meet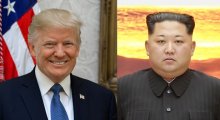 As praised by Fox News, the meeting of two dictators is currently in progress and what do two dictators do when they meet each other? They praise each other with overwhelming compliments.