Scottish Parliament to Back new Independence Vote
Scottish Parliament is expected to back the new independence vote proposed by Scottish First Minister Nicola Sturgeon. The vote will be taking place today at around 5pm.
With the vote Sturgeon is expected to get the legal permission to request U.K. authorities to hold a new independence vote by the time the results of Brexit negotiations have ended. That should be done by spring 2019.
Scottish First Minister Nicola Sturgeon has said that
"I want the U.K. to get a good deal, but when that deal emerges I think people in Scotland should have an informed choice whether that's the path they want to take or whether they want to take the path of becoming an independent country."
Theresa May, the Prime Minister of the U.K said earlier this month that now is not the time for a vote and Brexit should be finalized first.
However, according to BBC the vote could be held just within days of the U.K. giving the formal notice to leave.
The last referendum on Scotland took place in June 2016 when 55 percent of the people voted to stay in the UK, while 62 percent of the people wanted to remain in the EU.
---
more in Breaking News
Chelsea Manning to run for U.S. Senate in Maryland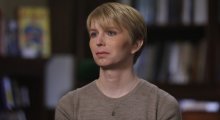 Chelsea Manning has filed her candidacy to run for U.S. Senate in Maryland, challenging Sen. Benjamin L. Cardin in this year's election. She'll be running as a democrat.
Farage suggests a second Brexit referendum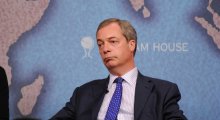 Nigel Farage suggested yesterday that a second EU referendum should be held, should the parliament reject the current Brexit deal negotiated with the EU. His call comes as a surprise to many, considering he has always been pro-Brexit, and actually still is.
Trump grumpy about Obama deal that was actually made by Bush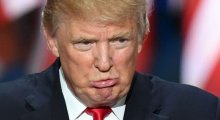 Trump has just just cancelled his trip to London to open the new billion dollar embassy. It would have been his first official trip to UK as a president. He said that Obama Administration had sold the best located embassy for nothing to build a new one which is located in a worse place.
Disgraced Sheriff Joe Arpaio shows his true EQ/IQ once again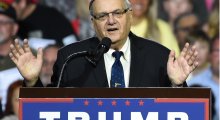 Just as you thought it might be over, another person brings up the topic of Obama's birth certificate. Thank you for that, formerly known as disgraced sheriff Joe Arpaio, now the Senate candidate.
US firm to launch "no find, no fee" search for MH370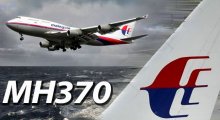 A private tech company Ocean Infinity has just landed a contract with the Malaysian government to search for the flight MH370 that went missing in March 2014. The contract is "no-find, no-fee" which means that if the company is unable to find the plane, they won't get paid.