Scottish Parliament to Back new Independence Vote
Scottish Parliament is expected to back the new independence vote proposed by Scottish First Minister Nicola Sturgeon. The vote will be taking place today at around 5pm.
With the vote Sturgeon is expected to get the legal permission to request U.K. authorities to hold a new independence vote by the time the results of Brexit negotiations have ended. That should be done by spring 2019.
Scottish First Minister Nicola Sturgeon has said that
"I want the U.K. to get a good deal, but when that deal emerges I think people in Scotland should have an informed choice whether that's the path they want to take or whether they want to take the path of becoming an independent country."
Theresa May, the Prime Minister of the U.K said earlier this month that now is not the time for a vote and Brexit should be finalized first.
However, according to BBC the vote could be held just within days of the U.K. giving the formal notice to leave.
The last referendum on Scotland took place in June 2016 when 55 percent of the people voted to stay in the UK, while 62 percent of the people wanted to remain in the EU.
---
more in Breaking News
Donald Trump Jr. to give up Secret Service protection? Please don't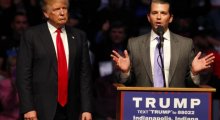 According to New York Times and Washington Post, Donald Trump Jr. wants to give up Secret Service protection due to lack of privacy.
Hollywood stars raise more than $14m for hurricane victims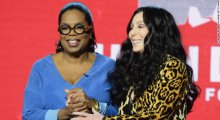 Hollywood stars held a one-hour televised benefit on Tuesday to raise money for hurricane Harvey and Irma victims. By the time the show was over, they had raised $14.5 million for the victims.
Good news for smokers? Moving every half an hour is healthy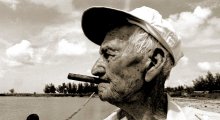 According to a new research, if you're sitting for long periods of time, exercise is not enough to avoid health risks. Instead, regular movement is needed, once every half an hour is perfect. Moving at least every half an hour should be enough to limit the health effects of jobs requiring to sit all day.
Children living near fast food joints more likely to get obese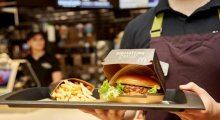 Researchers from the University of the West of England conducted a study tracking the weight of more than 1500 primary school students aged 4-11 to see if the distance to the nearest fast food joint has any effect on children's weight.
Can a computer tell if you're gay?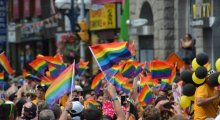 It seems it can, and with up to 91% accuracy, if you were to believe Stanford University researchers Yilun Wang and Michal Kosinski, people who developed an AI that used deep neural networks to extract features from around 35k facial images and classified them by sexual orientation.