Scottish Parliament to Back new Independence Vote
Scottish Parliament is expected to back the new independence vote proposed by Scottish First Minister Nicola Sturgeon. The vote will be taking place today at around 5pm.
With the vote Sturgeon is expected to get the legal permission to request U.K. authorities to hold a new independence vote by the time the results of Brexit negotiations have ended. That should be done by spring 2019.
Scottish First Minister Nicola Sturgeon has said that
"I want the U.K. to get a good deal, but when that deal emerges I think people in Scotland should have an informed choice whether that's the path they want to take or whether they want to take the path of becoming an independent country."
Theresa May, the Prime Minister of the U.K said earlier this month that now is not the time for a vote and Brexit should be finalized first.
However, according to BBC the vote could be held just within days of the U.K. giving the formal notice to leave.
The last referendum on Scotland took place in June 2016 when 55 percent of the people voted to stay in the UK, while 62 percent of the people wanted to remain in the EU.
---
more in Breaking News
Coca-Cola is looking into weed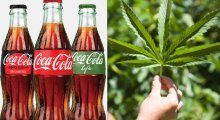 According to a statement from the company, Coca-Cola is considering using the non-psychoactive CBD in some of their beverages.
Woodward vs Trump - is there even a choice?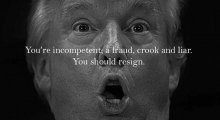 Bob Woodward's book, "Fear: Trump in the White House," that is about the be released September 11, has already started to cause problems for the Trump administration.
California Passes Net Neutrality Bill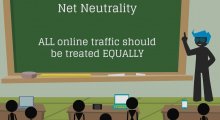 While Net Neutrality laws were repealed on December 14, 2017 in the United States, and took effect on June 11, 2018 (although a U.S. Senate vote to upheld the regulation), California's net neutrality bill has just taken a major victory after the bill, S.B. 822, received a majority of votes in the Senate.
The end of Superdelegates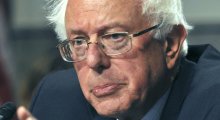 On Saturday a decision was made to significantly reduce the power of superdelegates. The vote at The Democratic National Committee was pushed by Bernie Sanders and DNC Chairman Tom Perez.
A retired Navy admiral asks Trump to revoke his security clearance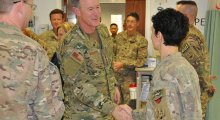 William H. McRaven, a retired Navy admiral, has asked Trump to revoke his security clearance. The admiral who also oversaw the raid back in 2011 that killed Osama bin Laden, asked that in solidarity with former CIA director James Brennan whose security clearance was revoked Wednesday.