The approval rating of Trump sinks to new low

Based on the latest Gallup poll the approval rating of President Trump has sank to 37%, that means the rating has gone down 8% compared to a week earlier when it stood at 45%.
The number of people who disapprove of his job as a President of the United States is 58%.
Former president Barack Obama's usual approval rating was in the low 50s, with the lowest being also 38% on August 2011, October 2011, and September 2014. The lowest for G.W. Bush was 25% in October 2008, Nixon's lowest was 24%, and Truman's 22%. The highest lowest approval rating ever was for Kennedy, at 56%.
The Gallup poll is conducted daily via phone interviews with 1500 people and is nationwide. It should have maximum of 3% error margin.
You can see the Gallup poll
here
.
---
more in Breaking News
Britain marches for second referendum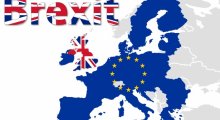 Up to 700 000 protesters marched to London's Parliament Square on Saturday, demanding a new referendum on Brexit and/or to have a say on the final Brexit deal with the EU. While the police was not able to estimate the size of the crowd, it's likely it was up to 700 000.
Another day, another stupid announcement from Trump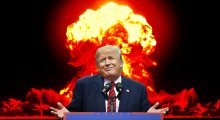 The wannabe president-businessman Trump announced yesterday that he is now pulling out of nuclear arms treaty.
Coca-Cola is looking into weed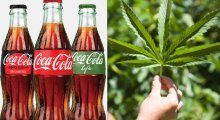 According to a statement from the company, Coca-Cola is considering using the non-psychoactive CBD in some of their beverages.
Woodward vs Trump - is there even a choice?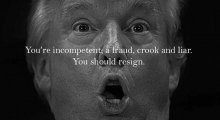 Bob Woodward's book, "Fear: Trump in the White House," that is about the be released September 11, has already started to cause problems for the Trump administration.
California Passes Net Neutrality Bill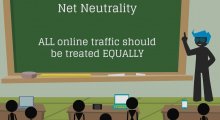 While Net Neutrality laws were repealed on December 14, 2017 in the United States, and took effect on June 11, 2018 (although a U.S. Senate vote to upheld the regulation), California's net neutrality bill has just taken a major victory after the bill, S.B. 822, received a majority of votes in the Senate.