Congressional Budget Office predicts Trumpcare leaves 24 million people without coverage

According to estimation by CBO, Congressional Budget Office, president Trump's version of the new health-care law will leave more than 24 million people without healthcare coverage, changing the number of uninsured from current 10 percent to 19 percent in a decade. The estimation after the first year is 14 million extra uninsured people.
Some might say that this is the cost of cutting the deficit, which would be lowered by $337 billion during that time. However, at the same time, due to lowering and repealing taxes on high-income Americans, the federal revenue would be reduced by $592 billion by 2026.
CBO's 37-page report directly contradicts Trump's claims that under the new health care law no American would lose their healthcare coverage.
The White House is already trying to discredit the report, saying that their plan would keep in check the federal spending and it also gives Americans the freedom to choose whether to be be insured or not.
Not everyone interprets the report the same way. Paul Ryan said that the legislation "is about giving people more choices and better access to a plan they want and can afford. When people have more choices, costs go down. That's what this report shows."
---
more in Breaking News
Can drinking help you have a longer life?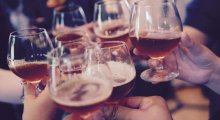 During a meeting of the American Association for the Advancement of Science a study was presented that shows how moderate drinking can lead to longer life.
Trump endorses the dumbest and worst candidate in history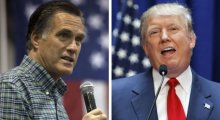 Trump has just endorsed Mitt Romney for senate seat in Utah, the man he called the dumbest and worst candidate in history during the 2016 presidential campaign. Can't the man just make up his mind? ...
Trump hopes Oprah will run for president to ridicule her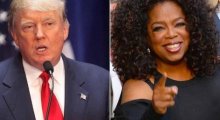 Another day, another Tweet. Same Trump. The latest tweet comes as a response to Oprah's statements in 60 Minutes.
Iranian plane with 65 people on board still not found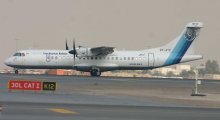 The Aseman Airlines plane that disappeared from radar screens yesterday is still lost, rescue teams are yet to find it. The plane got lost yesterday 50 minutes after the start of its journey from Tehran to Yasuj. The plane most likely went down in the mountains which makes it difficult to find the wreckage.
Mitt Romney to run for a U.S. Senate seat in Utah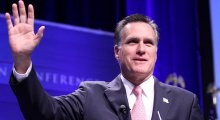 While no official announcements have yet been made, according to sources familiar with Romney's plans, the former presidential nominee will be running for a US senate seat in Utah.