Congressional Budget Office predicts Trumpcare leaves 24 million people without coverage

According to estimation by CBO, Congressional Budget Office, president Trump's version of the new health-care law will leave more than 24 million people without healthcare coverage, changing the number of uninsured from current 10 percent to 19 percent in a decade. The estimation after the first year is 14 million extra uninsured people.
Some might say that this is the cost of cutting the deficit, which would be lowered by $337 billion during that time. However, at the same time, due to lowering and repealing taxes on high-income Americans, the federal revenue would be reduced by $592 billion by 2026.
CBO's 37-page report directly contradicts Trump's claims that under the new health care law no American would lose their healthcare coverage.
The White House is already trying to discredit the report, saying that their plan would keep in check the federal spending and it also gives Americans the freedom to choose whether to be be insured or not.
Not everyone interprets the report the same way. Paul Ryan said that the legislation "is about giving people more choices and better access to a plan they want and can afford. When people have more choices, costs go down. That's what this report shows."
---
more in Breaking News
Elon Musk to help get Puerto Rico's Lights Back on?
Elon musk tweeted on Thursday that Tesla can help Puerto Rico with a long-term solution in getting the island's lights back on, by rebuilding Puerto Rico's electrical grid which was devastated by the recent hurricanes, specifically hurricane Maria, which struck on Sept. 20.
When Anti-abortion congressman urges mistress to get an abortion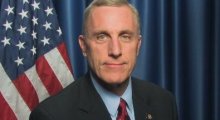 Post-Gazette reported that a Pennsylvania Republican who's always been anti-abortion, as his voting record confirms, told his mistress to get an abortion.
Is Jared Kushner dangerously inadequate or simply lying?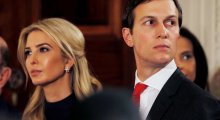 With Trump family you can never know. Lying, or presenting alternative facts as they like to say, is a family thing, Trump family thing. But when those same people also seem to be totally inadequate when doing the simplest of tasks, that should get people worried.
B.o.B to send himself to space, permanently, needs $200 000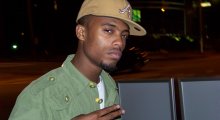 Or to be precise, yesterday he was asking for $200 000 on his Gofundme page. Today he seems to have realized that space travel, paraphrasing our big leader Donald Trump, is more complicated than he thought, who knew?
Jared Kushner did Hillary Clinton?
Jared Kushners lawyer acknowledged on Sunday that Kushner, Trumps son-in-law, did Hillary Clinton, in the sense that....he used his personal email account when conducting official government business.