Congressional Budget Office predicts Trumpcare leaves 24 million people without coverage

According to estimation by CBO, Congressional Budget Office, president Trump's version of the new health-care law will leave more than 24 million people without healthcare coverage, changing the number of uninsured from current 10 percent to 19 percent in a decade. The estimation after the first year is 14 million extra uninsured people.
Some might say that this is the cost of cutting the deficit, which would be lowered by $337 billion during that time. However, at the same time, due to lowering and repealing taxes on high-income Americans, the federal revenue would be reduced by $592 billion by 2026.
CBO's 37-page report directly contradicts Trump's claims that under the new health care law no American would lose their healthcare coverage.
The White House is already trying to discredit the report, saying that their plan would keep in check the federal spending and it also gives Americans the freedom to choose whether to be be insured or not.
Not everyone interprets the report the same way. Paul Ryan said that the legislation "is about giving people more choices and better access to a plan they want and can afford. When people have more choices, costs go down. That's what this report shows."
---
more in Breaking News
As Business Advisory Councils members quit, Trump says it was his decision to dissolve the councils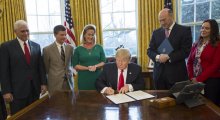 Another day, still the same Trump. As members of Trump's Business Councils quit, both from Manufacturing Council and Strategic and Policy Forum, Trump tweeted: Rather than putting pressure on the businesspeople of the Manufacturing Council & Strategy & Policy Forum, I am ending both. Thank you all!
Manafort's home raided by FBI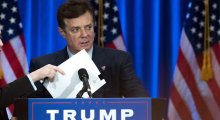 Washington Post reports that on the night of July 26 FBI agents raided the home of Paul Manafort, the former campaign chairman of President Trump.
US to cut nicotine level in cigarettes?
A proposal by the U.S. Food and Drug Administration was unveiled on Friday. The government proposes cutting nicotine level in cigarettes to non-addictive.
California growing eight times as much marijuana than actually consumed?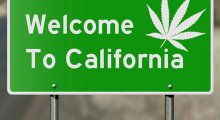 According to a recent revelation by the Los Angeles Times, the marijuana growers in California might be growing eight times more marijuana than people are (legally) consuming.
A group of Republicans ask for a new special counsel to investigate Clinton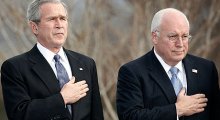 As a group of Republicans wants a separate special counsel to investigate Hillary Clinton and James Comey, maybe Democrats should get back to investigating former president George W. Bush and consider handing him over to ICC.