Congressional Budget Office predicts Trumpcare leaves 24 million people without coverage

According to estimation by CBO, Congressional Budget Office, president Trump's version of the new health-care law will leave more than 24 million people without healthcare coverage, changing the number of uninsured from current 10 percent to 19 percent in a decade. The estimation after the first year is 14 million extra uninsured people.
Some might say that this is the cost of cutting the deficit, which would be lowered by $337 billion during that time. However, at the same time, due to lowering and repealing taxes on high-income Americans, the federal revenue would be reduced by $592 billion by 2026.
CBO's 37-page report directly contradicts Trump's claims that under the new health care law no American would lose their healthcare coverage.
The White House is already trying to discredit the report, saying that their plan would keep in check the federal spending and it also gives Americans the freedom to choose whether to be be insured or not.
Not everyone interprets the report the same way. Paul Ryan said that the legislation "is about giving people more choices and better access to a plan they want and can afford. When people have more choices, costs go down. That's what this report shows."
---
more in Breaking News
Coca-Cola is looking into weed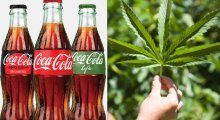 According to a statement from the company, Coca-Cola is considering using the non-psychoactive CBD in some of their beverages.
Woodward vs Trump - is there even a choice?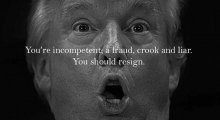 Bob Woodward's book, "Fear: Trump in the White House," that is about the be released September 11, has already started to cause problems for the Trump administration.
California Passes Net Neutrality Bill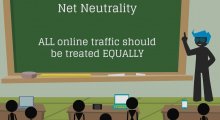 While Net Neutrality laws were repealed on December 14, 2017 in the United States, and took effect on June 11, 2018 (although a U.S. Senate vote to upheld the regulation), California's net neutrality bill has just taken a major victory after the bill, S.B. 822, received a majority of votes in the Senate.
The end of Superdelegates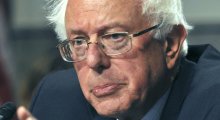 On Saturday a decision was made to significantly reduce the power of superdelegates. The vote at The Democratic National Committee was pushed by Bernie Sanders and DNC Chairman Tom Perez.
A retired Navy admiral asks Trump to revoke his security clearance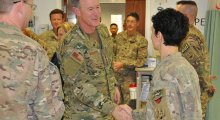 William H. McRaven, a retired Navy admiral, has asked Trump to revoke his security clearance. The admiral who also oversaw the raid back in 2011 that killed Osama bin Laden, asked that in solidarity with former CIA director James Brennan whose security clearance was revoked Wednesday.