Congressional Budget Office predicts Trumpcare leaves 24 million people without coverage

According to estimation by CBO, Congressional Budget Office, president Trump's version of the new health-care law will leave more than 24 million people without healthcare coverage, changing the number of uninsured from current 10 percent to 19 percent in a decade. The estimation after the first year is 14 million extra uninsured people.
Some might say that this is the cost of cutting the deficit, which would be lowered by $337 billion during that time. However, at the same time, due to lowering and repealing taxes on high-income Americans, the federal revenue would be reduced by $592 billion by 2026.
CBO's 37-page report directly contradicts Trump's claims that under the new health care law no American would lose their healthcare coverage.
The White House is already trying to discredit the report, saying that their plan would keep in check the federal spending and it also gives Americans the freedom to choose whether to be be insured or not.
Not everyone interprets the report the same way. Paul Ryan said that the legislation "is about giving people more choices and better access to a plan they want and can afford. When people have more choices, costs go down. That's what this report shows."
---
more in Breaking News
Drugmakers are stockpiling drugs in preparation for a messy Brexit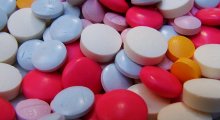 Two drugmakers, Swiss Novartis and French Sanofi, said on Wednesday that they are stockpiling drugs in preparation for a messy Brexit. Meaning for the possibility that Britain leaves EU without a proper Brexit deal.
According to Trump...you need an ID to buy groceries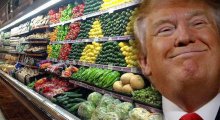 During a rally in Florida Donald Trump said that you need a picture ID card to buy groceries in the United States.
Trump becomes the kid next door 2.0 after his ego is hit
Trump has always been able to show his true face from the worst possible angle, but before today he hasn't shown us the shouting bitch on Facebook side. But nobody should actually be surprised now that this has happened.
Trump about Harley-Davidson: If it moves operations overseas, they will be taxed like never before!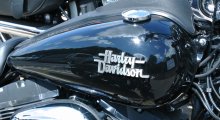 Harley Davidson's CEO Matthew S Levatich announced that the company will be moving part of its operation overseas. Trump's answer is as usually, the one of an eight-year-old bully.
The U.S. and South Korea call off military exercises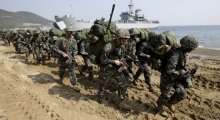 The U.S. and South Korea have indefinitely suspended joint military exercises on the border of North Korea. That's part of the agreement that Trump made in Singapore with the North Korean Leader Kim Jong-un.