Scotland to seek second referendum?

Nicola Sturgeon, the leader of the Scottish National Party, said that she will be asking for permission to hold a second referendum on Scottish independence.
The first referendum took place on 18 September 2014. 55.3% People voted against it while 44.7% were in favor of independence.
Now with United Kingdom ready to Brexit, and Scotland being largely against exiting EU, Nicola Sturgeon says it's time to have a second referendum, ideally between autumn on 2018 and the spring 2019. The timing isn't just random but based on the expected conclusion of UK's Brexit negotiations.
Whether she will be given the permission to hold the referendum is currently unknown, there are cases for it and also against it. Theresa May has so far been able to avoid saying anything about it. She has only said that most people in Scotland are not interested in another vote.
Even if the vote won't happen, or it will and the vote will still be 'No', Scottish government will still want the permission to remain a member of the European single market.
---
more in Breaking News
Elon Musk to help get Puerto Rico's Lights Back on?
Elon musk tweeted on Thursday that Tesla can help Puerto Rico with a long-term solution in getting the island's lights back on, by rebuilding Puerto Rico's electrical grid which was devastated by the recent hurricanes, specifically hurricane Maria, which struck on Sept. 20.
When Anti-abortion congressman urges mistress to get an abortion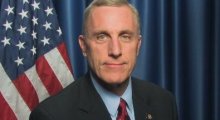 Post-Gazette reported that a Pennsylvania Republican who's always been anti-abortion, as his voting record confirms, told his mistress to get an abortion.
Is Jared Kushner dangerously inadequate or simply lying?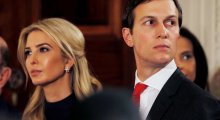 With Trump family you can never know. Lying, or presenting alternative facts as they like to say, is a family thing, Trump family thing. But when those same people also seem to be totally inadequate when doing the simplest of tasks, that should get people worried.
B.o.B to send himself to space, permanently, needs $200 000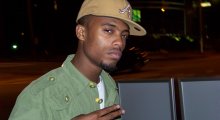 Or to be precise, yesterday he was asking for $200 000 on his Gofundme page. Today he seems to have realized that space travel, paraphrasing our big leader Donald Trump, is more complicated than he thought, who knew?
Jared Kushner did Hillary Clinton?
Jared Kushners lawyer acknowledged on Sunday that Kushner, Trumps son-in-law, did Hillary Clinton, in the sense that....he used his personal email account when conducting official government business.