Scotland to seek second referendum?

Nicola Sturgeon, the leader of the Scottish National Party, said that she will be asking for permission to hold a second referendum on Scottish independence.
The first referendum took place on 18 September 2014. 55.3% People voted against it while 44.7% were in favor of independence.
Now with United Kingdom ready to Brexit, and Scotland being largely against exiting EU, Nicola Sturgeon says it's time to have a second referendum, ideally between autumn on 2018 and the spring 2019. The timing isn't just random but based on the expected conclusion of UK's Brexit negotiations.
Whether she will be given the permission to hold the referendum is currently unknown, there are cases for it and also against it. Theresa May has so far been able to avoid saying anything about it. She has only said that most people in Scotland are not interested in another vote.
Even if the vote won't happen, or it will and the vote will still be 'No', Scottish government will still want the permission to remain a member of the European single market.
---
more in Breaking News
Can drinking help you have a longer life?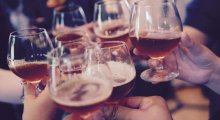 During a meeting of the American Association for the Advancement of Science a study was presented that shows how moderate drinking can lead to longer life.
Trump endorses the dumbest and worst candidate in history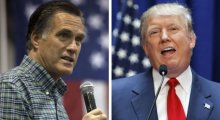 Trump has just endorsed Mitt Romney for senate seat in Utah, the man he called the dumbest and worst candidate in history during the 2016 presidential campaign. Can't the man just make up his mind? ...
Trump hopes Oprah will run for president to ridicule her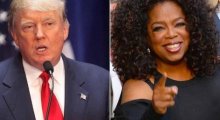 Another day, another Tweet. Same Trump. The latest tweet comes as a response to Oprah's statements in 60 Minutes.
Iranian plane with 65 people on board still not found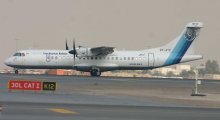 The Aseman Airlines plane that disappeared from radar screens yesterday is still lost, rescue teams are yet to find it. The plane got lost yesterday 50 minutes after the start of its journey from Tehran to Yasuj. The plane most likely went down in the mountains which makes it difficult to find the wreckage.
Mitt Romney to run for a U.S. Senate seat in Utah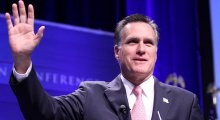 While no official announcements have yet been made, according to sources familiar with Romney's plans, the former presidential nominee will be running for a US senate seat in Utah.