Scotland to seek second referendum?

Nicola Sturgeon, the leader of the Scottish National Party, said that she will be asking for permission to hold a second referendum on Scottish independence.
The first referendum took place on 18 September 2014. 55.3% People voted against it while 44.7% were in favor of independence.
Now with United Kingdom ready to Brexit, and Scotland being largely against exiting EU, Nicola Sturgeon says it's time to have a second referendum, ideally between autumn on 2018 and the spring 2019. The timing isn't just random but based on the expected conclusion of UK's Brexit negotiations.
Whether she will be given the permission to hold the referendum is currently unknown, there are cases for it and also against it. Theresa May has so far been able to avoid saying anything about it. She has only said that most people in Scotland are not interested in another vote.
Even if the vote won't happen, or it will and the vote will still be 'No', Scottish government will still want the permission to remain a member of the European single market.
---
more in Breaking News
As Business Advisory Councils members quit, Trump says it was his decision to dissolve the councils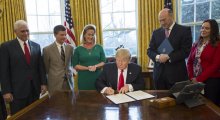 Another day, still the same Trump. As members of Trump's Business Councils quit, both from Manufacturing Council and Strategic and Policy Forum, Trump tweeted: Rather than putting pressure on the businesspeople of the Manufacturing Council & Strategy & Policy Forum, I am ending both. Thank you all!
Manafort's home raided by FBI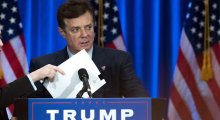 Washington Post reports that on the night of July 26 FBI agents raided the home of Paul Manafort, the former campaign chairman of President Trump.
US to cut nicotine level in cigarettes?
A proposal by the U.S. Food and Drug Administration was unveiled on Friday. The government proposes cutting nicotine level in cigarettes to non-addictive.
California growing eight times as much marijuana than actually consumed?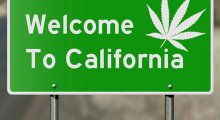 According to a recent revelation by the Los Angeles Times, the marijuana growers in California might be growing eight times more marijuana than people are (legally) consuming.
A group of Republicans ask for a new special counsel to investigate Clinton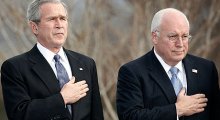 As a group of Republicans wants a separate special counsel to investigate Hillary Clinton and James Comey, maybe Democrats should get back to investigating former president George W. Bush and consider handing him over to ICC.