New Ebola vaccine to help protect chimps

Scientists have developed a new vaccine created to combat Ebola among chimpanzees and gorillas.
Peter Walsh of the University of Cambridge told AFP that
"We now have this technology that can help save them[chimpanzees], and there is a moral obligation that we should do it," and that "Our closest relatives are being driven rapidly towards extinction by diseases like Ebola, by commercial bushmeat hunting and by habitat loss, and for a lot of this we are responsible."
In laboratory tests the new vaccine seems to be safe and generate a robust immune response to Ebola. However, the test group was only ten chimpanzees.
The new vaccine can be given orally as this experience is said to be less traumatic for the animals.
Ebola has killed roughly one third of the world's gorillas. During an outbreak up to 95% of them die.
---
more in Breaking News
Coca-Cola is looking into weed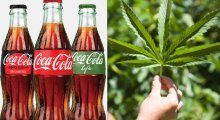 According to a statement from the company, Coca-Cola is considering using the non-psychoactive CBD in some of their beverages.
Woodward vs Trump - is there even a choice?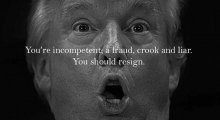 Bob Woodward's book, "Fear: Trump in the White House," that is about the be released September 11, has already started to cause problems for the Trump administration.
California Passes Net Neutrality Bill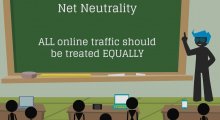 While Net Neutrality laws were repealed on December 14, 2017 in the United States, and took effect on June 11, 2018 (although a U.S. Senate vote to upheld the regulation), California's net neutrality bill has just taken a major victory after the bill, S.B. 822, received a majority of votes in the Senate.
The end of Superdelegates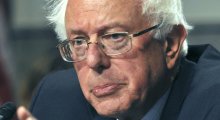 On Saturday a decision was made to significantly reduce the power of superdelegates. The vote at The Democratic National Committee was pushed by Bernie Sanders and DNC Chairman Tom Perez.
A retired Navy admiral asks Trump to revoke his security clearance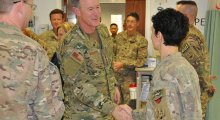 William H. McRaven, a retired Navy admiral, has asked Trump to revoke his security clearance. The admiral who also oversaw the raid back in 2011 that killed Osama bin Laden, asked that in solidarity with former CIA director James Brennan whose security clearance was revoked Wednesday.