New Ebola vaccine to help protect chimps

Scientists have developed a new vaccine created to combat Ebola among chimpanzees and gorillas.
Peter Walsh of the University of Cambridge told AFP that
"We now have this technology that can help save them[chimpanzees], and there is a moral obligation that we should do it," and that "Our closest relatives are being driven rapidly towards extinction by diseases like Ebola, by commercial bushmeat hunting and by habitat loss, and for a lot of this we are responsible."
In laboratory tests the new vaccine seems to be safe and generate a robust immune response to Ebola. However, the test group was only ten chimpanzees.
The new vaccine can be given orally as this experience is said to be less traumatic for the animals.
Ebola has killed roughly one third of the world's gorillas. During an outbreak up to 95% of them die.
---
more in Breaking News
As Business Advisory Councils members quit, Trump says it was his decision to dissolve the councils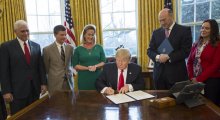 Another day, still the same Trump. As members of Trump's Business Councils quit, both from Manufacturing Council and Strategic and Policy Forum, Trump tweeted: Rather than putting pressure on the businesspeople of the Manufacturing Council & Strategy & Policy Forum, I am ending both. Thank you all!
Manafort's home raided by FBI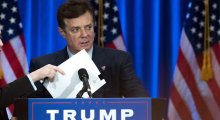 Washington Post reports that on the night of July 26 FBI agents raided the home of Paul Manafort, the former campaign chairman of President Trump.
US to cut nicotine level in cigarettes?
A proposal by the U.S. Food and Drug Administration was unveiled on Friday. The government proposes cutting nicotine level in cigarettes to non-addictive.
California growing eight times as much marijuana than actually consumed?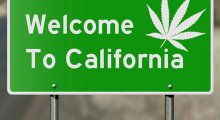 According to a recent revelation by the Los Angeles Times, the marijuana growers in California might be growing eight times more marijuana than people are (legally) consuming.
A group of Republicans ask for a new special counsel to investigate Clinton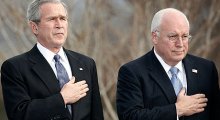 As a group of Republicans wants a separate special counsel to investigate Hillary Clinton and James Comey, maybe Democrats should get back to investigating former president George W. Bush and consider handing him over to ICC.